We're excited for the most wonderful season of the year! The holidays are around the corner and we know decorating can be fun and challenging if you want to keep your space simple, contemporary or modern.
Whether you're into winter land décor or prefer the traditional red & greens, we've searched Pinterest for five minimalist holiday decoration ideas that everybody will love! Start setting up early a fun, minimalist feeling for celebrations while crafting a cozy atmosphere at your home to get you in the festive spirit.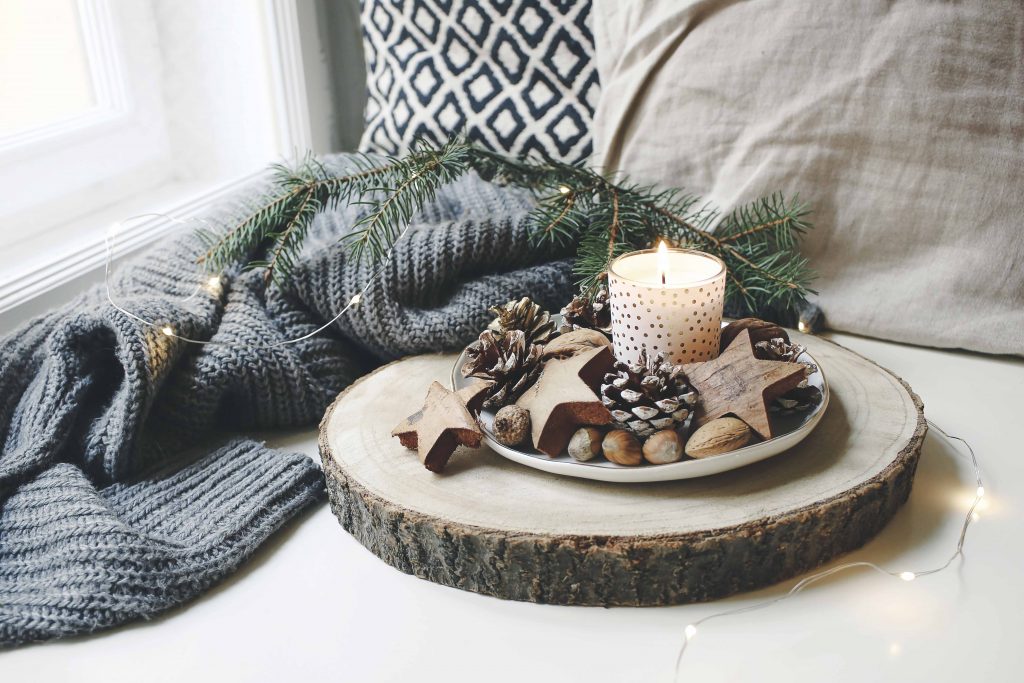 1. Bring the outdoors inside
String pinecones across a wall to bring a bit of the wintertime inside. Spray a bit of fake snow to make it extra wintery.

2. Trees of all shapes and sizes
Giving the hint or suggestion of a wintery tree will allude to the season, coordinate with your own colour scheme or let your imagination run wild.

3. Forage for your decor
Decorative branches can be found in some designer store but also at your local park, be sure not to harm the trees. Hang the branch, lay it on your mantel for a forest feeling.

4. Happiness is simple
You can bring a joyful mood to your home without feeling overwhelmed. Gold ornaments and tiny lights are timeless and will reflect natural shine throughout your home to add that extra sparkle to your decor.

6. Holiday colour palettes
Red and green are the power colour duo of the season. Create beautiful decorations by combining different elements like flowers, leaves and berries.
Ready to give your home a glow and festive spirit?
Have fun and happy holidays!