According to the Fraser Valley Real Estate Board "monthly sales and new listings in the Fraser Valley continue blistering pace; surge in inventory starting to calm prices".
According to the board, for the 8th consecutive month, Fraser Valley real estate saw record‐breaking sales with April topping the previous monthly high set in 2016. The 2020/2021 pandemic seller's market in the Fraser Valley has now surpassed the previous longest stretch of seven consecutive, record‐breaking months, last set in 2015/2016.
In April, also released by the Fraser Valley Real Estate Board (FVREB) processed 3,016 sales on its Multiple Listing Service® (MLS®), an increase of 338% compared to April 2020 and a 9% decrease compared to March. (Note that sales and new listings in April 2020 were significantly restricted due to the pandemic lockdown.) The previous record high for sales in April was 2,969 in 2016.
Larry Anderson, President of the Board, said of this month's statistics, "Although it remains very competitive and challenging for buyers, April could be the turning point in this historic market. In the last couple of weeks, we have seen evidence of a change in pace.

"In general, we're seeing fewer multiple offers, fewer subject‐free offers, and homes over‐priced are starting to sit longer. These are positive signs that the market is responding to near‐record levels of new inventory."
Find all the infographics related to the April Market Statistics by visiting the Facebook Album.
Abbotsford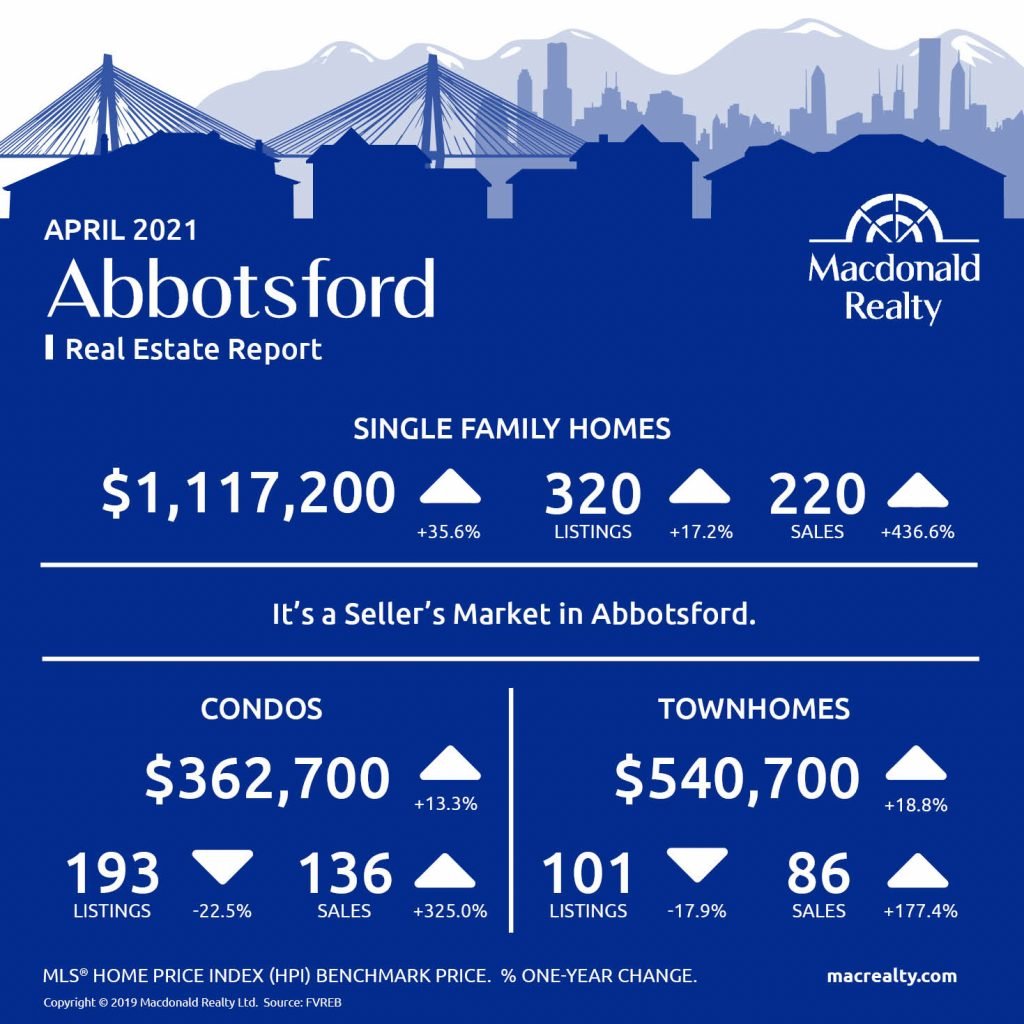 Cloverdale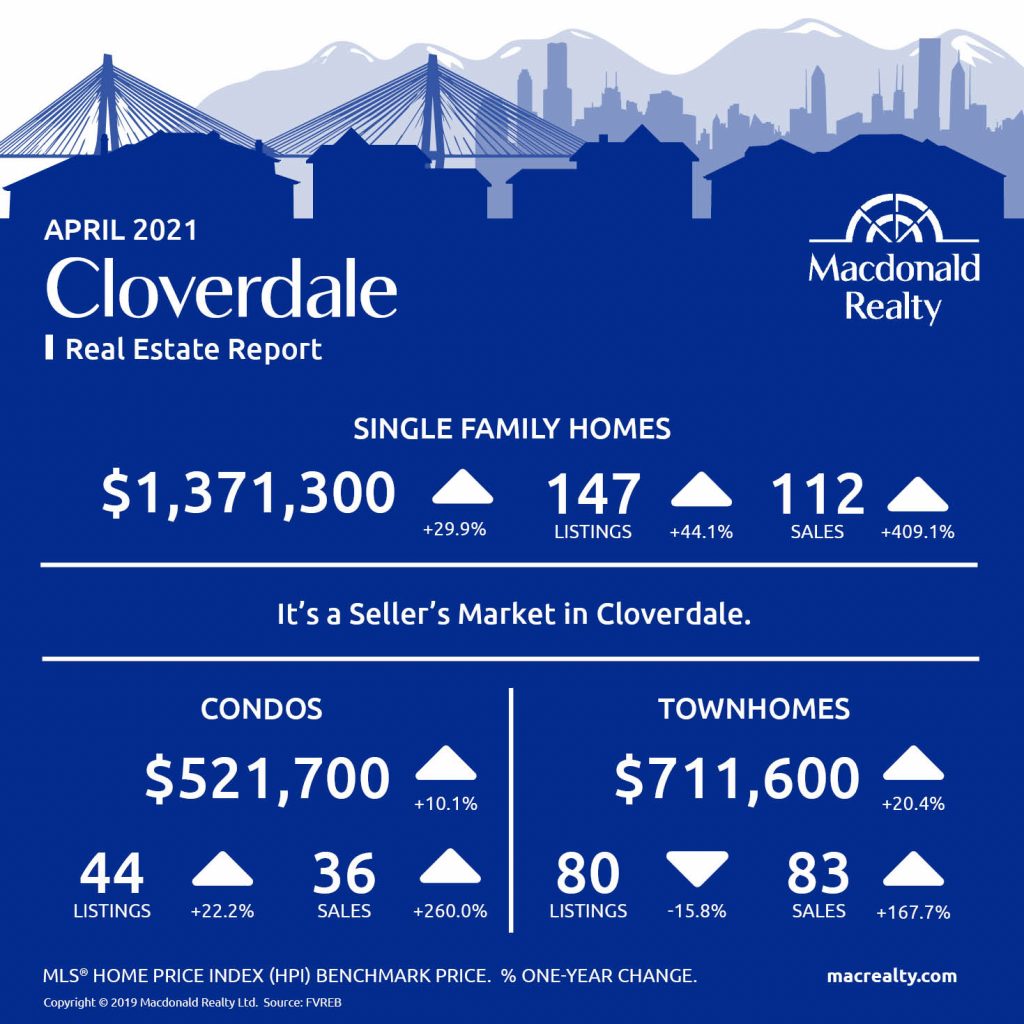 Langley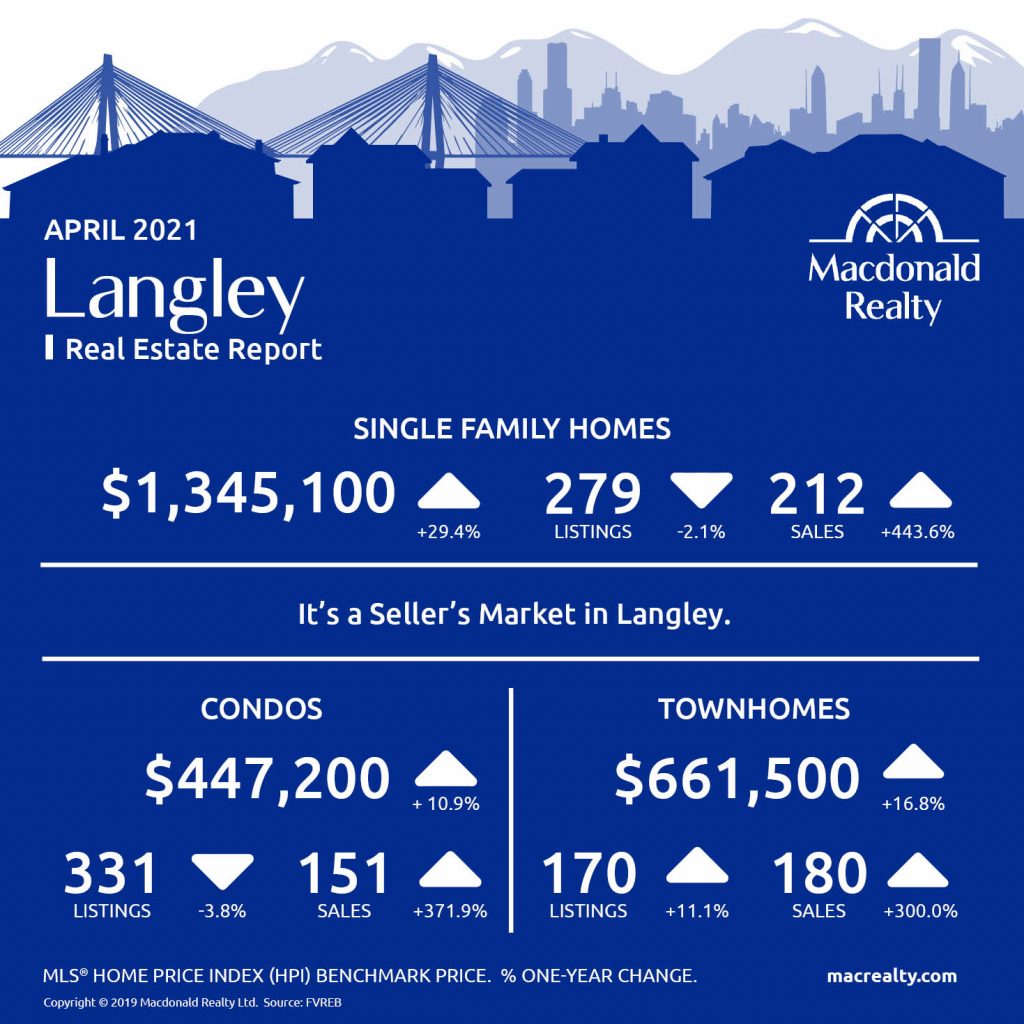 Mission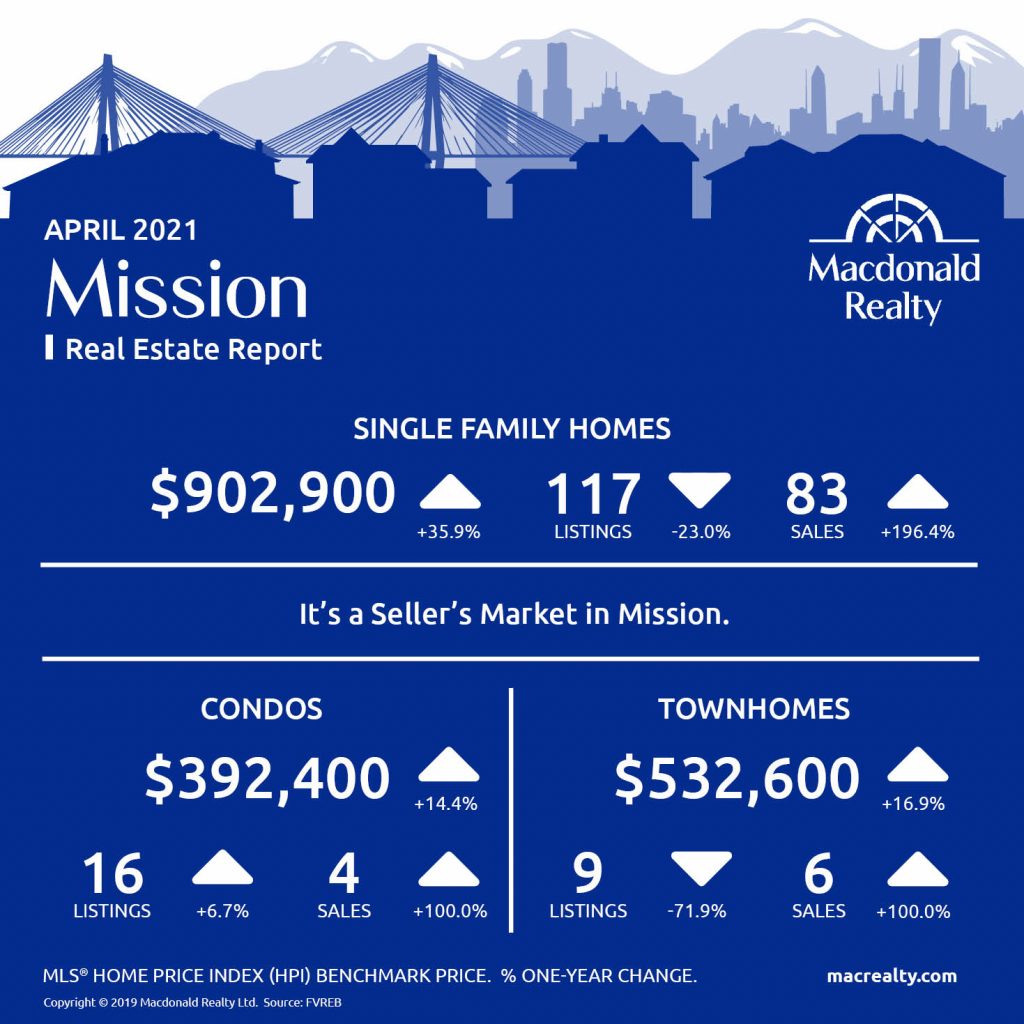 North Delta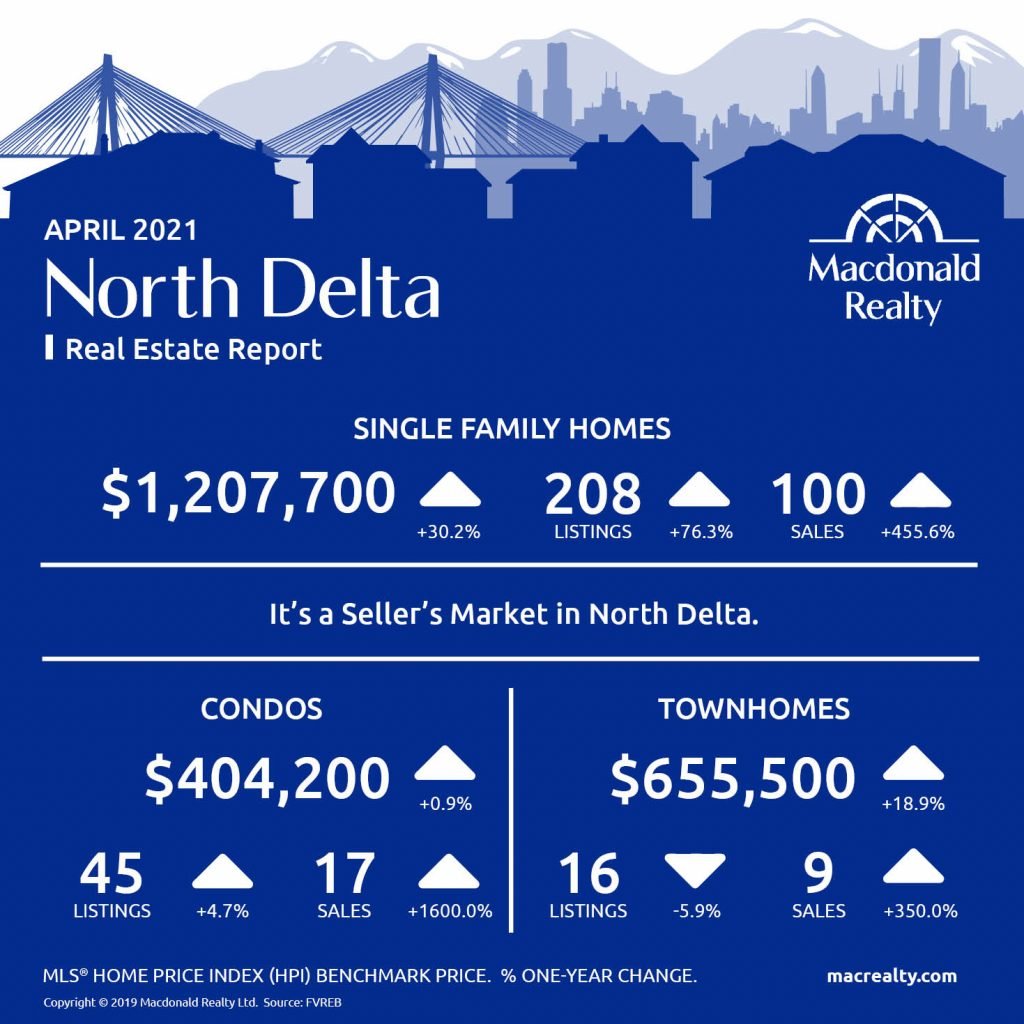 North Surrey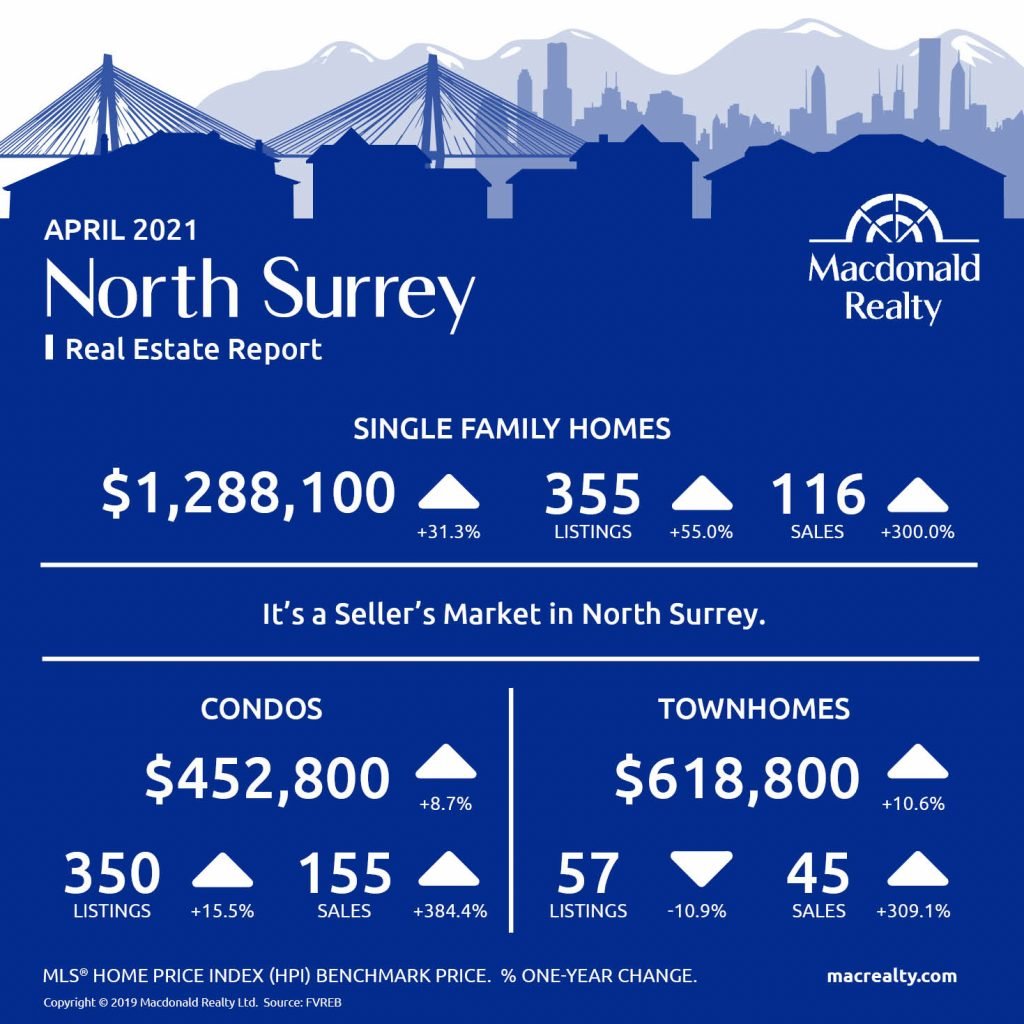 Surrey Central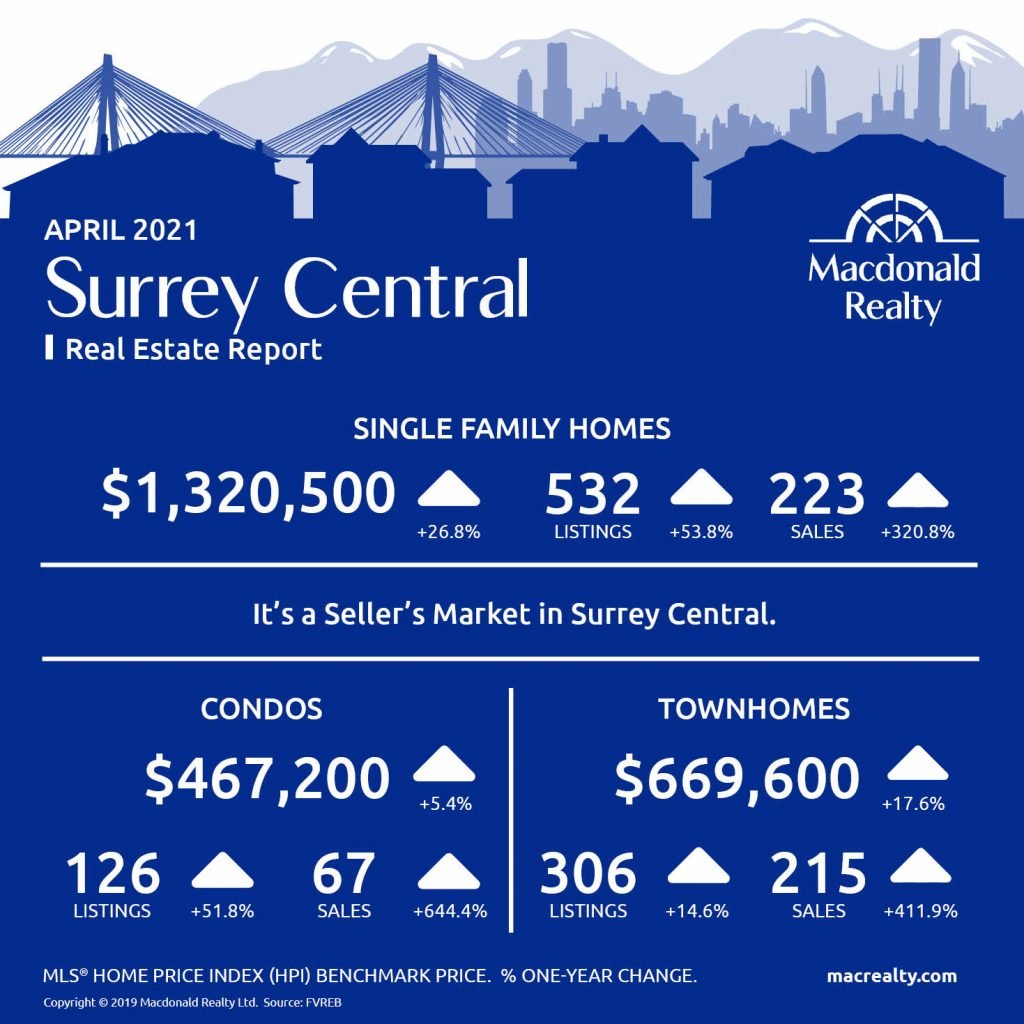 White Rock / South Surrey
Looking for more information about the real estate market in specific neighbourhoods in Surrey, Langley and Fraser Valley? 
Macdonald Realty has offices in North Delta, White Rock/South Surrey, and Langley.  Please email macrealty@macrealty.com or call 1-877-278-3888 to be matched with a REALTOR® working in your area.
MLS® Home Price Index (HPI) Benchmark Price
Average and median home prices are often misinterpreted, are affected by change in the mix of homes sold, and can swing dramatically from month to month (based on the types and prices of properties that sold in a given month). The MLS® HPI overcomes these shortcomings and uses the concept of a benchmark home, a notional home with common attributes of typical homes in a defined area. Visit www.housepriceindex.ca for more information.
This blog post is based on market data provided by the Fraser Valley Real Estate Board (FVREB) www.fvreb.bc.ca