According to the Fraser Valley Real Estate Board "near record‐breaking new listings in the Fraser Valley not enough to match insatiable buyer demand".
According to the board, Fraser Valley's extraordinary pandemic real estate market continued to break sales records – for the ninth consecutive month – while at the same time, reaching near‐historic levels of new listings in May.
In May, the Fraser Valley Real Estate Board (FVREB) processed 2,951 sales on its Multiple Listing Service® (MLS®), an increase of 267 per cent compared to May 2020 and a 2 per cent decrease compared to April. (Note that last year, the market was significantly restricted due to the lockdown.) The previous record high for sales in May for the Fraser Valley region was 2,911 in 2016.
Larry Anderson, President of the Board, said "Demand hasn't changed. What's changed is supply. In the last three months, buyers have 40 per cent more inventory to look at in the Fraser Valley and it's allowed them to take back a little control. "We're seeing resistance to multiple offers and buyers adjusting their offers, or even waiting, because they have more selection. We're a long way from a balanced market, but supply is helping us to head in the right direction."

"In general, we're seeing fewer multiple offers, fewer subject‐free offers, and homes over‐priced are starting to sit longer. These are positive signs that the market is responding to near‐record levels of new inventory."
Find all the infographics related to the April Market Statistics by visiting the Facebook Album.
Abbotsford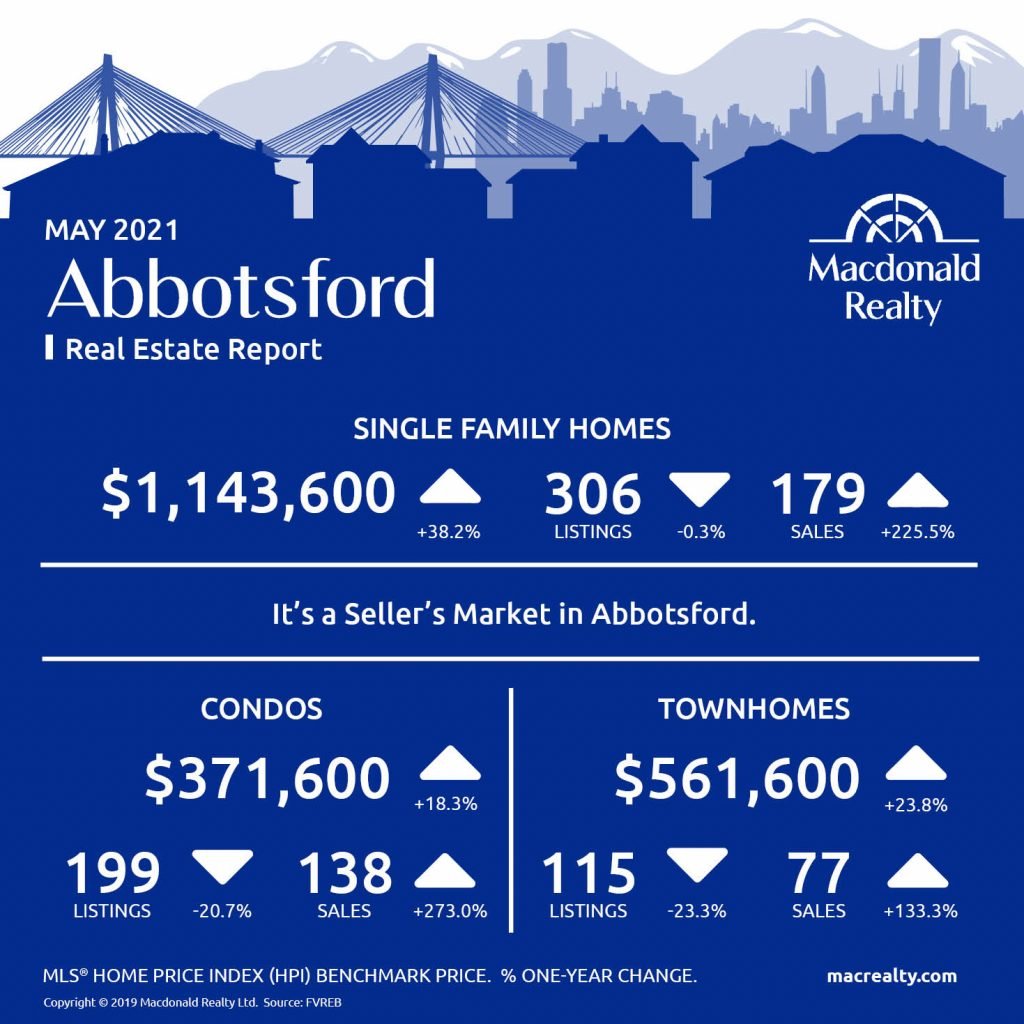 Cloverdale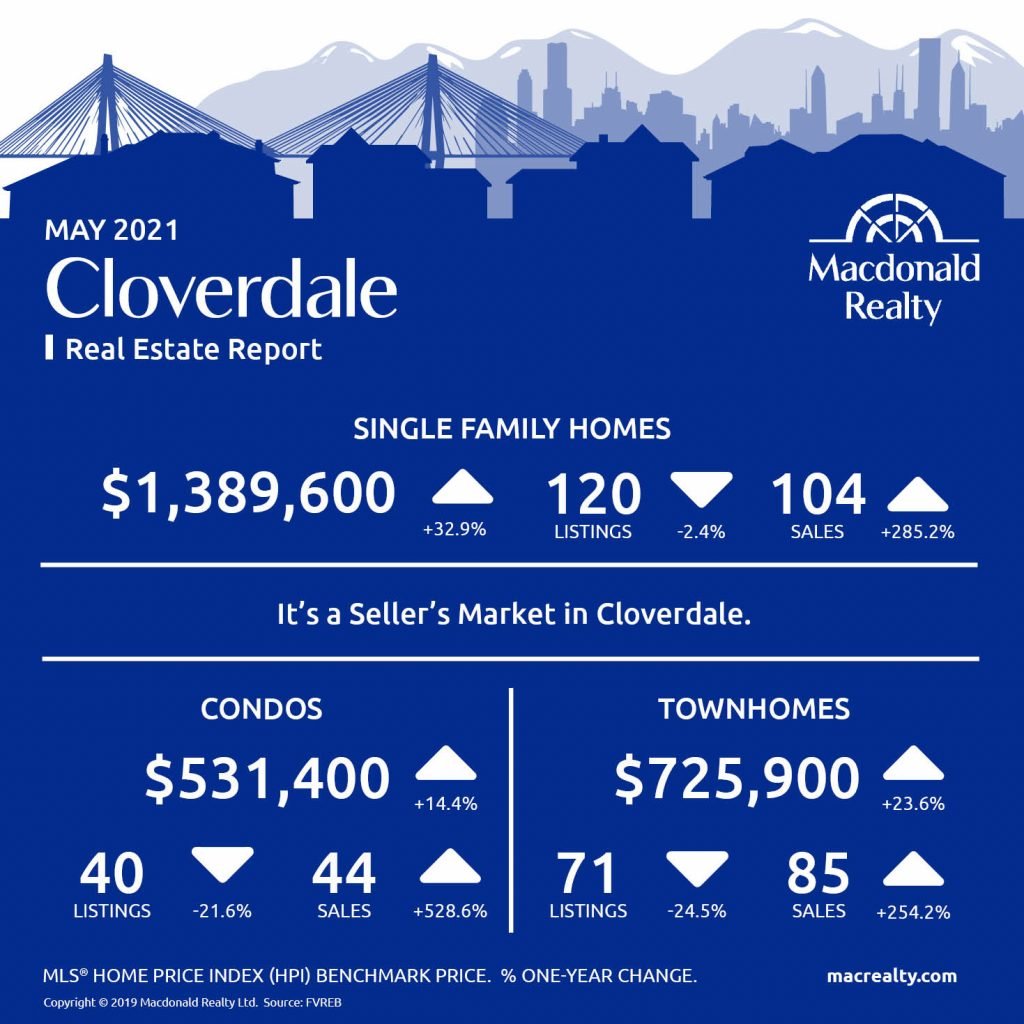 Langley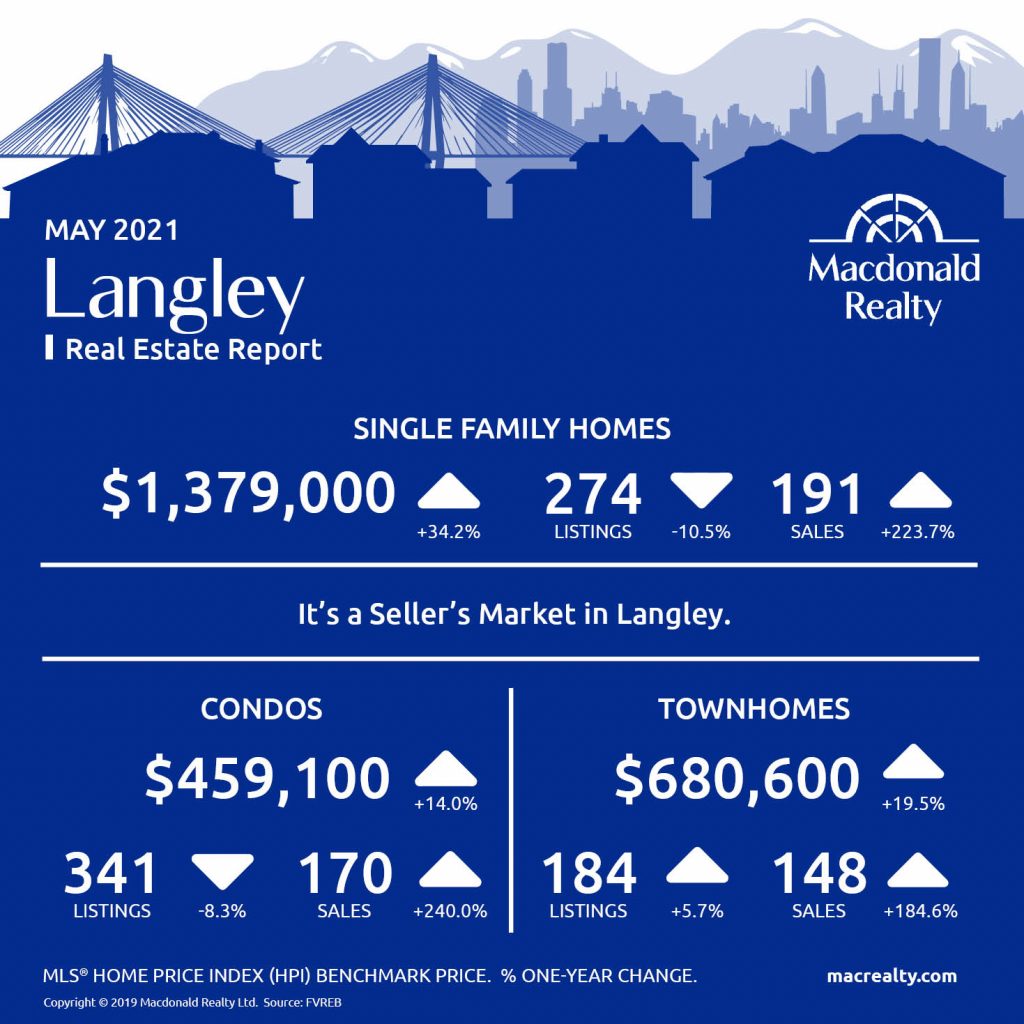 Mission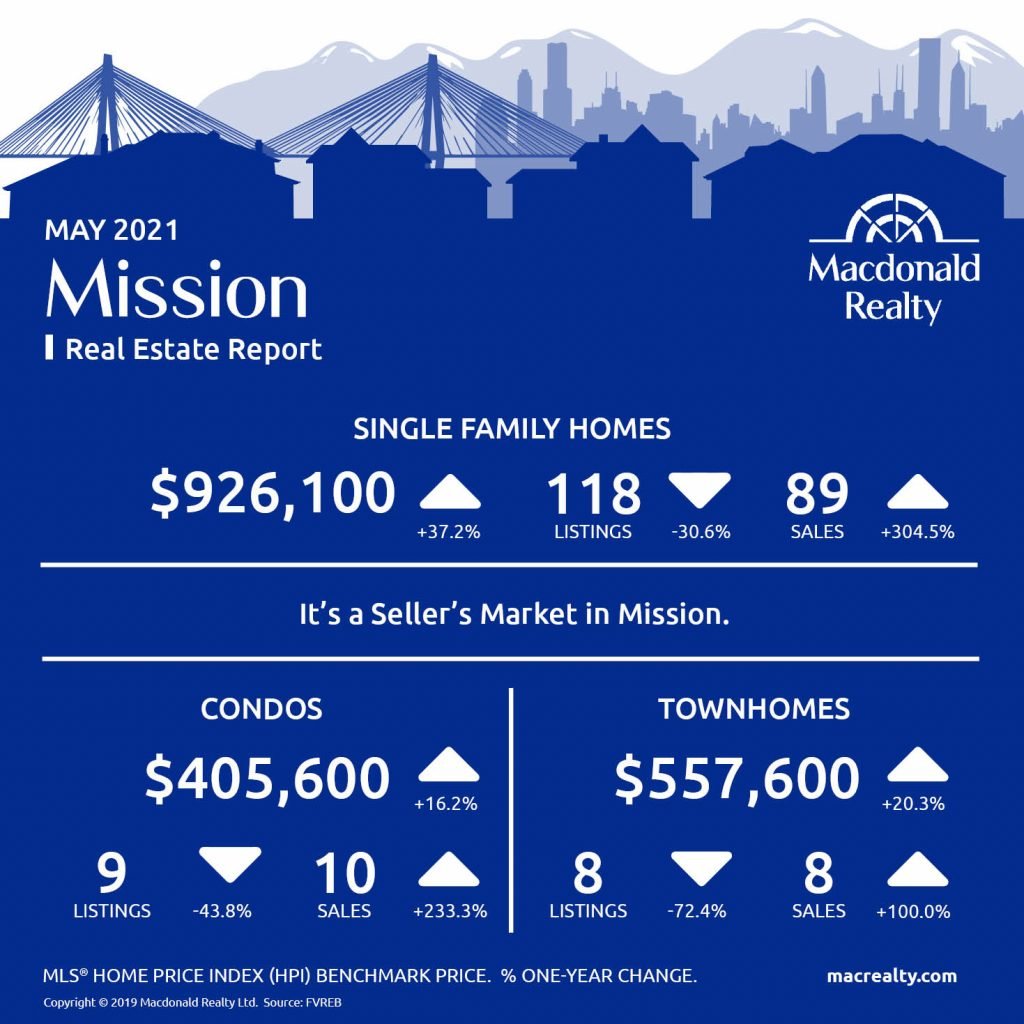 North Delta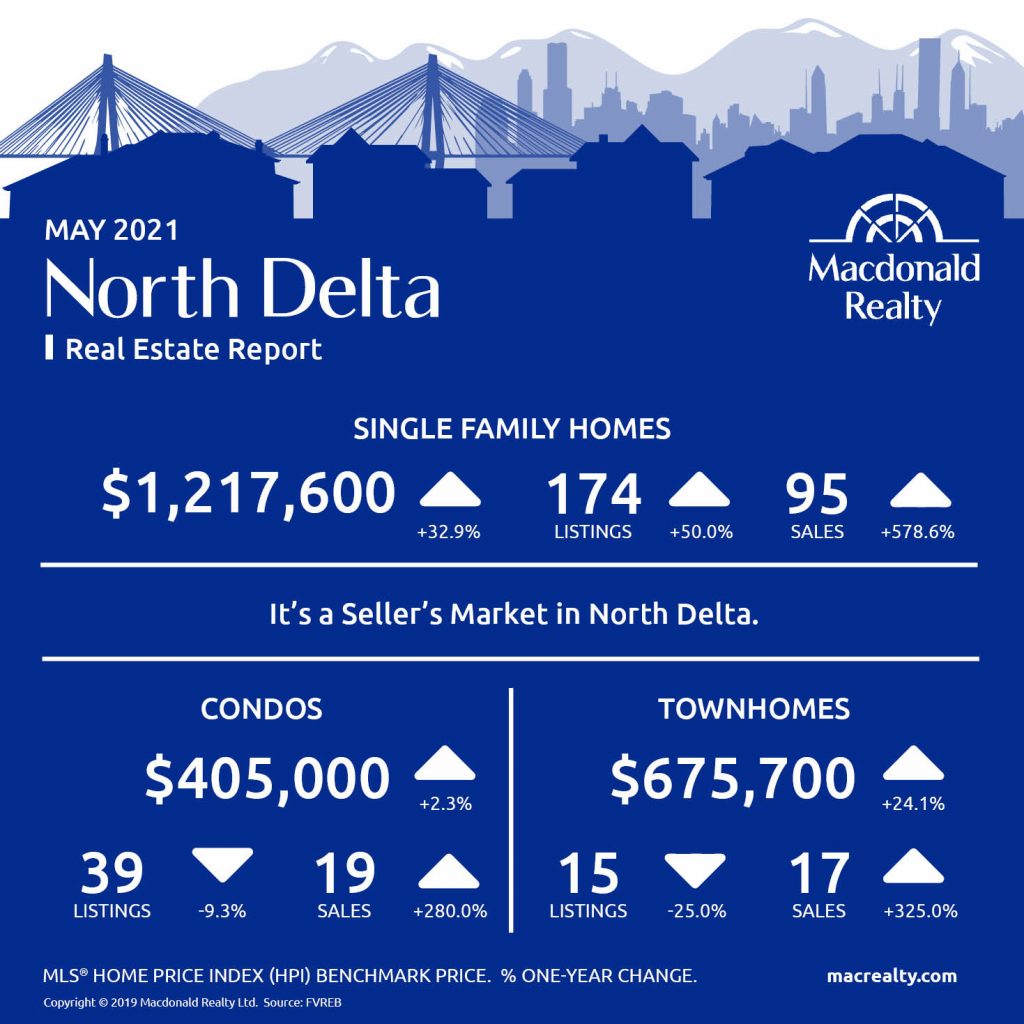 North Surrey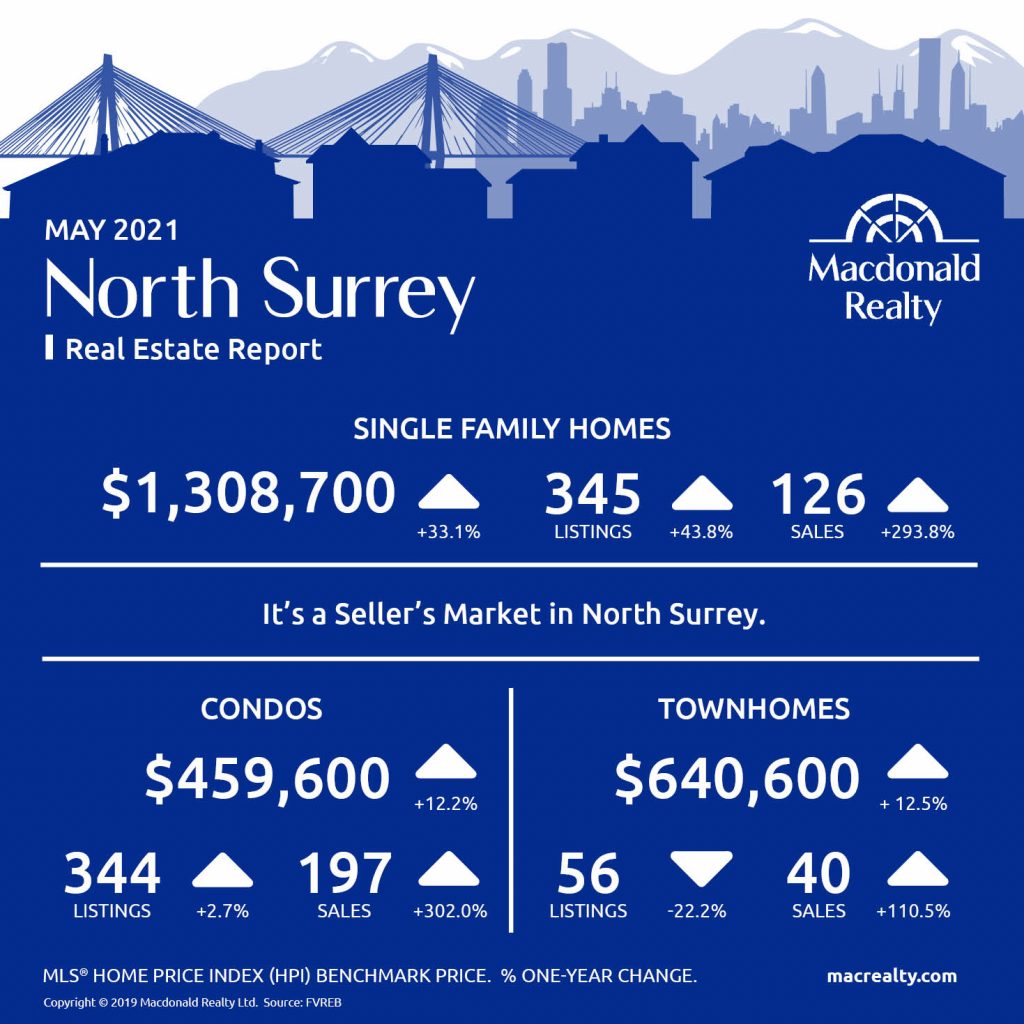 Surrey Central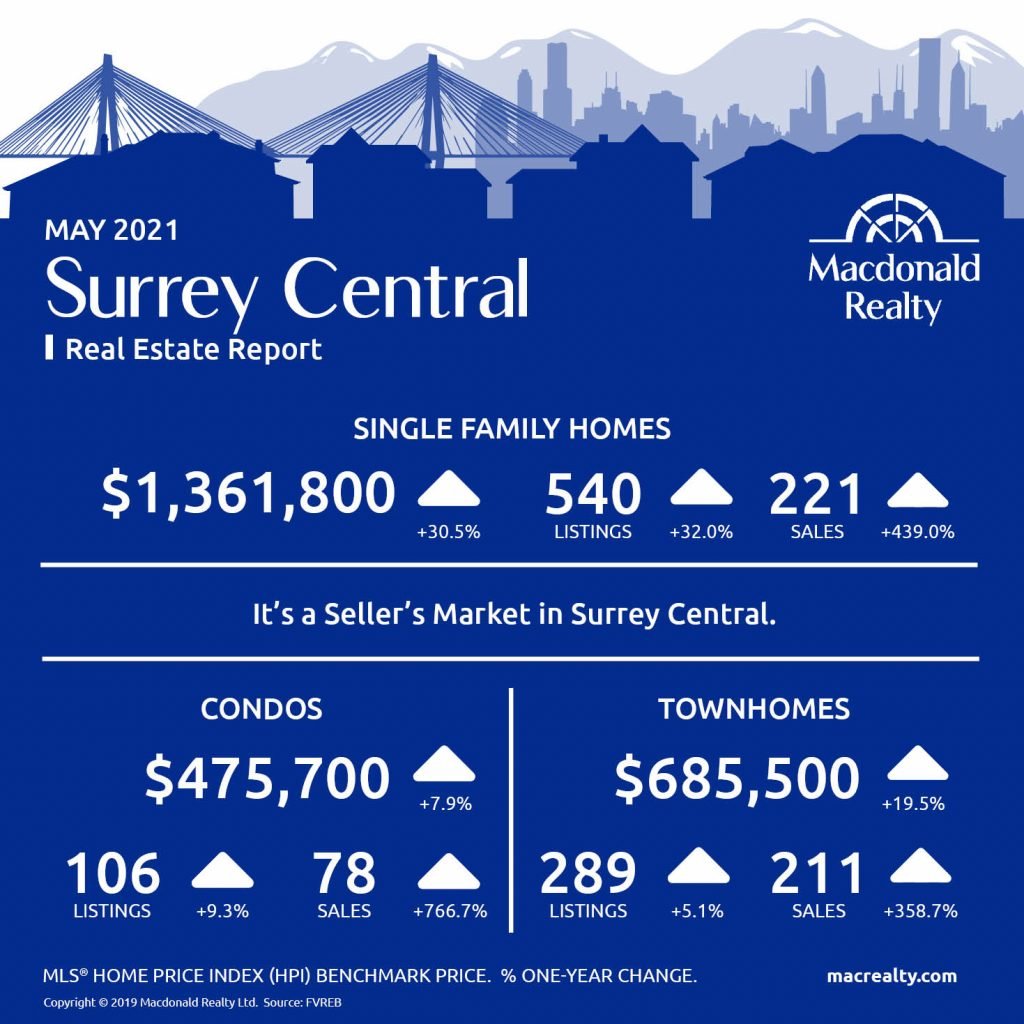 White Rock / South Surrey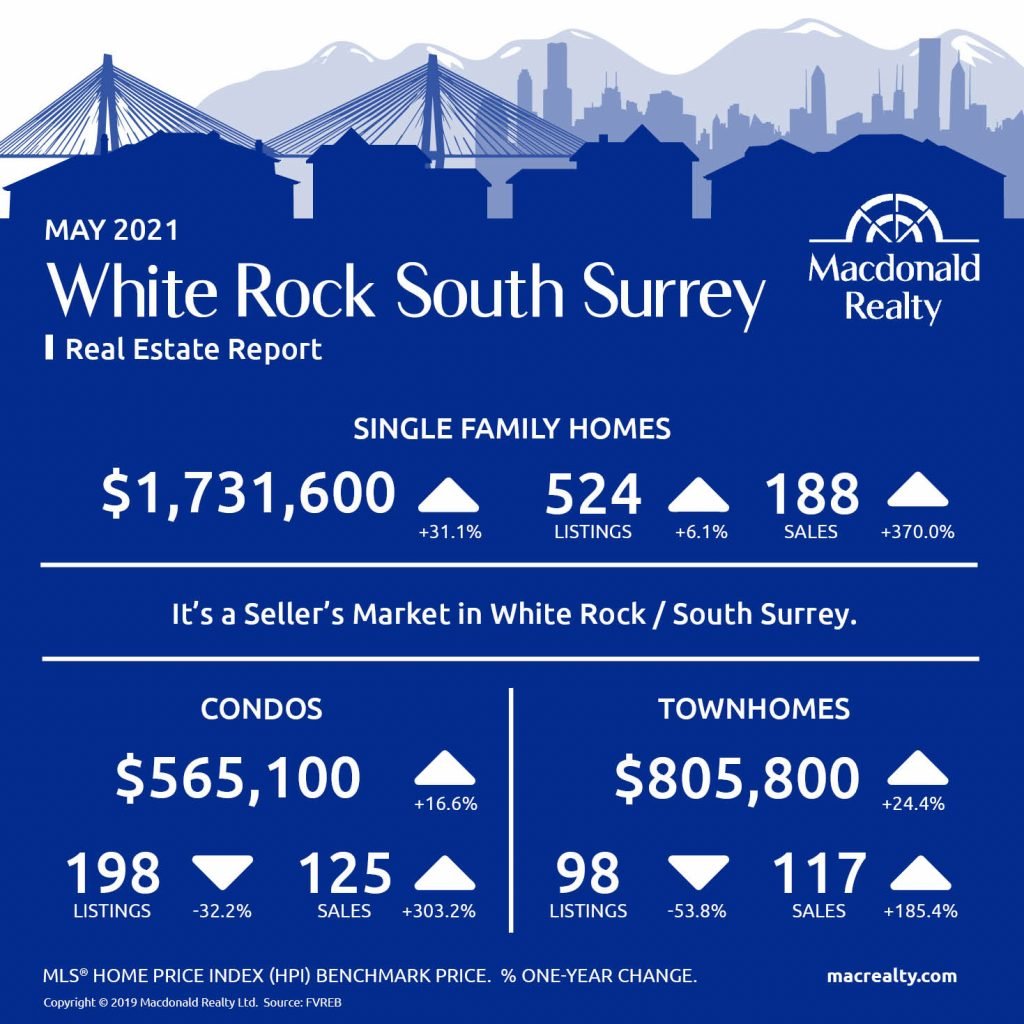 Looking for more information about the real estate market in specific neighbourhoods in Surrey, Langley and Fraser Valley? 
Macdonald Realty has offices in North Delta, White Rock/South Surrey, and Langley.  Please email macrealty@macrealty.com or call 1-877-278-3888 to be matched with a REALTOR® working in your area.
MLS® Home Price Index (HPI) Benchmark Price
Average and median home prices are often misinterpreted, are affected by change in the mix of homes sold, and can swing dramatically from month to month (based on the types and prices of properties that sold in a given month). The MLS® HPI overcomes these shortcomings and uses the concept of a benchmark home, a notional home with common attributes of typical homes in a defined area. Visit www.housepriceindex.ca for more information.
This blog post is based on market data provided by the Fraser Valley Real Estate Board (FVREB) www.fvreb.bc.ca