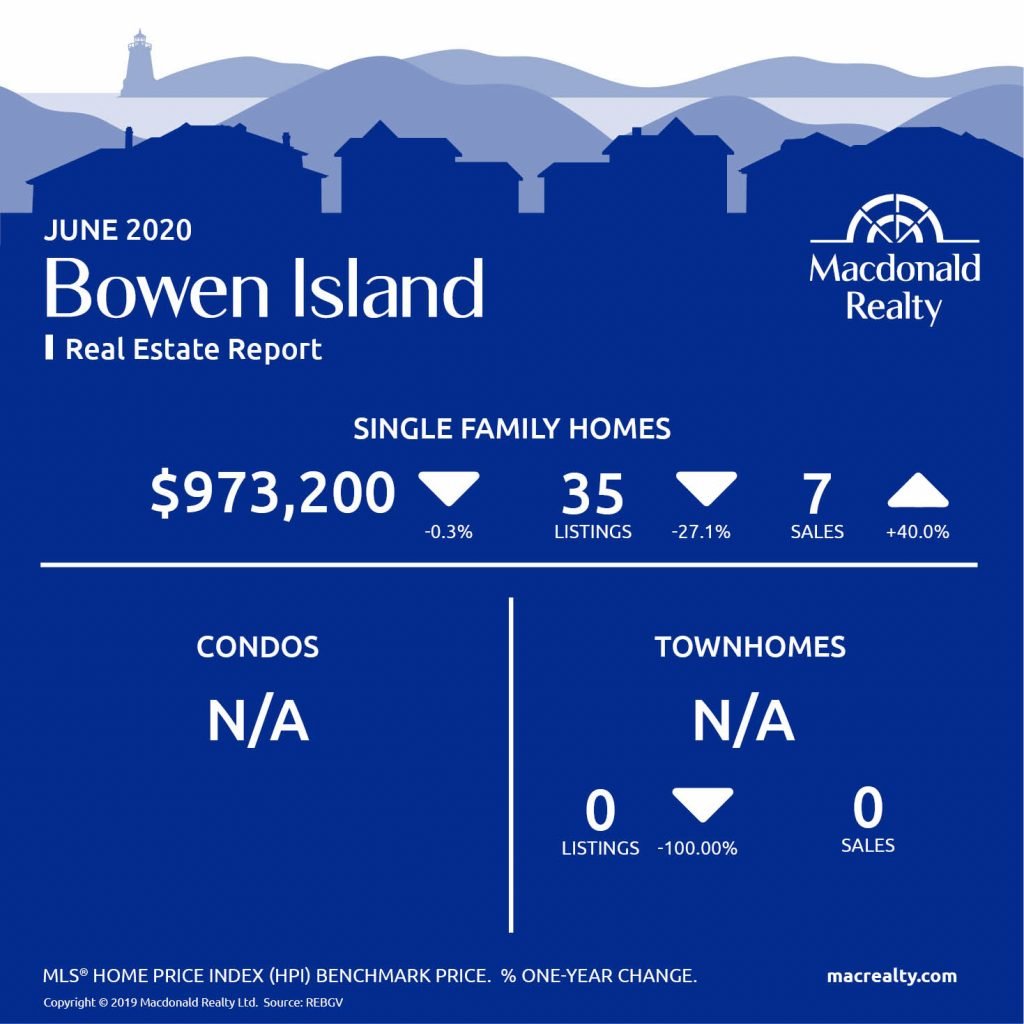 Here are the latest real estate market statistics from Macdonald Realty on the Greater Vancouver listings and sales in June 2020.
Find all the infographics by visiting the Facebook Album.
According to the Real Estate Board of Greater Vancouver, "home buyers and sellers have gradually become more active in each month of the COVID-19 pandemic. In June, home sale and listing activity in Metro Vancouver* returned to more historically typical levels. The Real Estate Board of Greater Vancouver (REBGV) reports that residential home sales in the region totalled 2,443 in June 2020, a 17.6% increase from the 2,077 sales recorded in June 2019, and a 64.5% increase from the 1,485 homes sold in May 2020. Last month's sales were 21.9% below the 10-year June sales average.
"REALTORS® continue to optimize new technology tools and practices to help their clients meet their housing needs in a safe and responsible way. Over the last three months, home buyers and sellers have become more comfortable operating within the physical distancing and other safety protocols in place."

"Much more of the real estate transaction is happening virtually today. Before considering an in-person showing, REALTORS® are helping potential buyers pre-screen homes more thoroughly by taking video tours, reviewing floorplans and an increased number of high-resolution images, as well as often driving through the neighborhood."

Colette Gerber, REBGV Chair
Bowen Island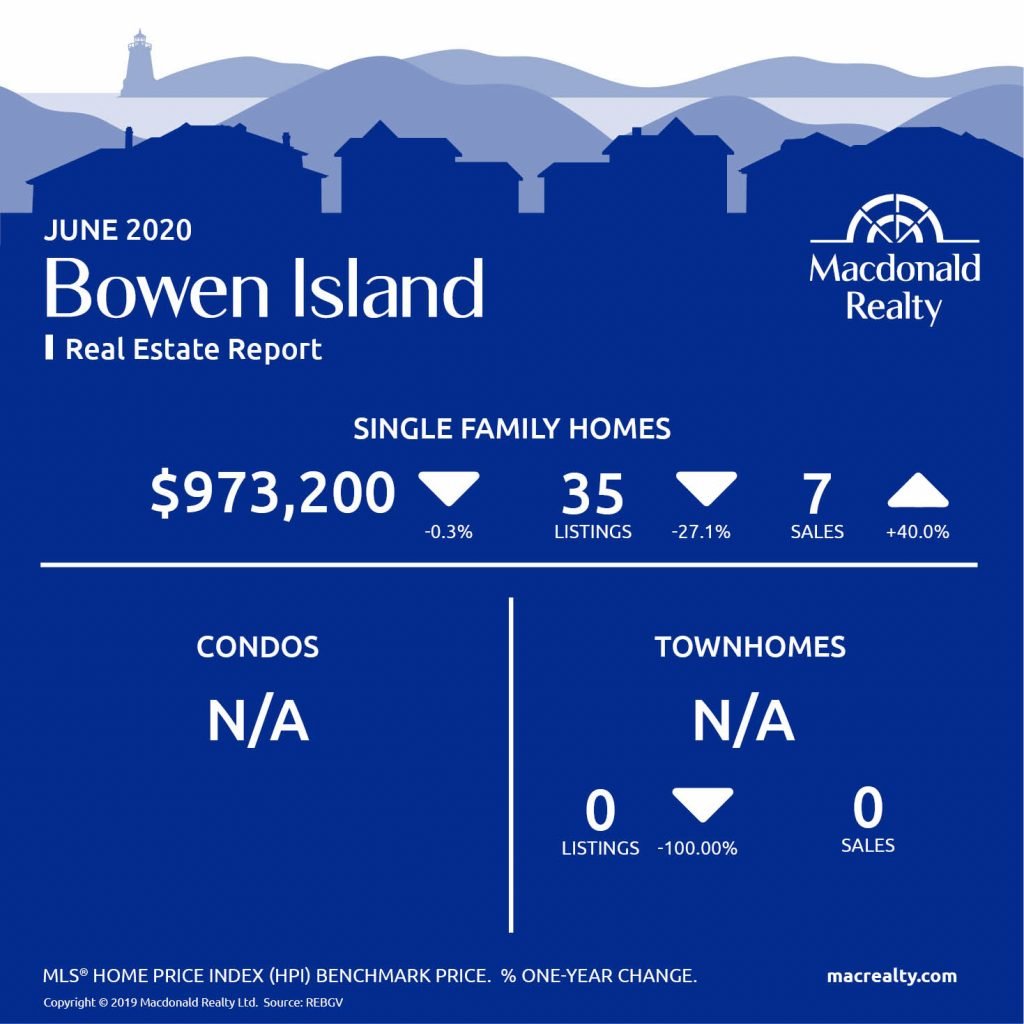 Burnaby East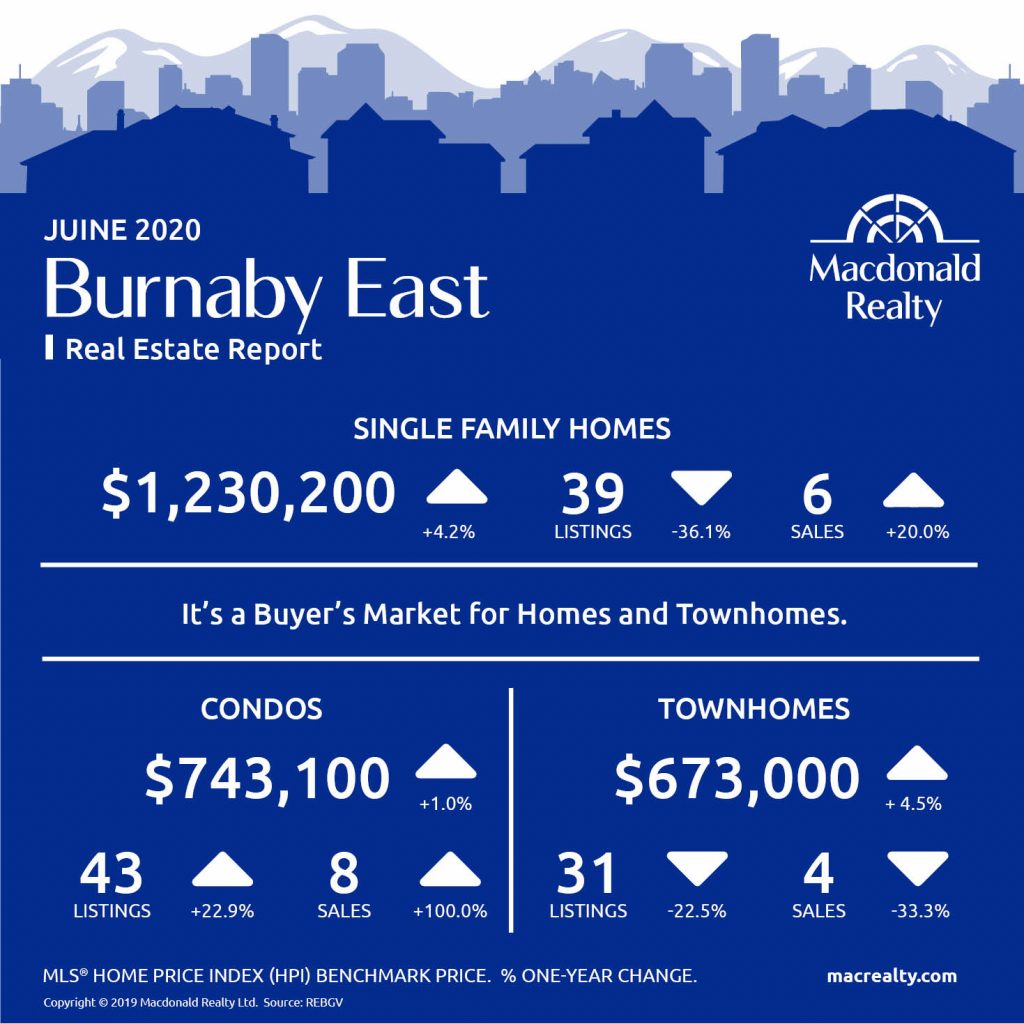 Burnaby North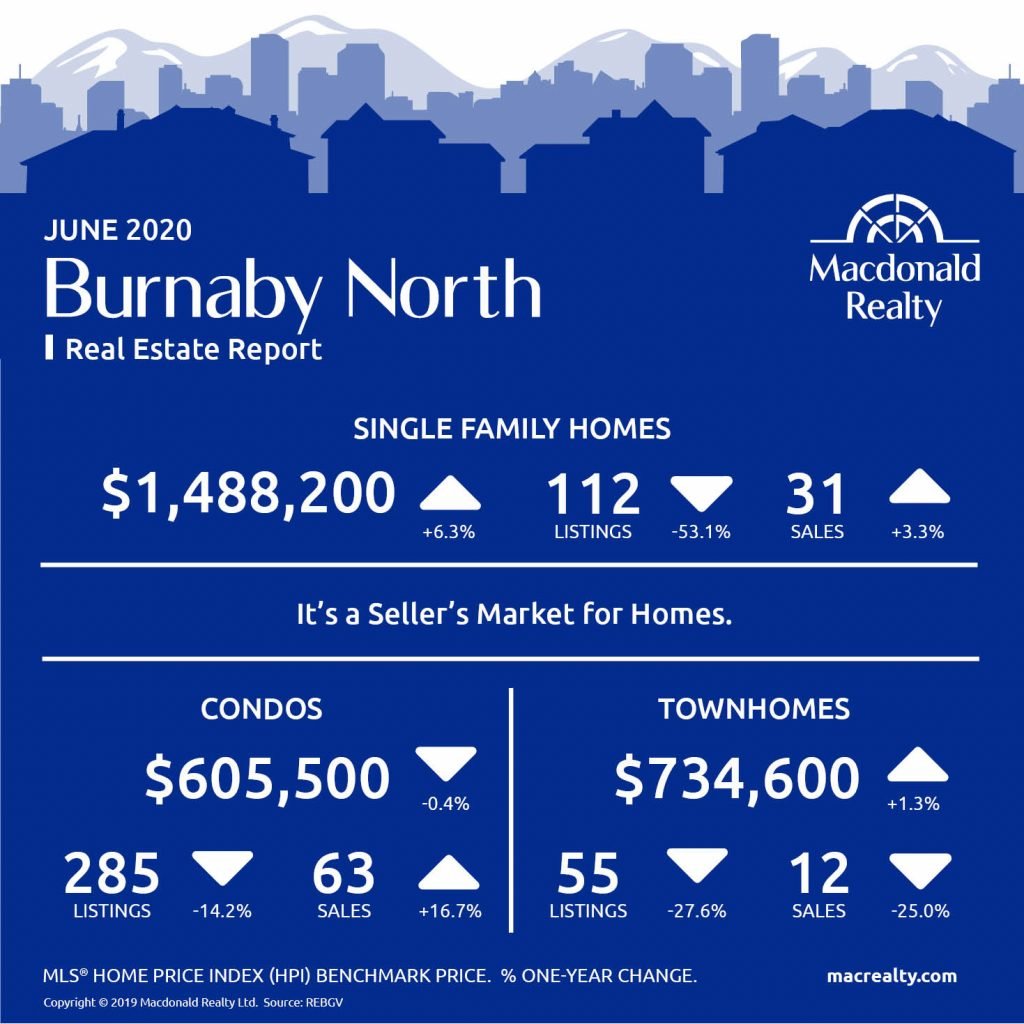 Burnaby South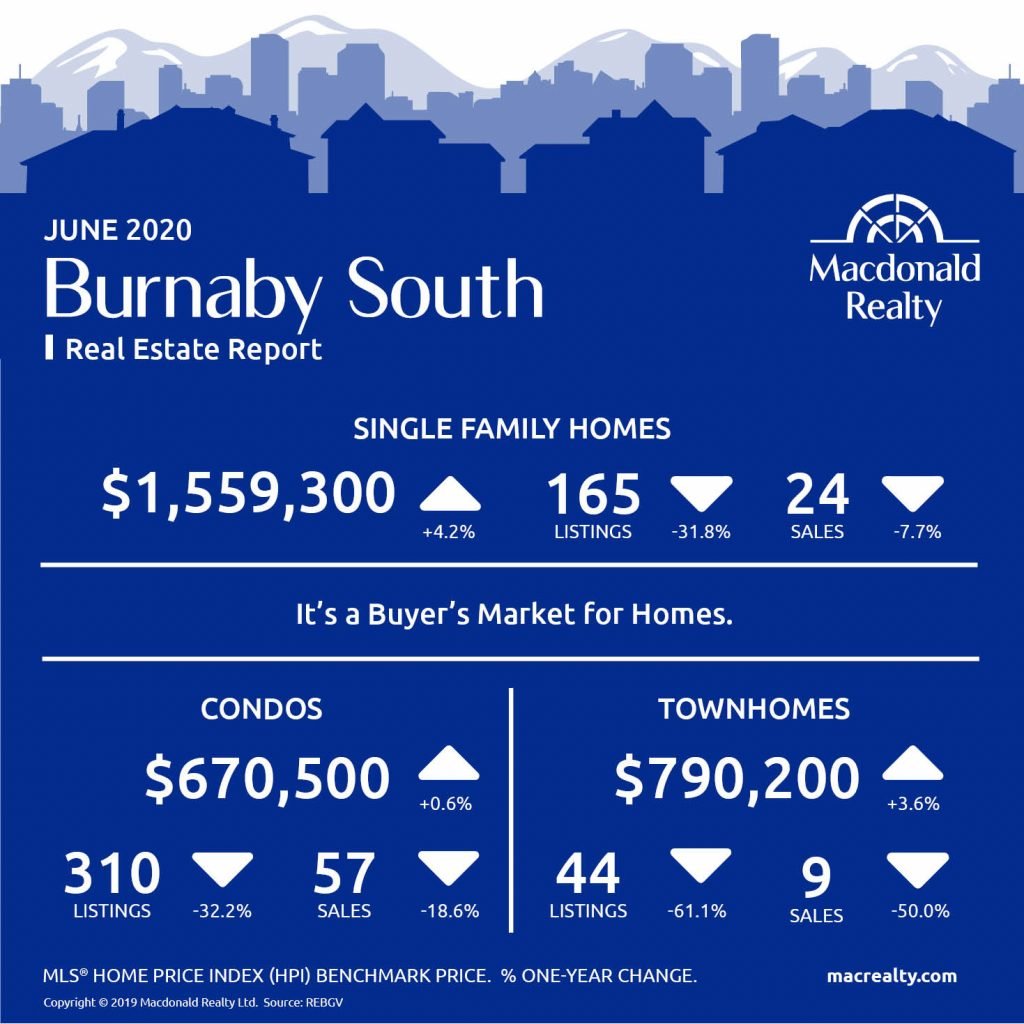 Coquitlam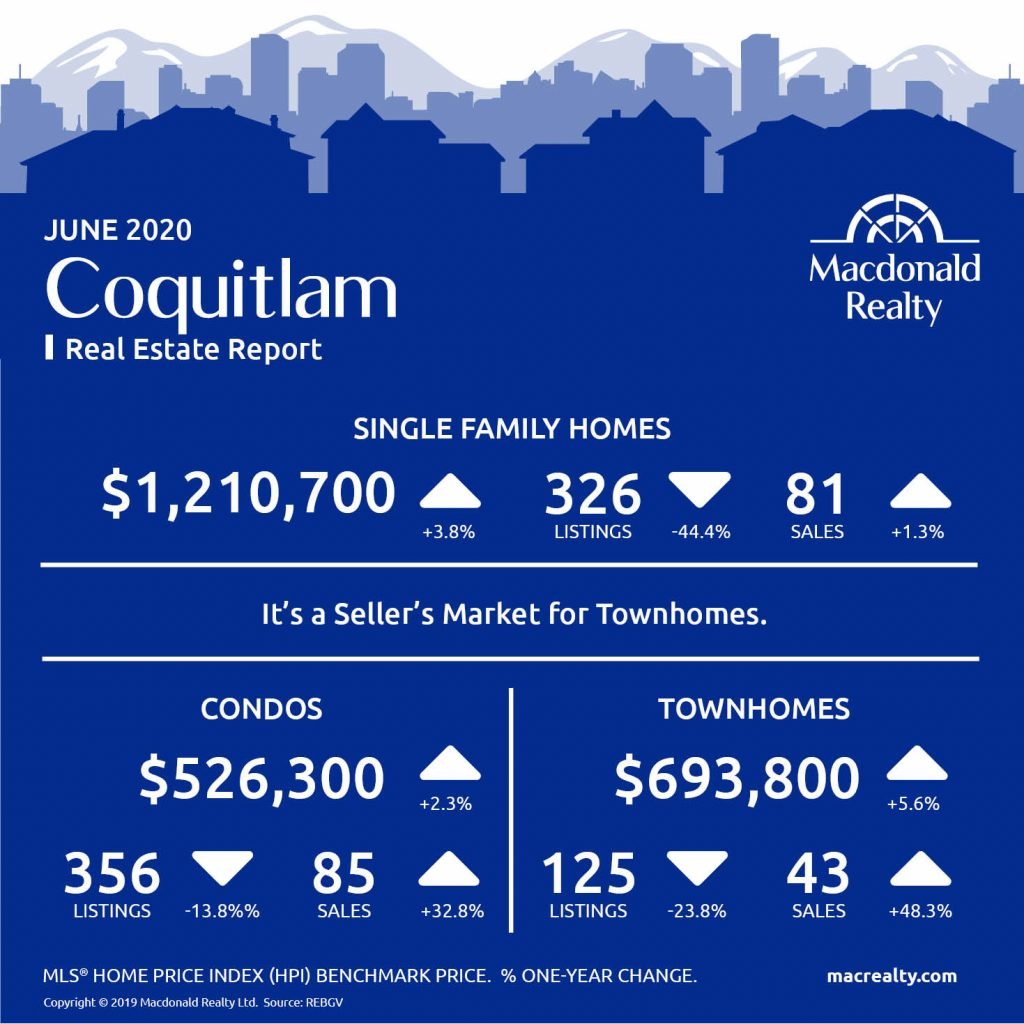 Ladner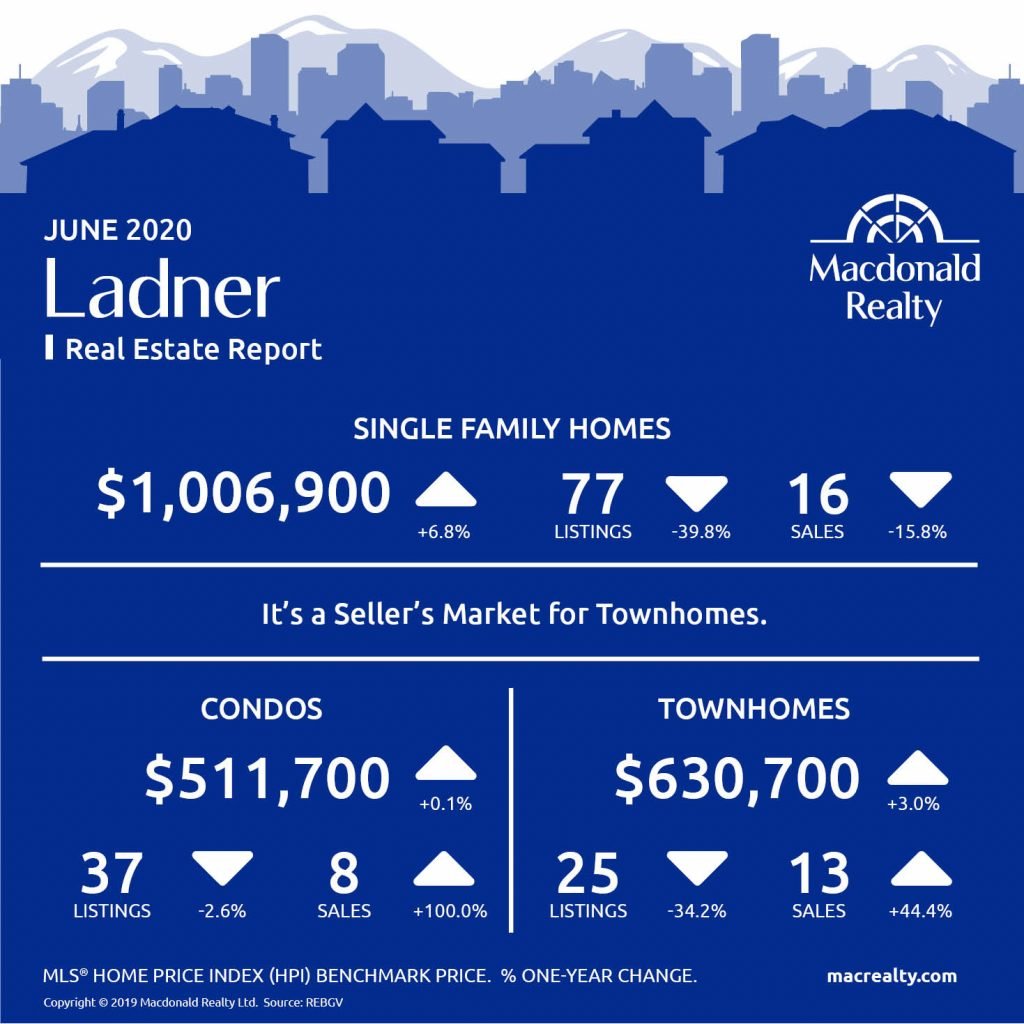 Maple Ridge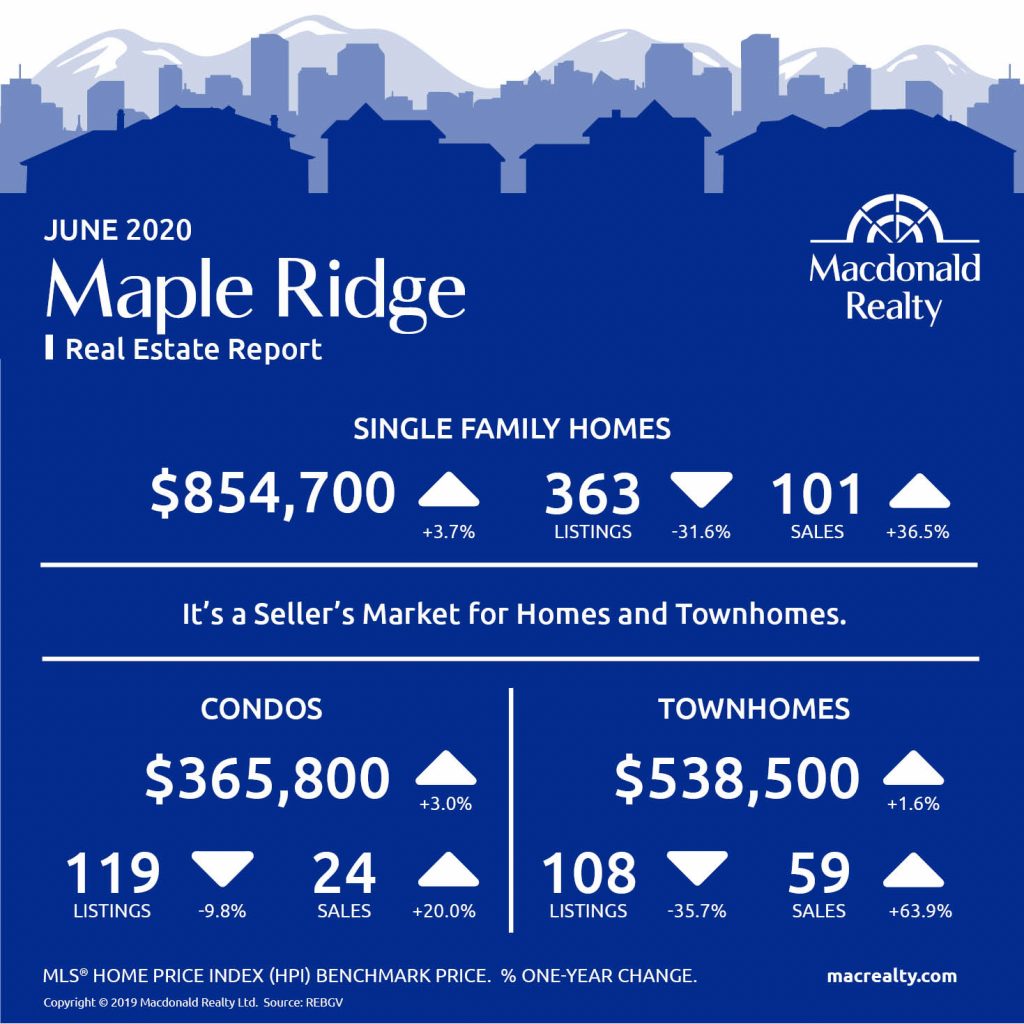 New Westminster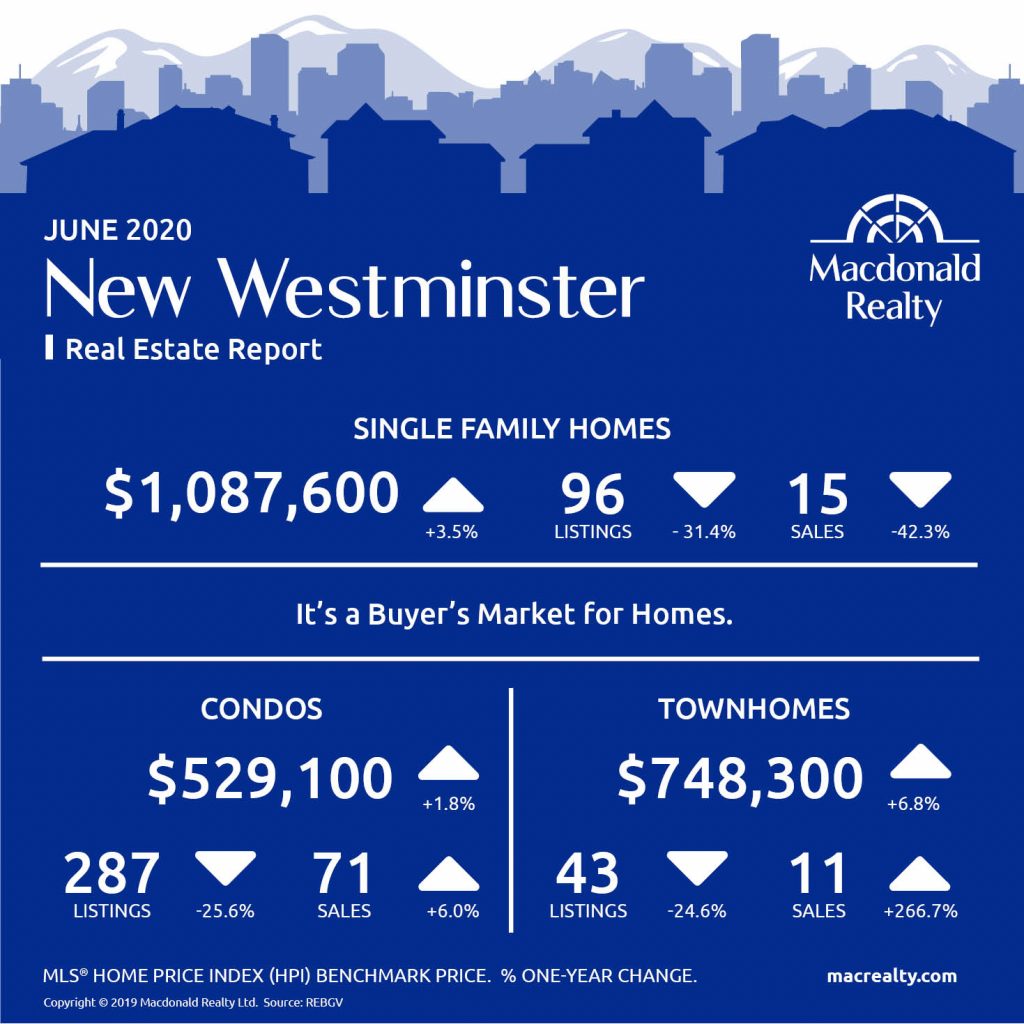 North Vancouver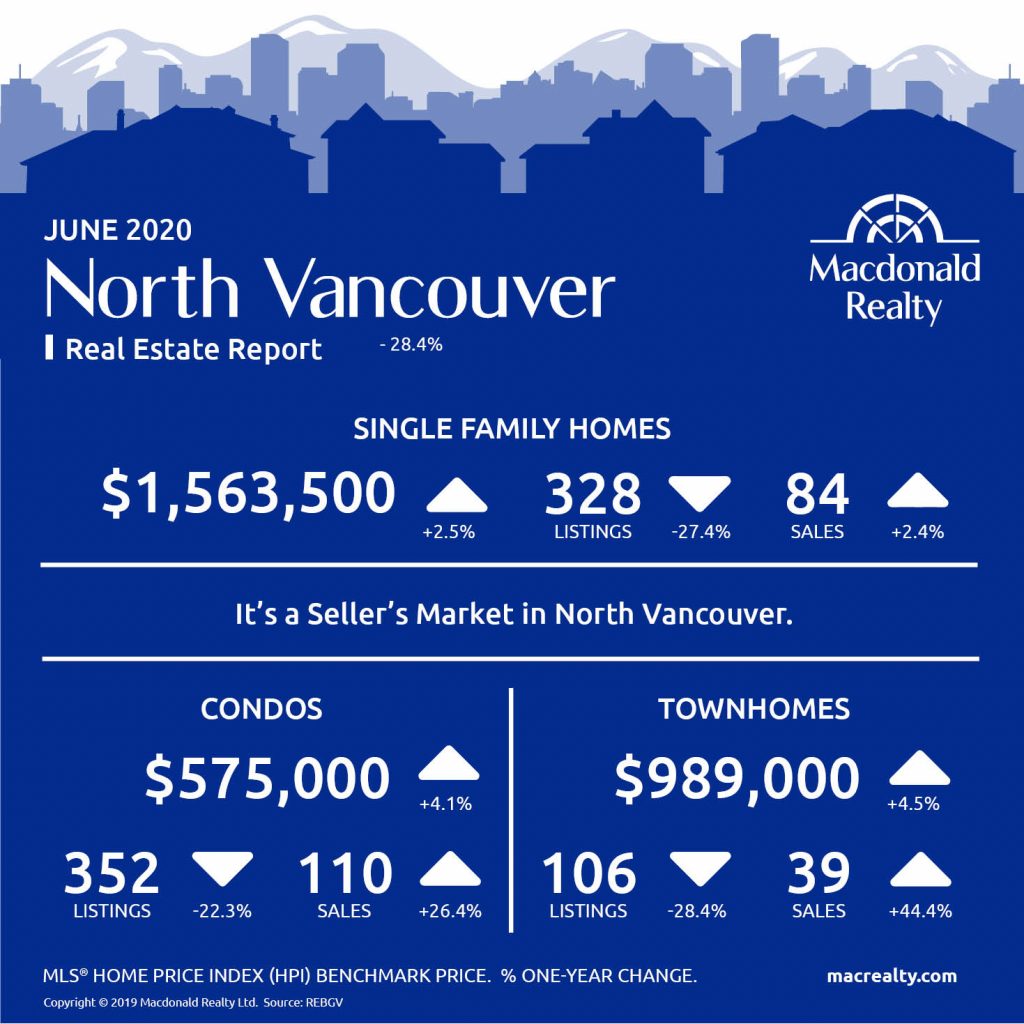 Pitt Meadows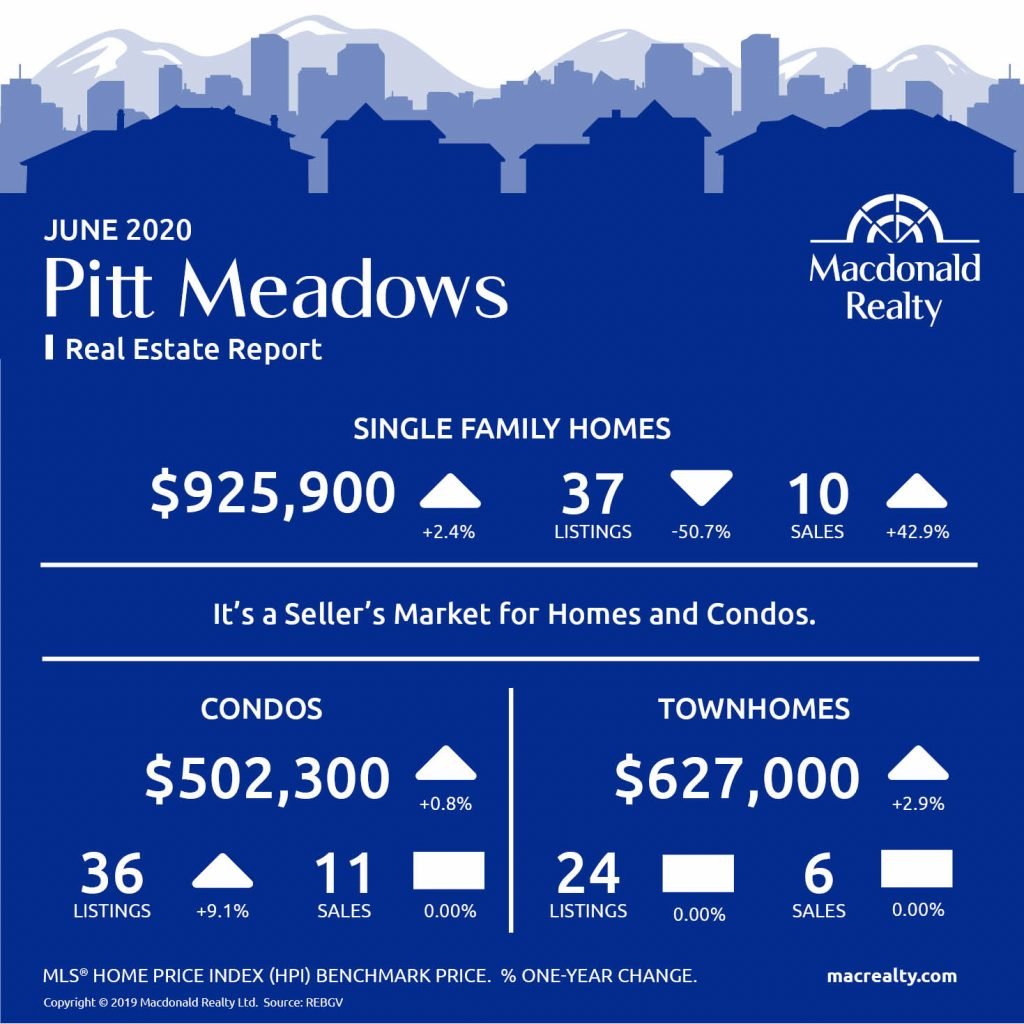 Port Coquitlam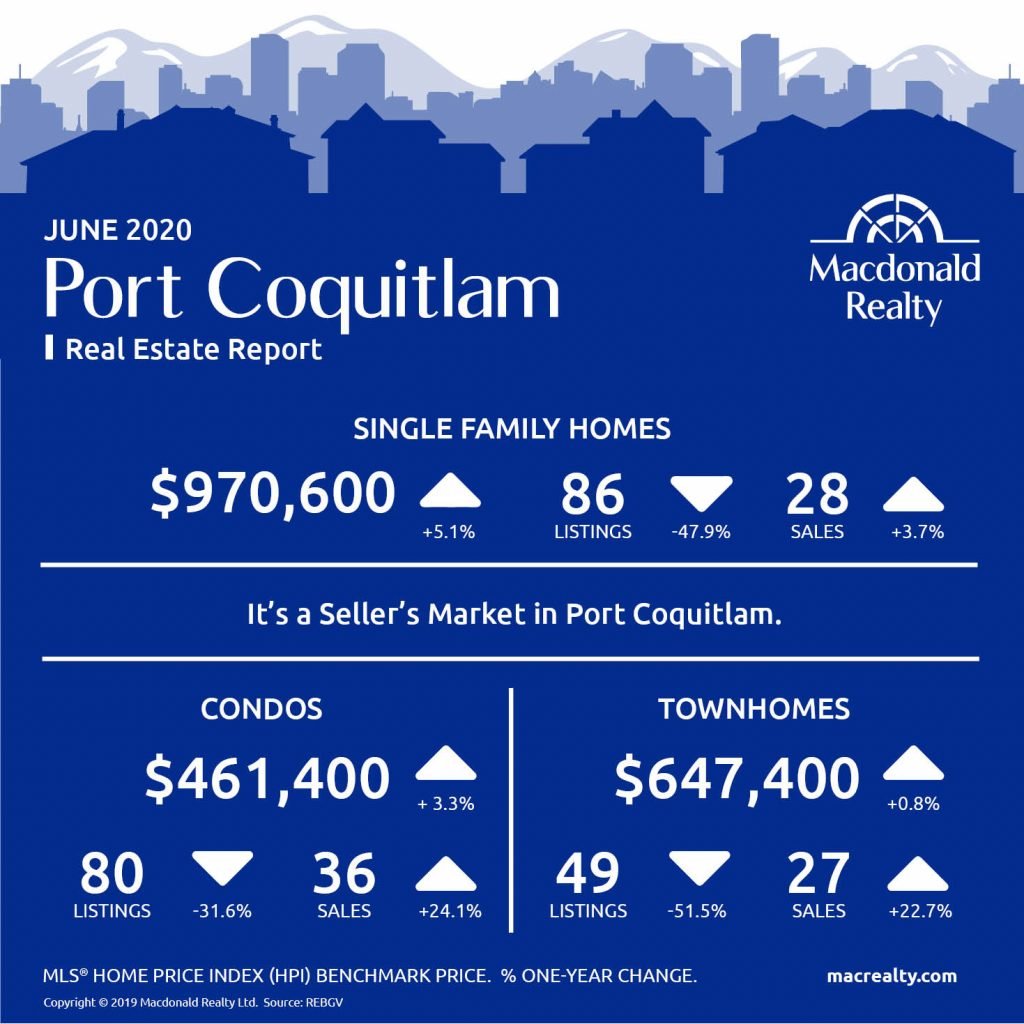 Port Moody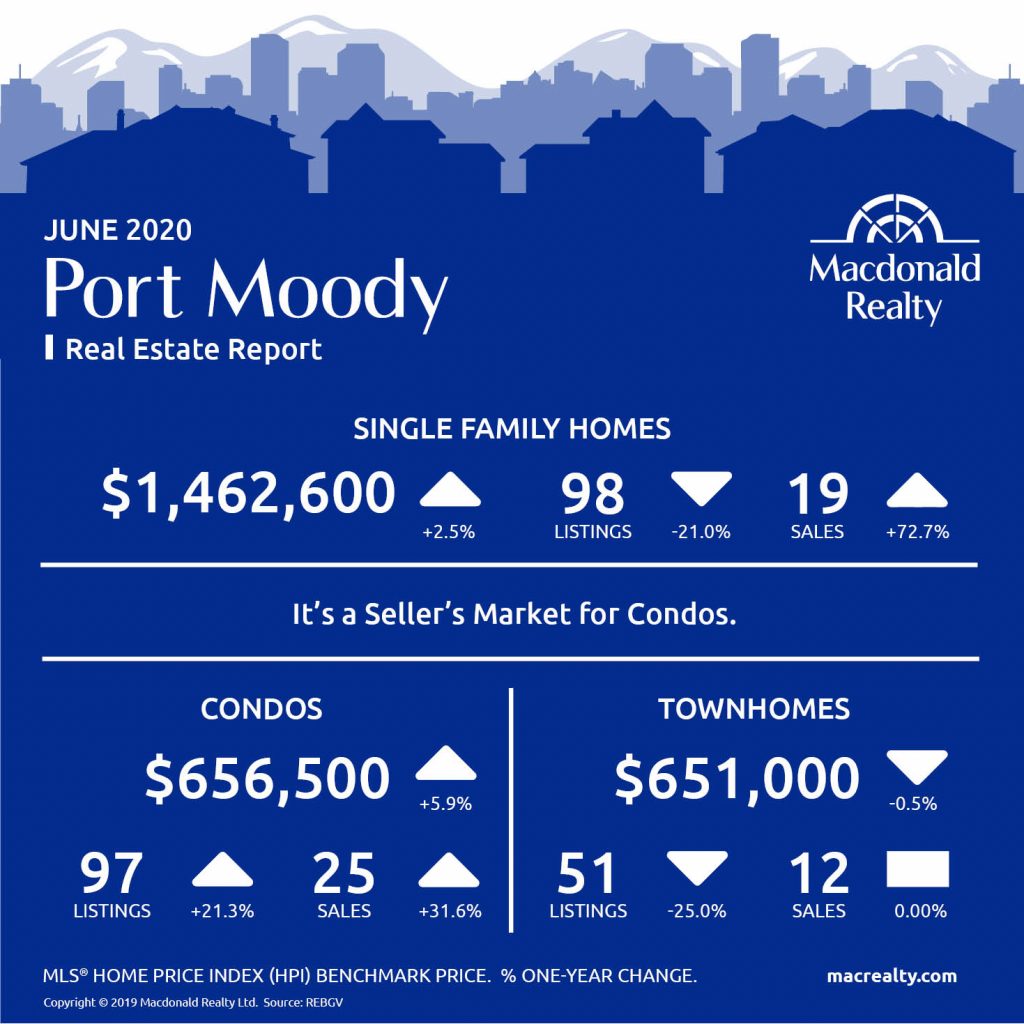 Richmond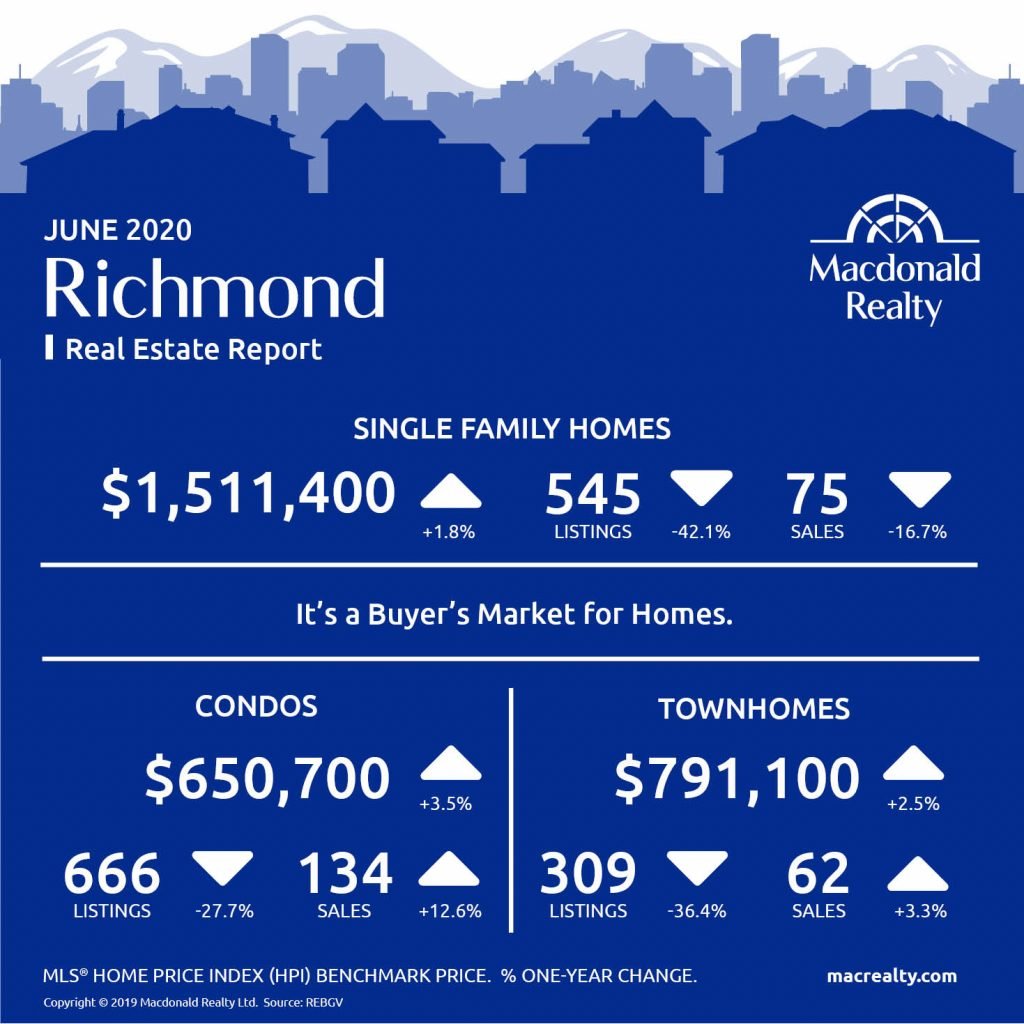 Tsawwassen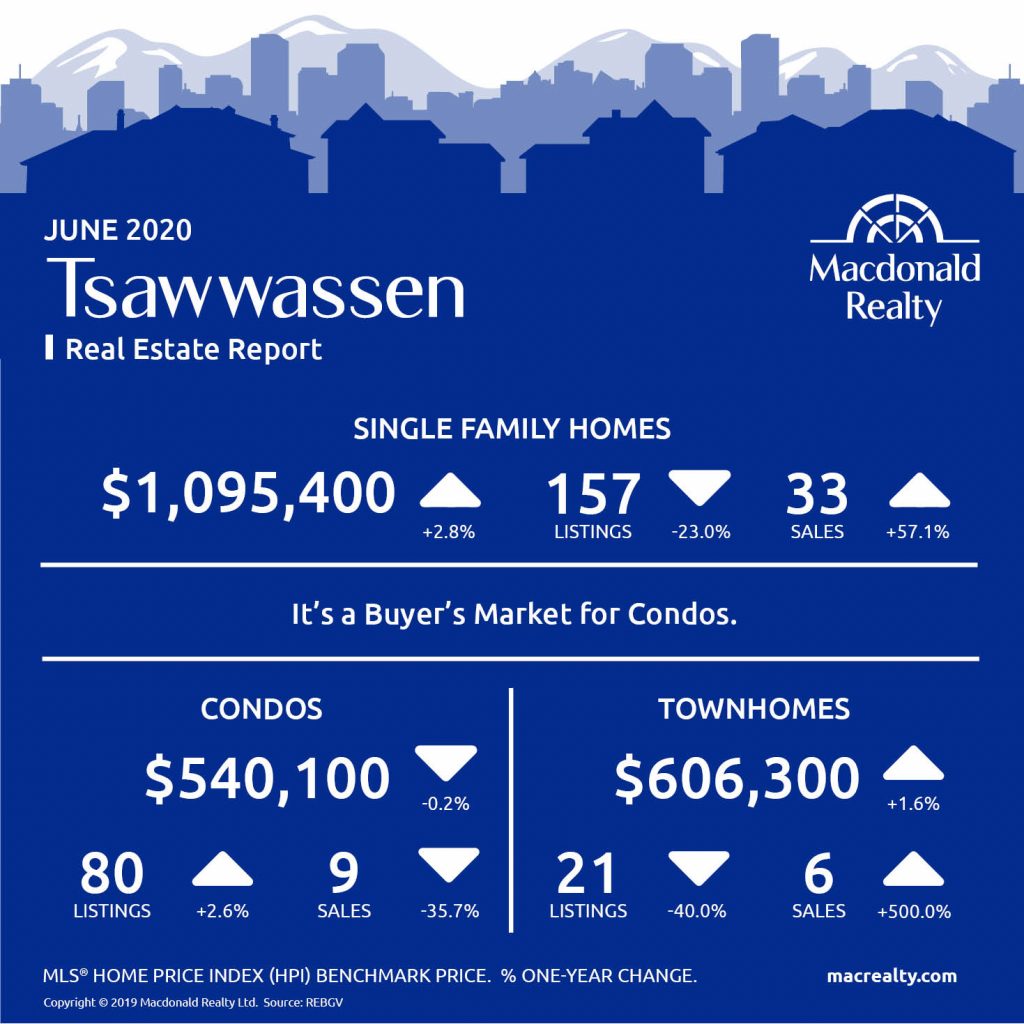 Vancouver East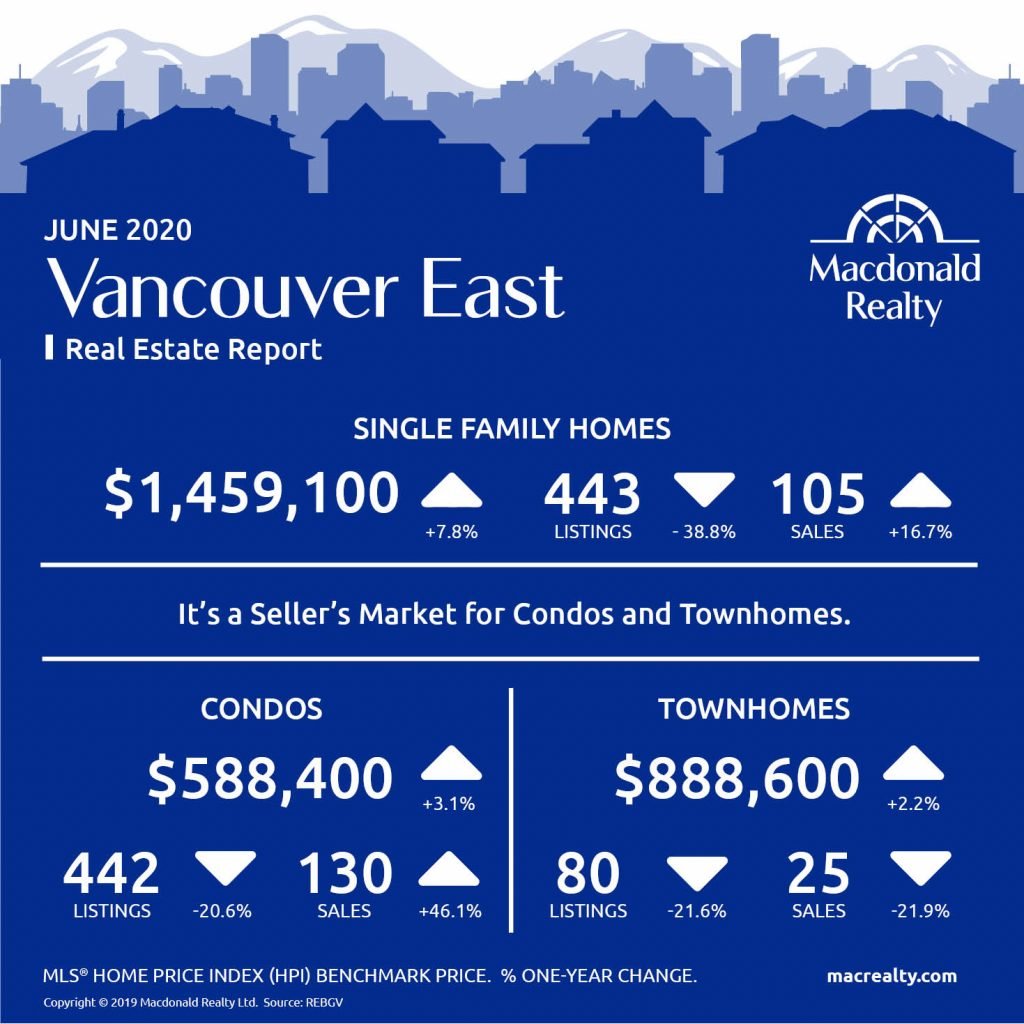 Vancouver West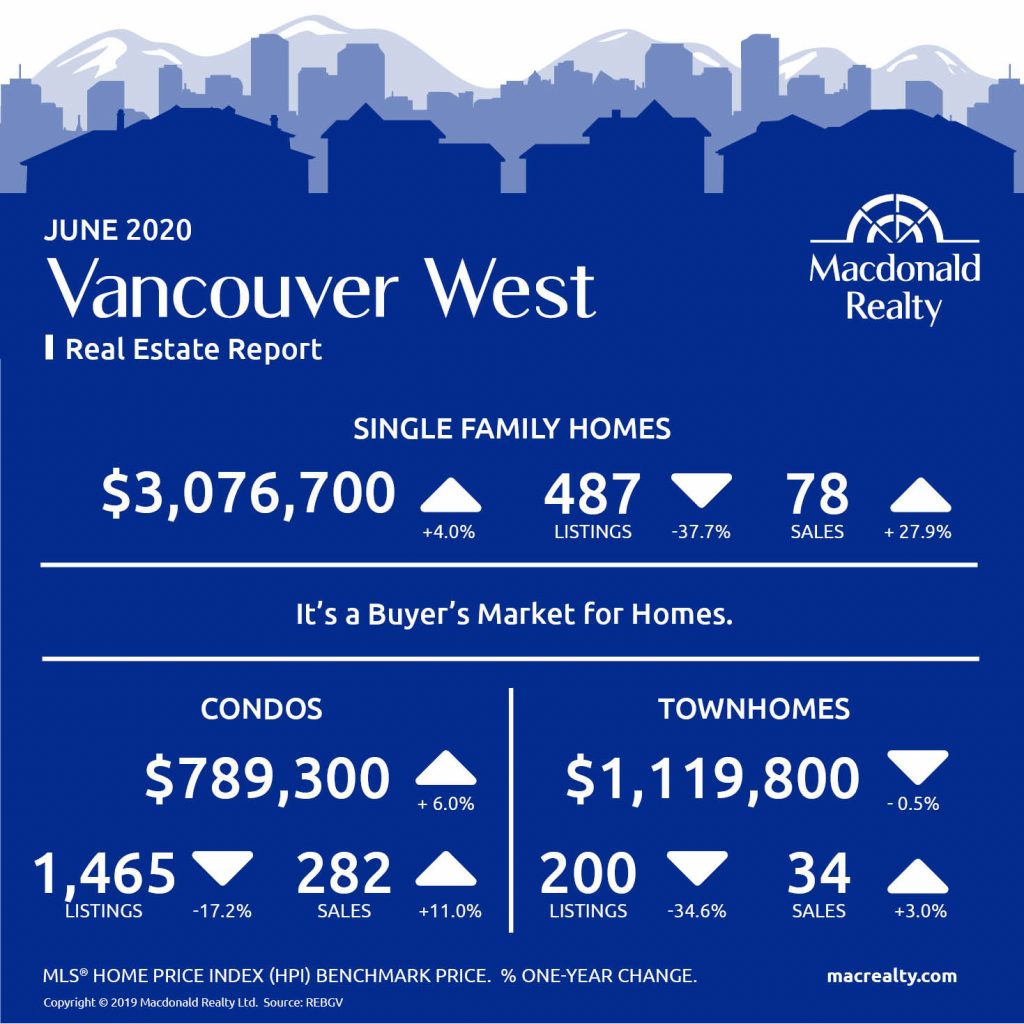 West Vancouver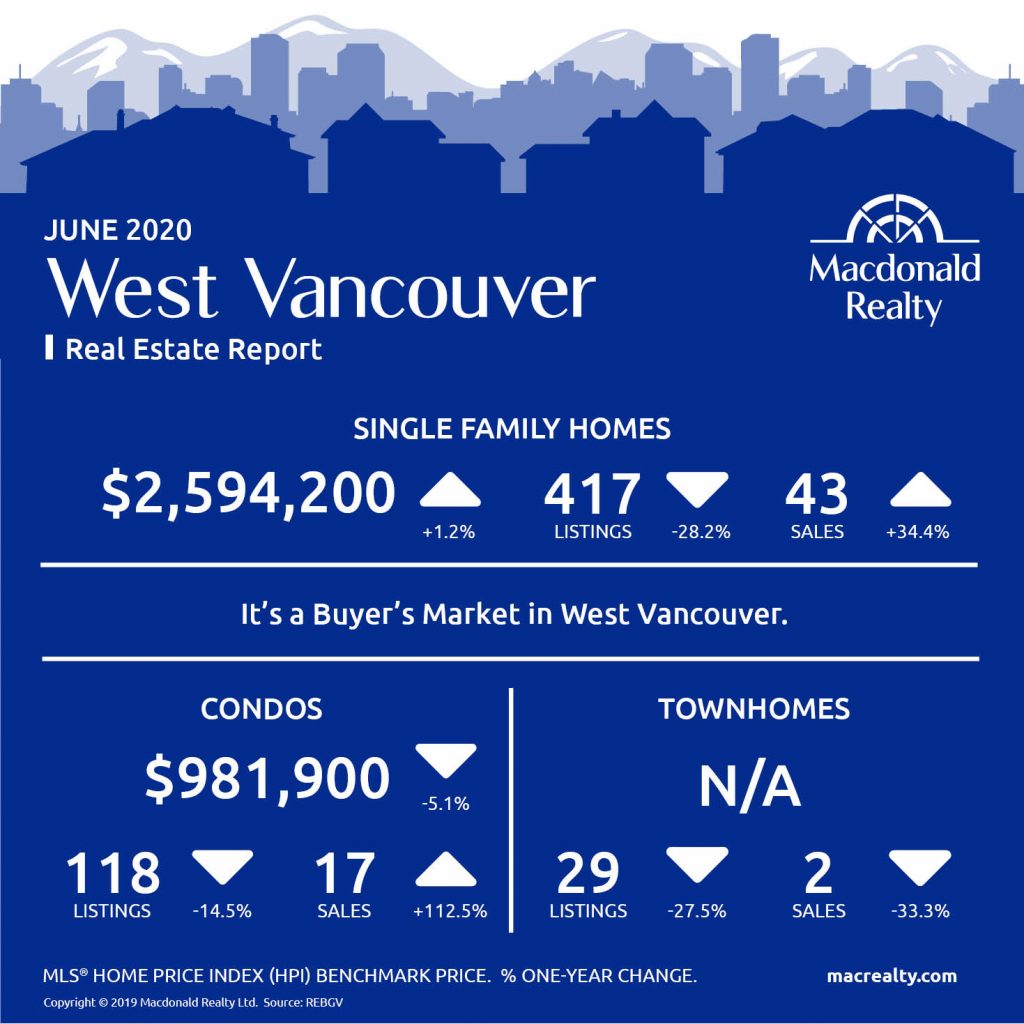 Looking for more information about the real estate market in specific neighbourhoods in the Greater Vancouver?
Macdonald Realty has offices across the Greater Vancouver.  Please email macrealty@macrealty.com or call 1-877-278-3888 to be matched with a REALTOR® working in your area.
MLS® Home Price Index (HPI) Benchmark Price
Average and median home prices are often misinterpreted, are affected by change in the mix of homes sold, and can swing dramatically from month to month (based on the types and prices of properties that sold in a given month). The MLS® HPI overcomes these shortcomings and uses the concept of a benchmark home, a notional home with common attributes of typical homes in a defined area. Visit www.housepriceindex.ca for more information.
This blog post is based on market data provided by the Real Estate Board of Greater Vancouver (REBGV) www.rebgv.org