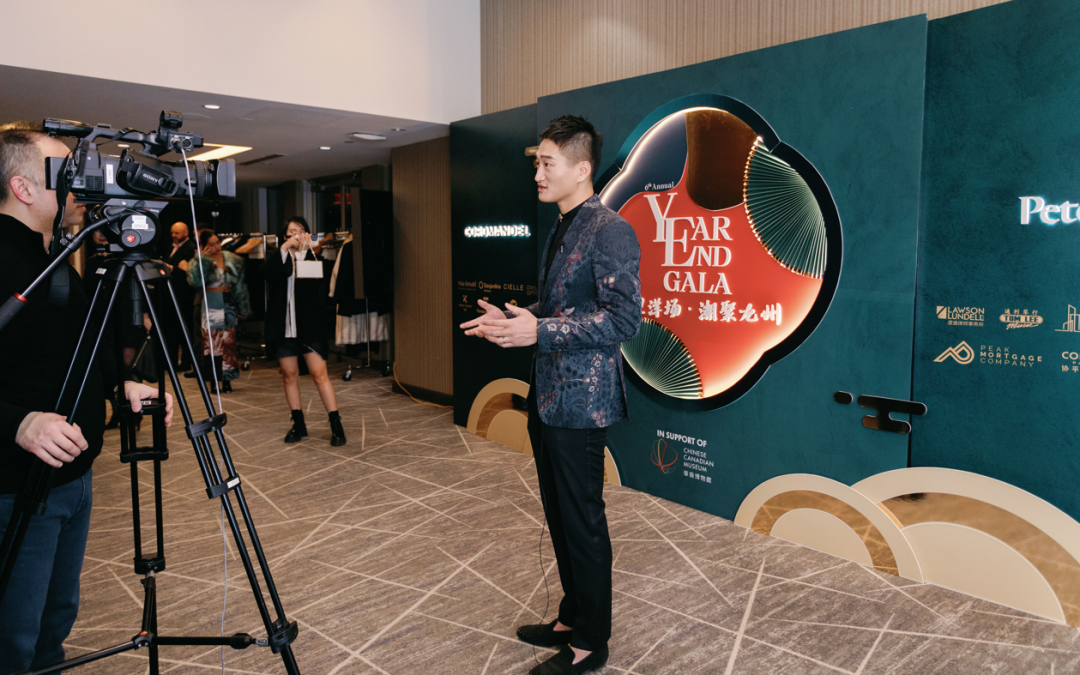 Young Elite Year-End Gala 2022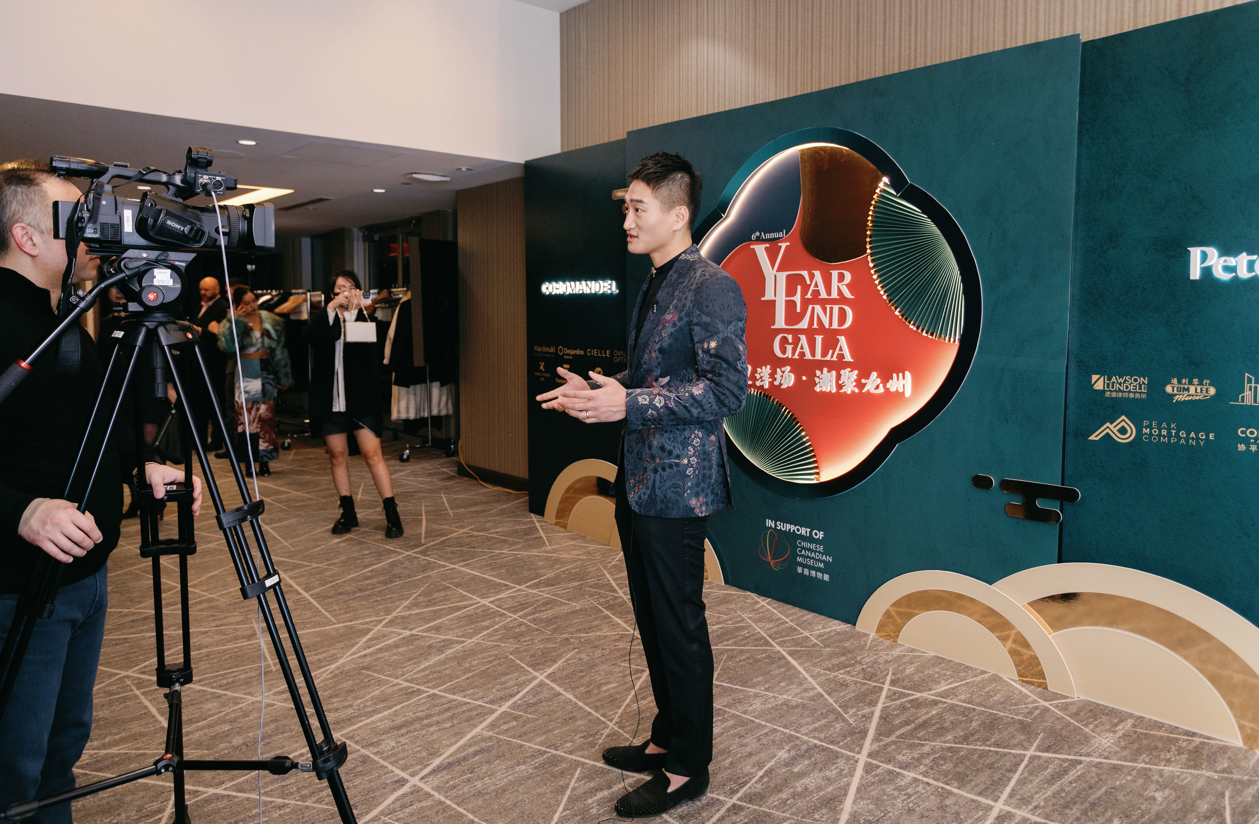 Young Elite Vancouver Business Association (Y.E.) is an organization that is committed to offering opportunities to young entrepreneurs and business leaders, through recognition of success and the offering of connection opportunities.
Each year, Y.E. offers a handful of awards to young entrepreneurs, leaders, and outstanding individuals through a Young Elite Year-End Gala. In 2022, Macdonald Realty was lucky to be a part of this gala with our CEO, Lynn Hsu, presenting two Elite Awards. One award went to Ming Yang, the Founder of Honolulu Coffee Vancouver, and the other went to Crystal Hung, the Founder of Icon Marketing Inc.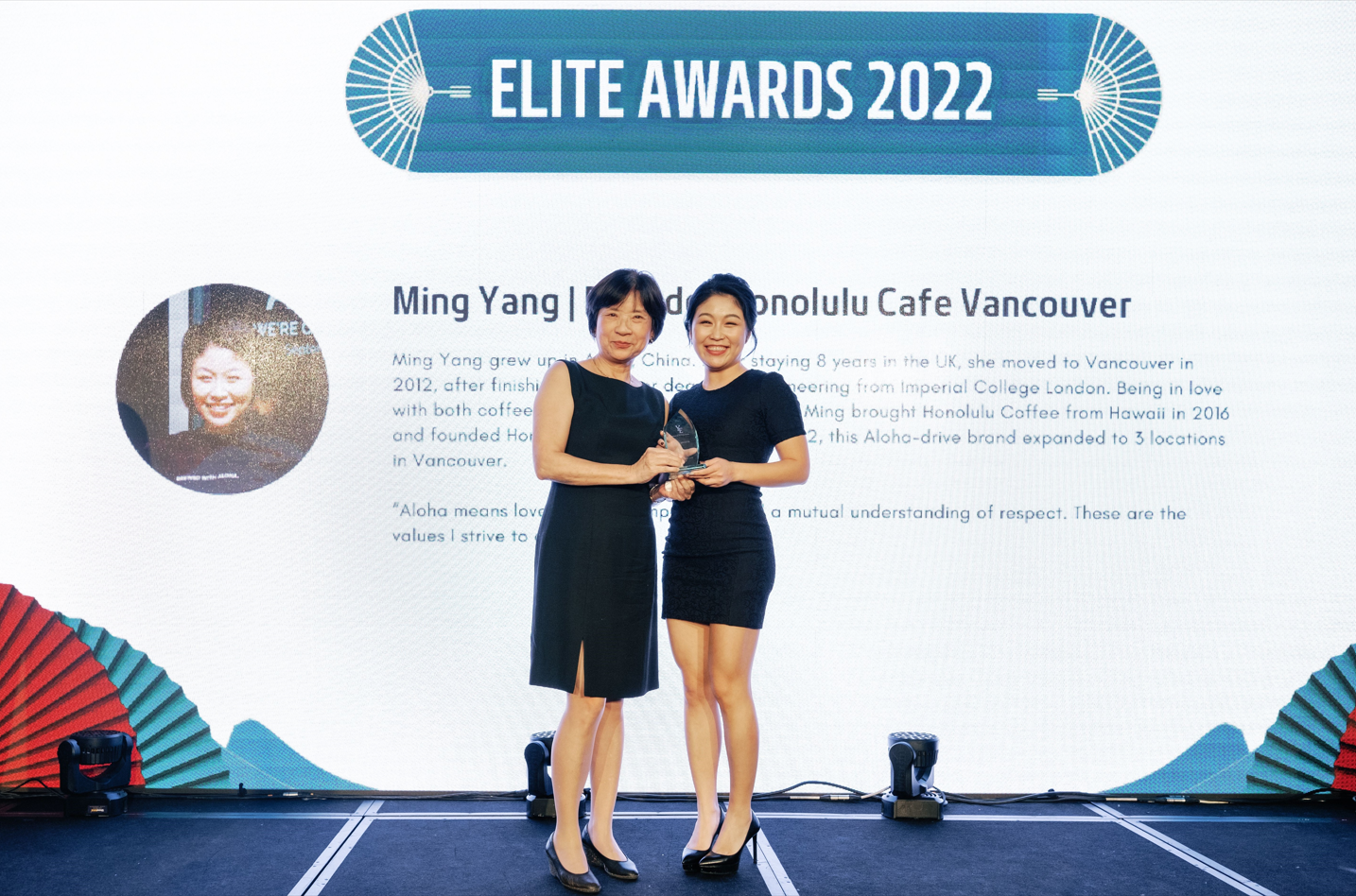 Ming Yang grew up in Anhui, China. After living in the UK for 8 years, she moved to Vancouver in 2012, after completing her Master's degree in Engineering from Imperial College London. Being in love with both coffee and the island vibes in her life, Ming brought Honolulu Coffee from Hawaii in 2016 and founded Honolulu Coffee Vancouver. In 2022, this Aloha-drive brand expanded to 3 locations in Vancouver. "Aloha means love, peace, compassion, and a mutual understanding of respect. These are the values I strive to deliver".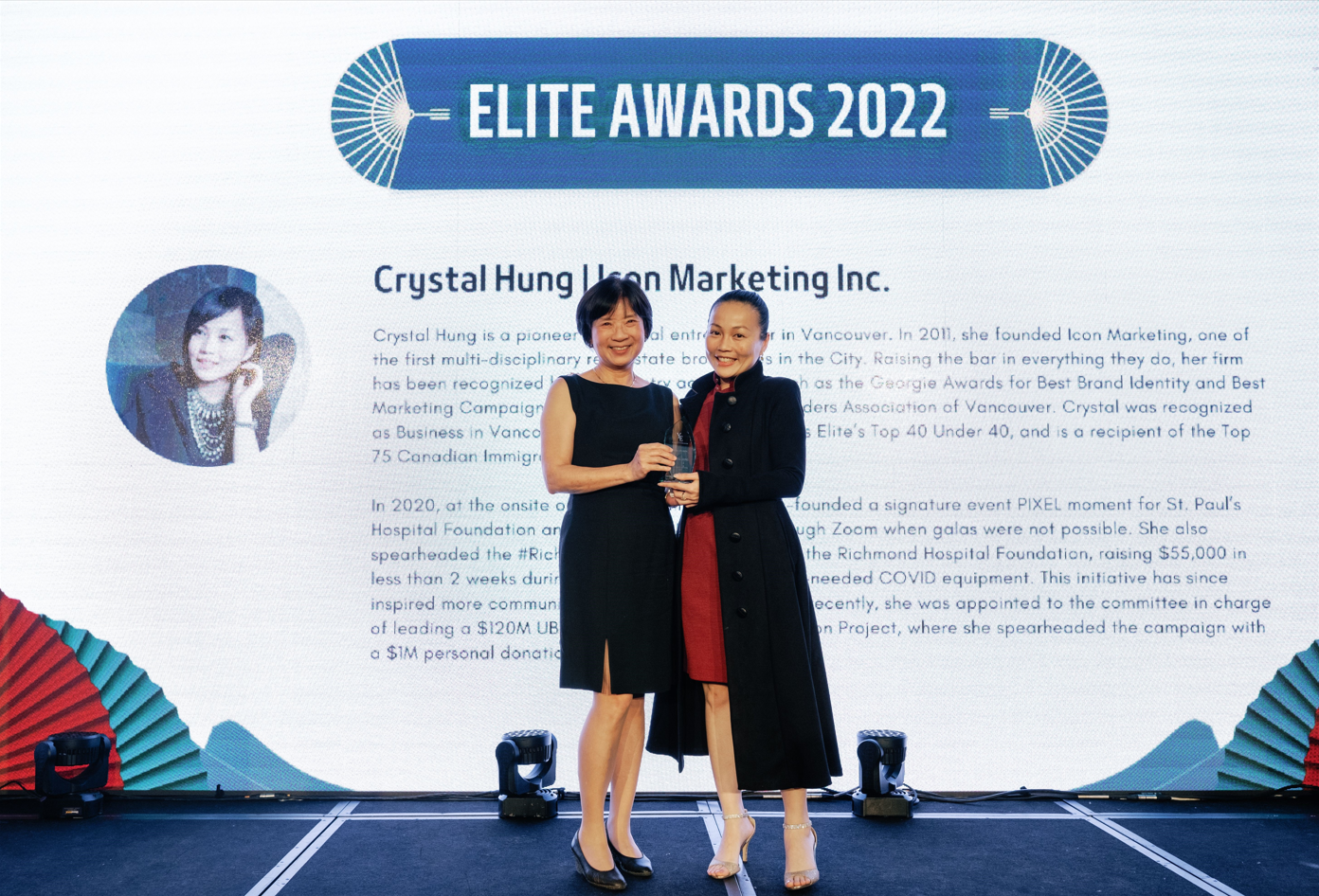 Crystal Hung is a pioneer and serial entrepreneur in Vancouver. In 2011, she founded Icon Marketing, one of the first multi-disciplinary real estate brokerages in the city. Raising the bar in everything they do, her firm has been recognized by top industry accolades, such as the Georgie Awards for Best Brand Identity and Best Marketing Campaign of The Year from the Homebuilders Association of Vancouver. Crystal was recognized as Business in Vancouver's Top 40 Under 40, Business Elite's Top 40 Under 40, and is a recipient of the Top 75 Canadian Immigrant Award.
Congratulations Ming Yang and Crystal Hung!