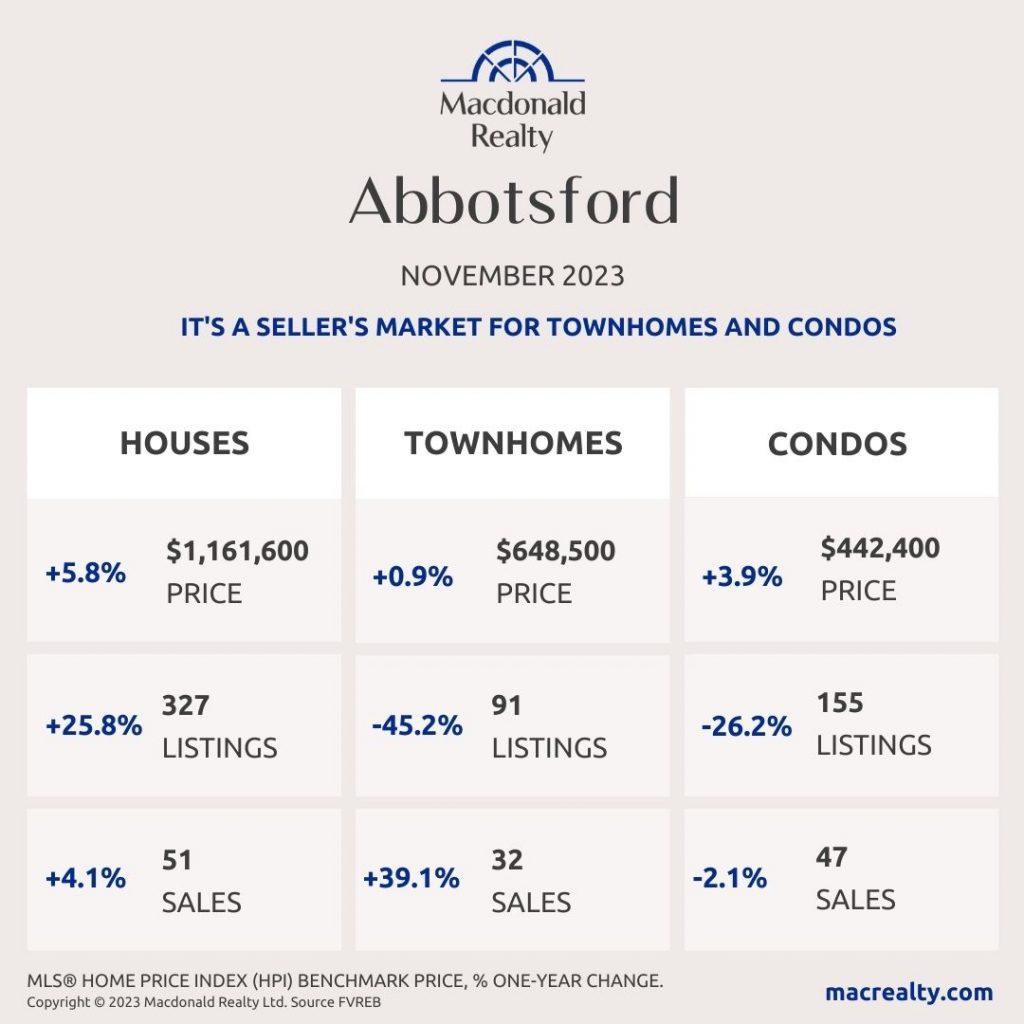 The Fraser Valley real estate market continues to cool heading into the holiday season as buyers and sellers maintain the holding pattern seen over the latter half of this year.
The Fraser Valley Real Estate Board recorded 891 transactions on its Multiple Listing Service® (MLS®) in November, a drop of 8 per cent from the previous month, representing the 9th slowest November in a decade.
At 2,030 new listings also fell again, decreasing by 20 per cent from October and by 43 per cent since peaking in May at 3,533.
"As we head into the holiday season, buyers and sellers are busy with other priorities and will most likely continue to wait on the sidelines," said Narinder Bains, Chair of the Fraser Valley Real Estate Board. "We anticipate this holding pattern, defined by slow sales and declining new listings, will continue through the winter months until we see some downward movement in interest rates."
Active listings in November were 6,254, down by 5 per cent over last month and up by 17 per cent over November 2022. The sales-to-active listings ratio was 14 per cent, creating balanced conditions in the overall market. Detached houses are in balanced market territory at 12 per cent, while both townhomes and apartments remain in seller's market territory. The market is considered balanced when the ratio is between 12 per cent and 20 per cent.
"With seasonality and high interest rates continuing to dampen sales activity, we expect to see sales slow further into early 2024," said FVREB CEO Baldev Gill. "However, even a slow market can present opportunities, and buyers would be well-advised to work with a knowledgeable, professional REALTOR® who can provide expert advice and guidance."
Find all the infographics related to the November Market Statistics by visiting the Facebook Album.
Abbotsford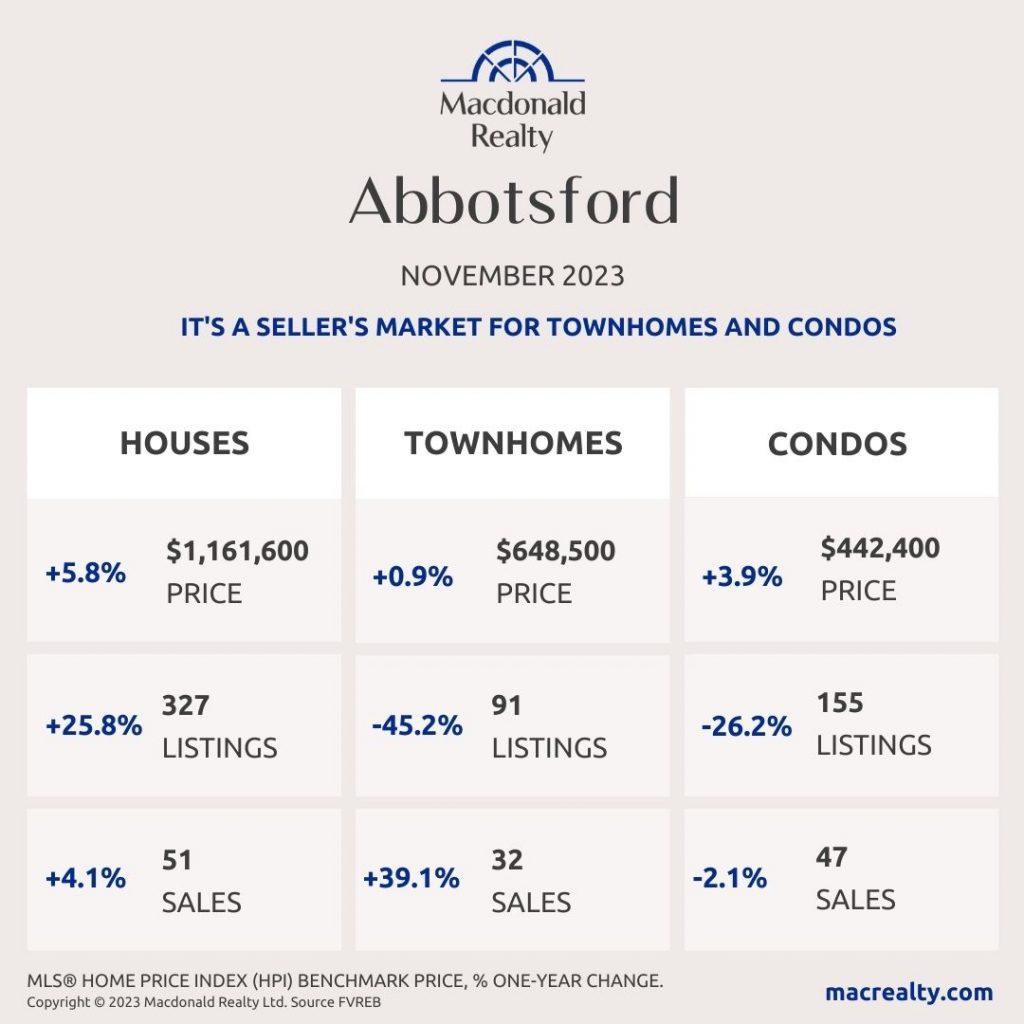 Cloverdale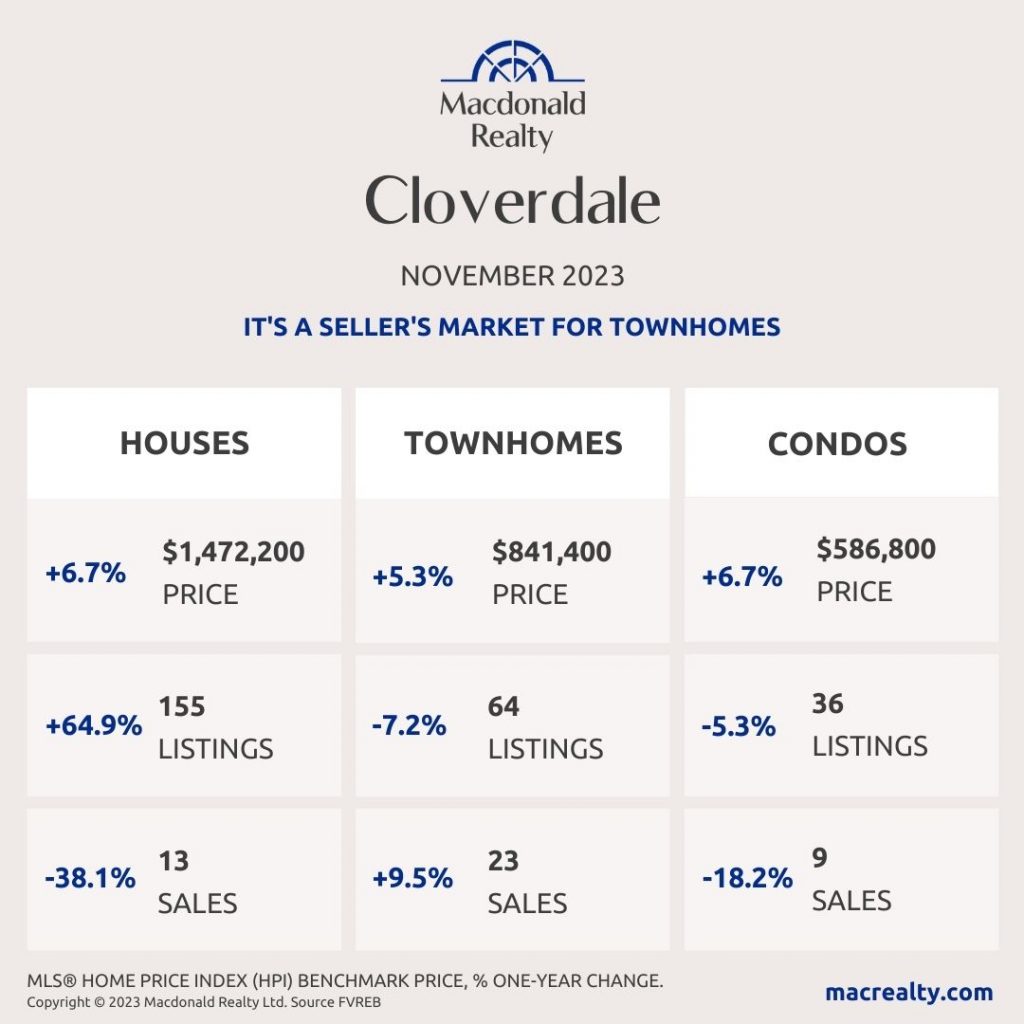 Langley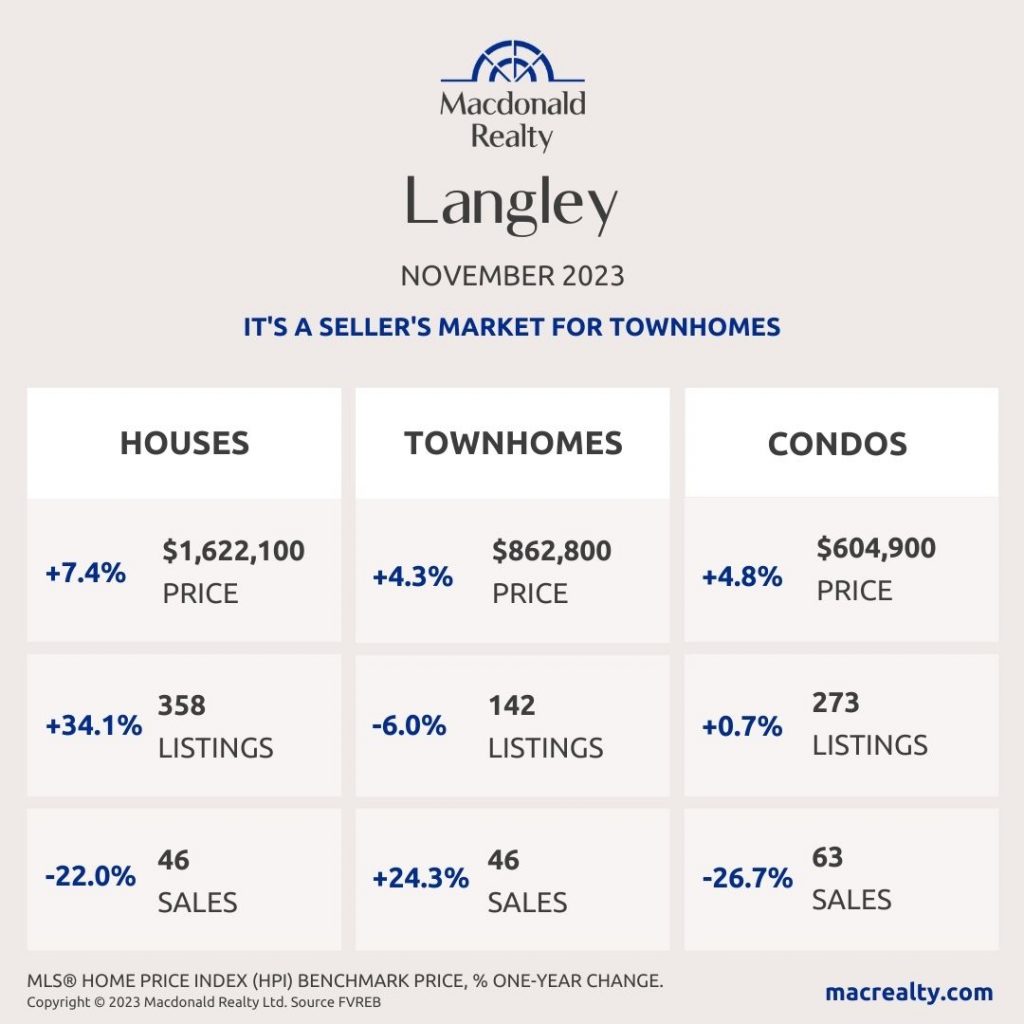 Mission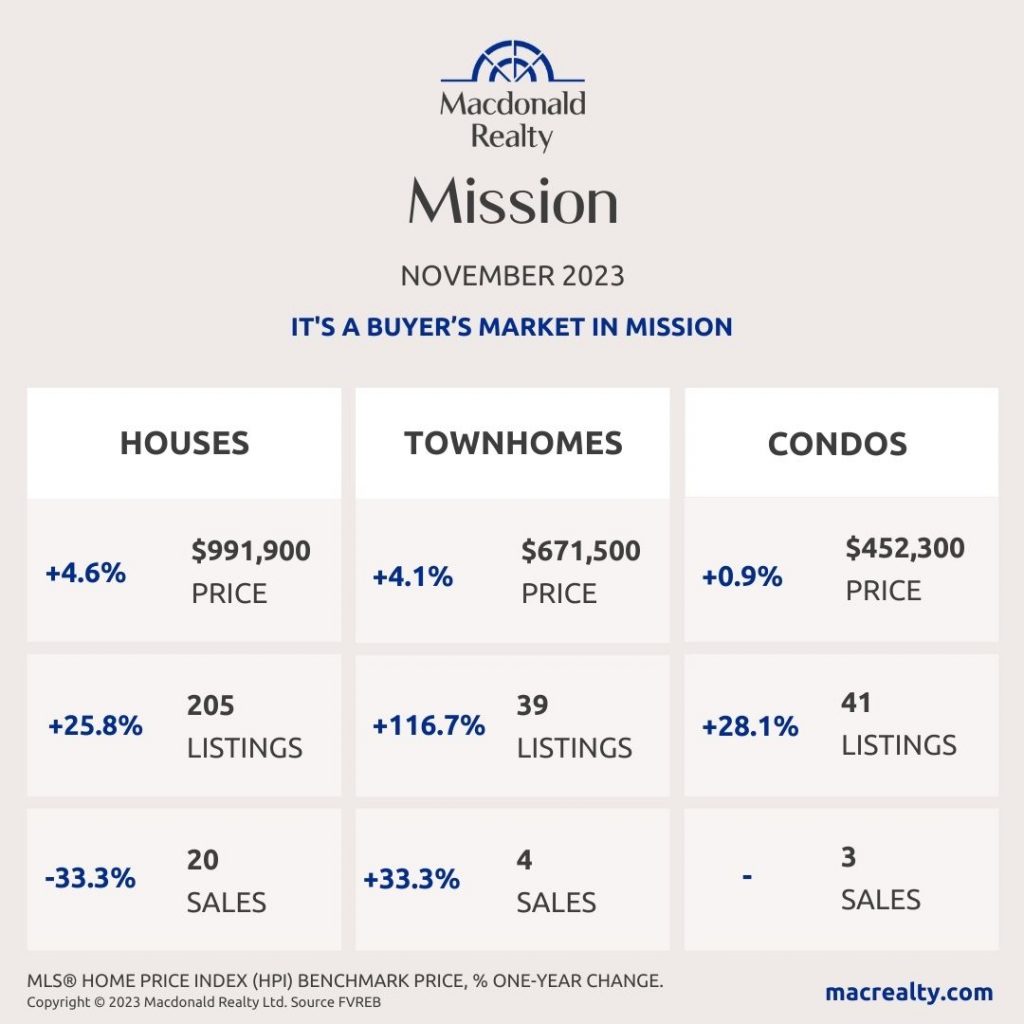 North Delta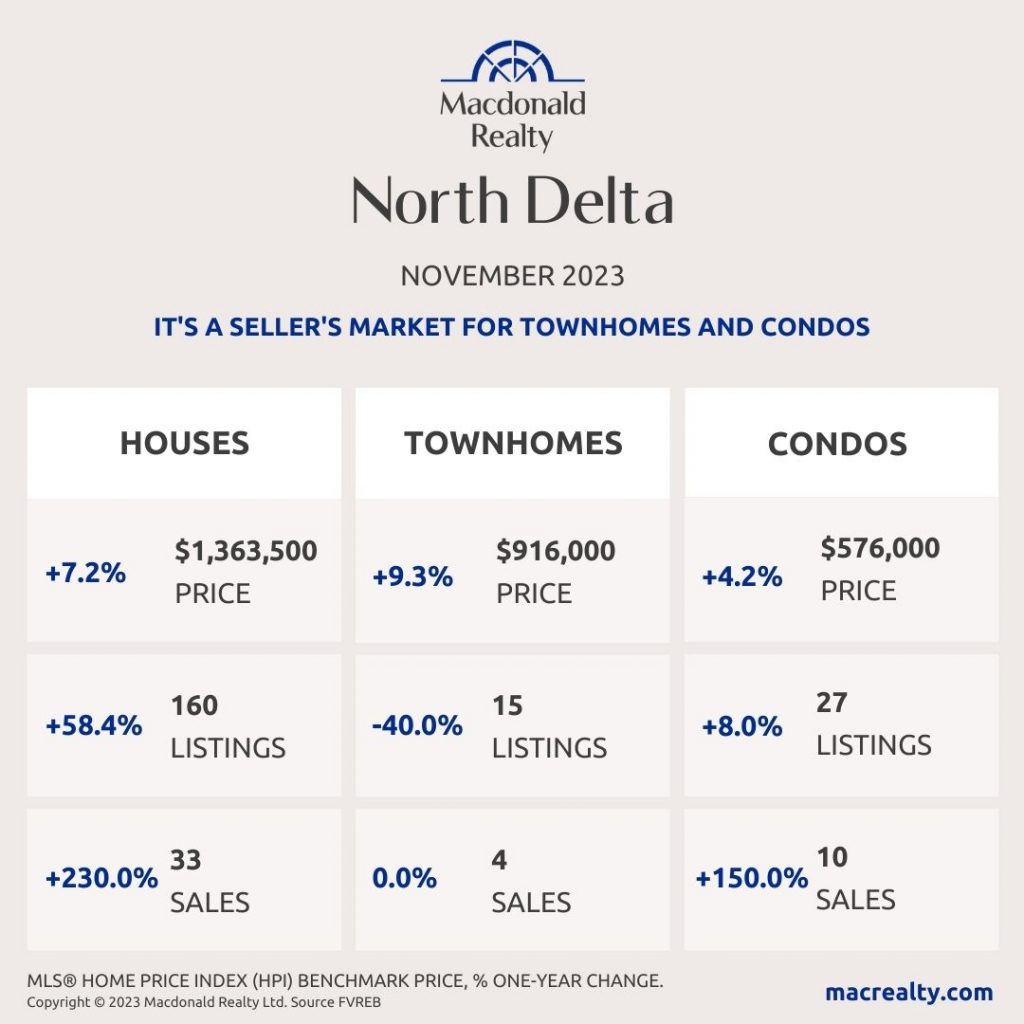 North Surrey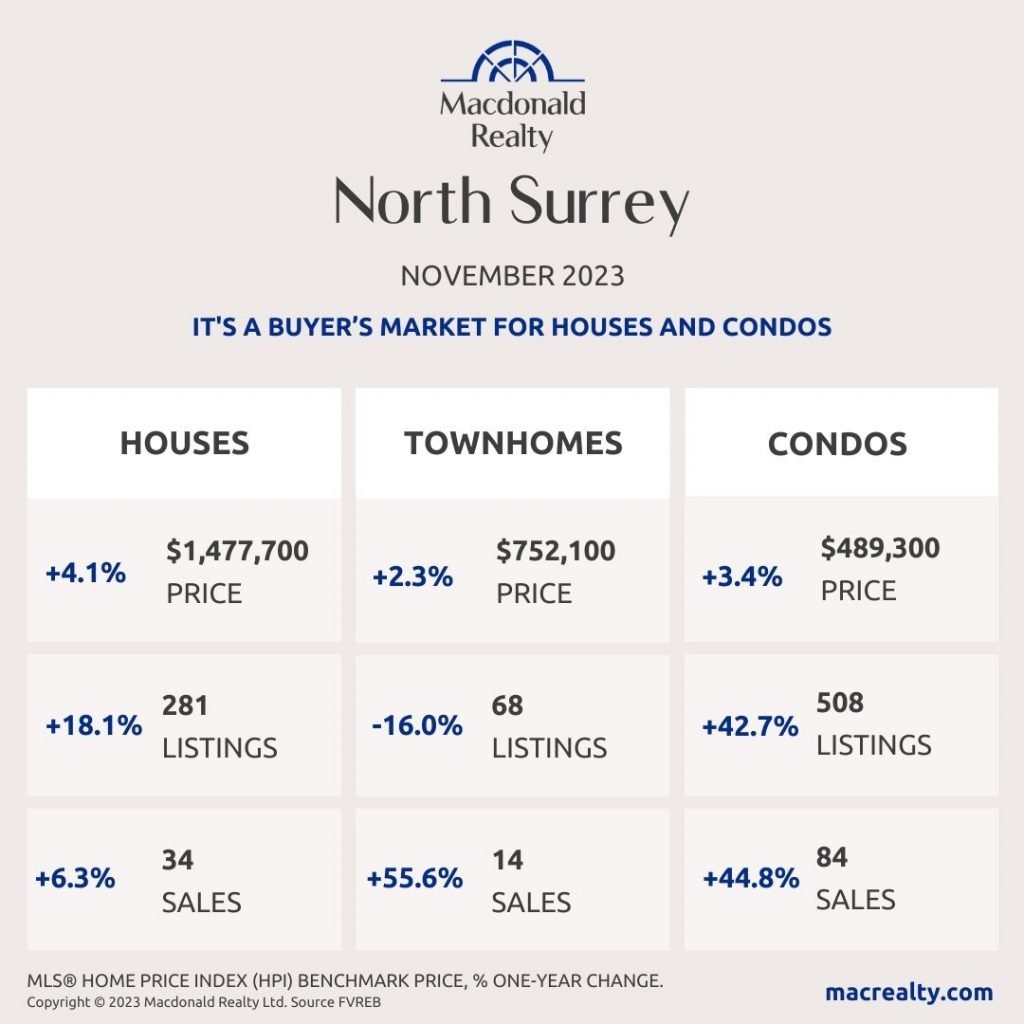 Surrey Central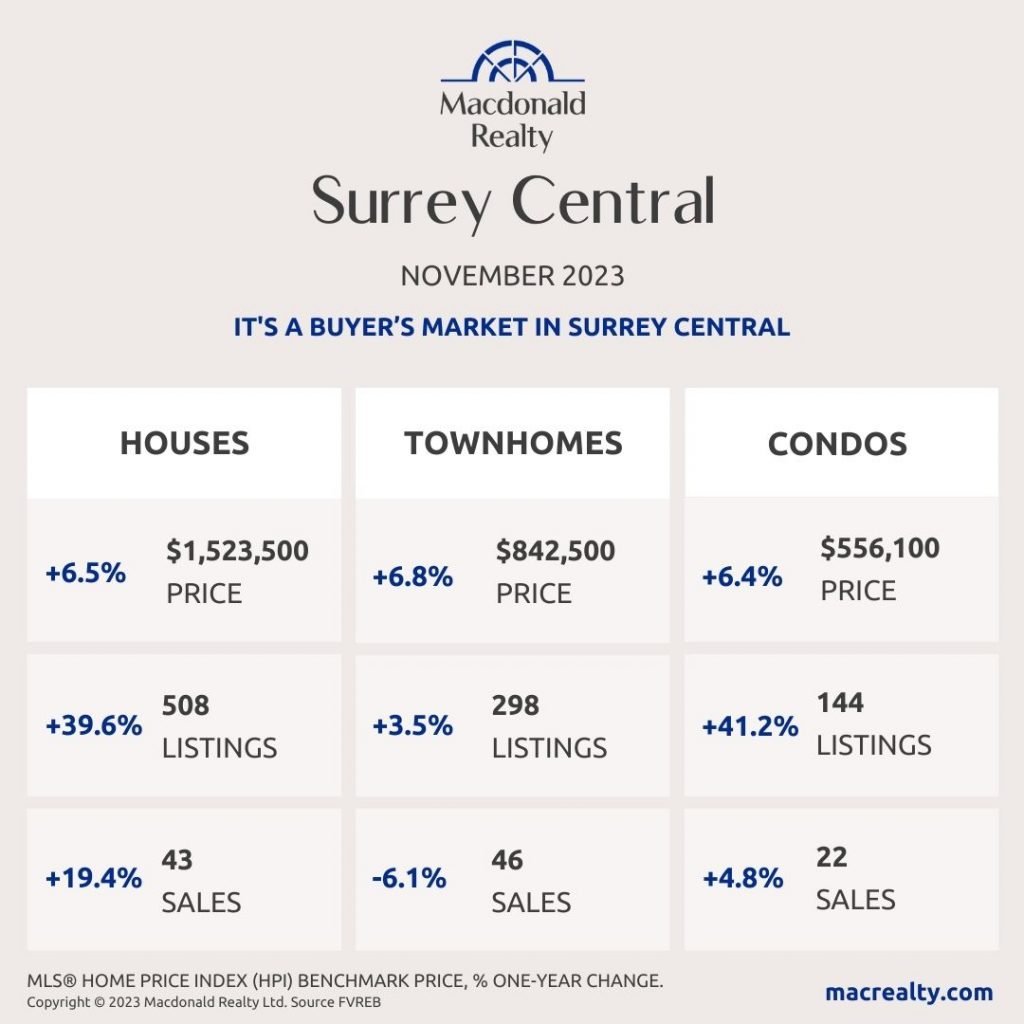 White Rock / South Surrey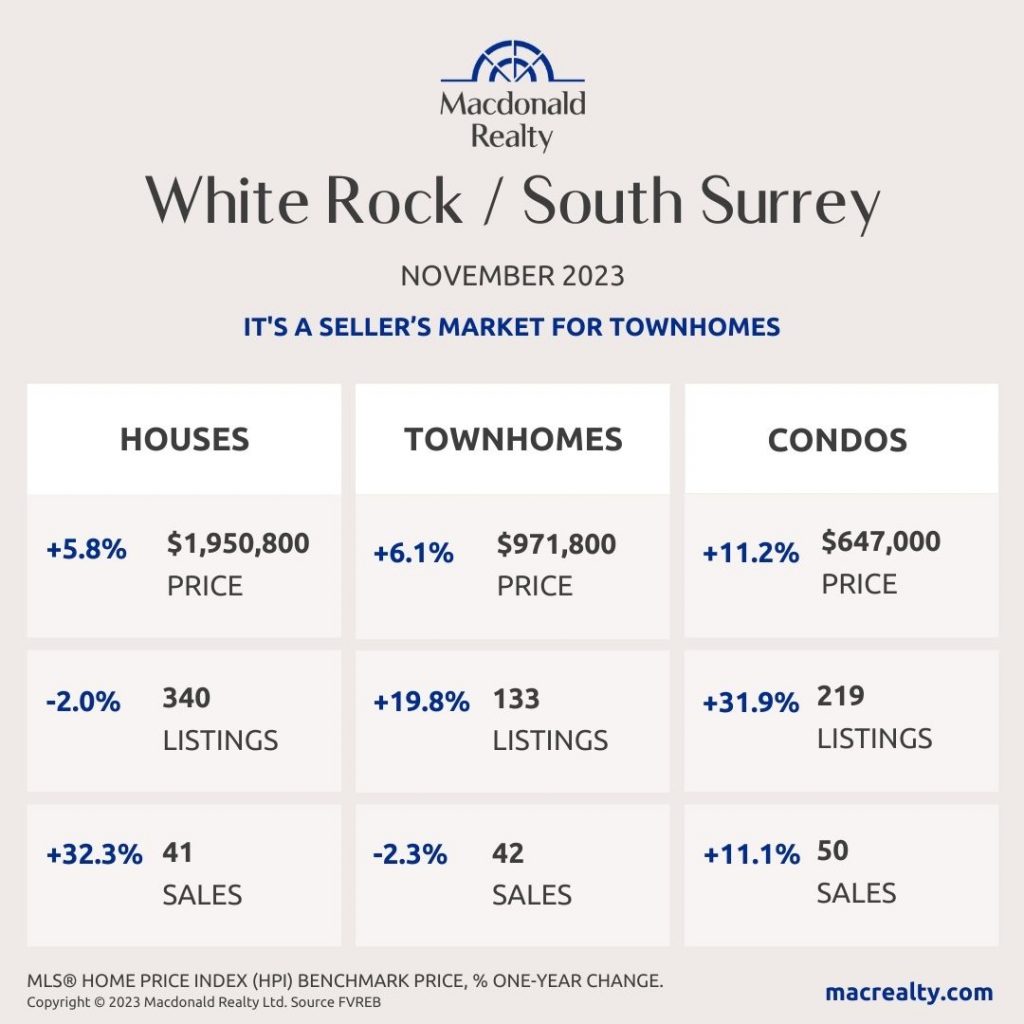 Looking for more information about the real estate market in specific neighbourhoods in Surrey, Langley and Fraser Valley? 
Macdonald Realty has offices in North Delta, White Rock/South Surrey, and Langley.  Please email macrealty@macrealty.com or call 1-877-278-3888 to be matched with a REALTOR® working in your area.
MLS® Home Price Index (HPI) Benchmark Price
Average and median home prices are often misinterpreted, are affected by change in the mix of homes sold, and can swing dramatically from month to month (based on the types and prices of properties that sold in a given month). The MLS® HPI overcomes these shortcomings and uses the concept of a benchmark home, a notional home with common attributes of typical homes in a defined area. Visit www.housepriceindex.ca for more information.
This blog post is based on market data provided by the Fraser Valley Real Estate Board (FVREB) www.fvreb.bc.ca