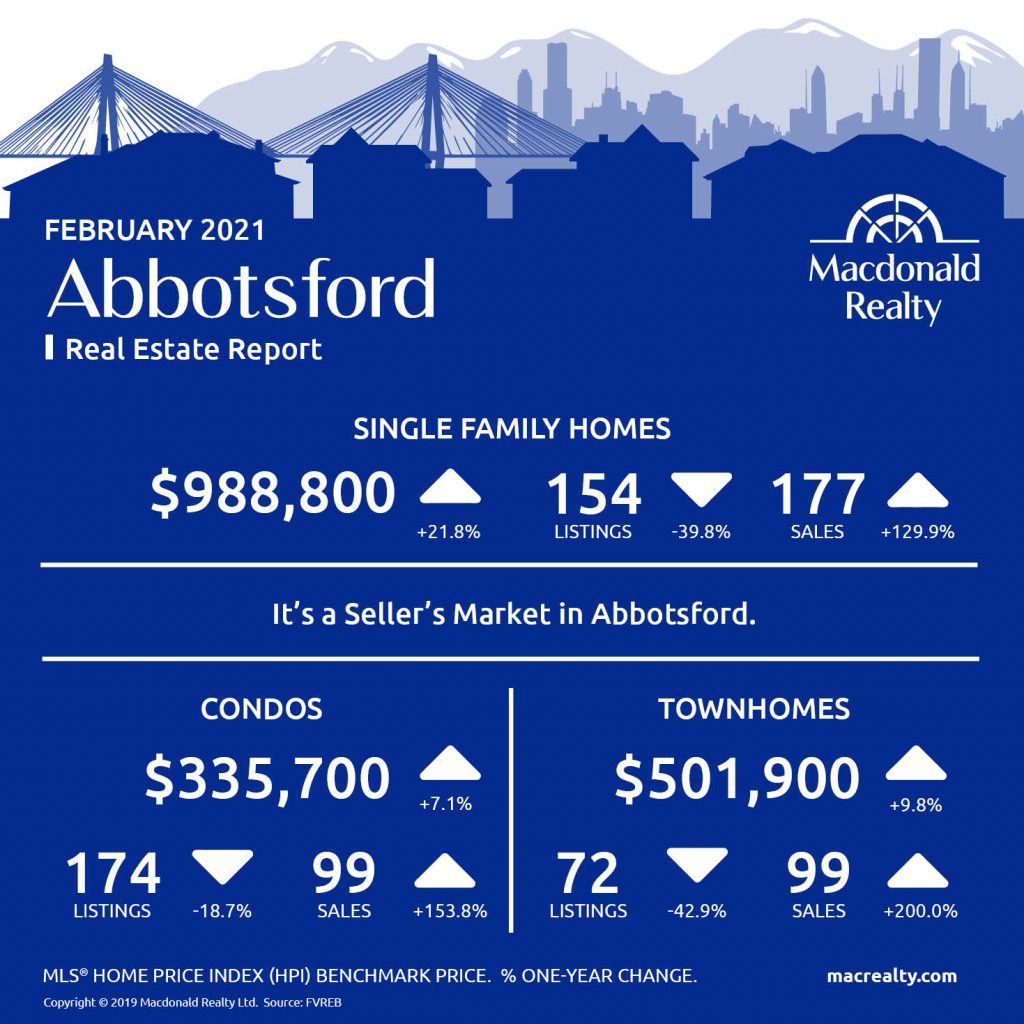 According to the Fraser Valley Real Estate Board for the sixth consecutive month, Fraser Valley's real estate market experienced property sales at
levels are never seen before in the 100‐year history of the Fraser Valley Real Estate Board (FVREB).
As released by the FVREB "In February, the FVREB processed a total of 2,815 sales on its Multiple Listing Service® (MLS®), an increase of 108 per cent compared to February 2020 and 64 per cent more than were processed in January 2021. To provide a historical perspective, sales in February were 88 per cent above the 10‐year average for that month; and 18 per cent higher than the previous record of 2,387 sales in February 2016."
Chris Shields, President of the Board said of this month's record numbers, "This is new territory for us. We have never seen such consistent and persistent demand for housing in the Fraser Valley.
"What's fueling the demand is the combination of record‐low interest rates and the response to the pandemic. It's not something that could have been predicted and it has created a very complex market for buyers that requires the knowledge and expertise of a professional. For family‐sized homes, prices climbed 3 to 5 per cent in February alone and sold on average in three weeks. We understand the stress and frustration with the market currently and we're here to help guide and protect home buyers."
Find all the infographics related to the May Market Statistics by visiting the Facebook Album.
Abbotsford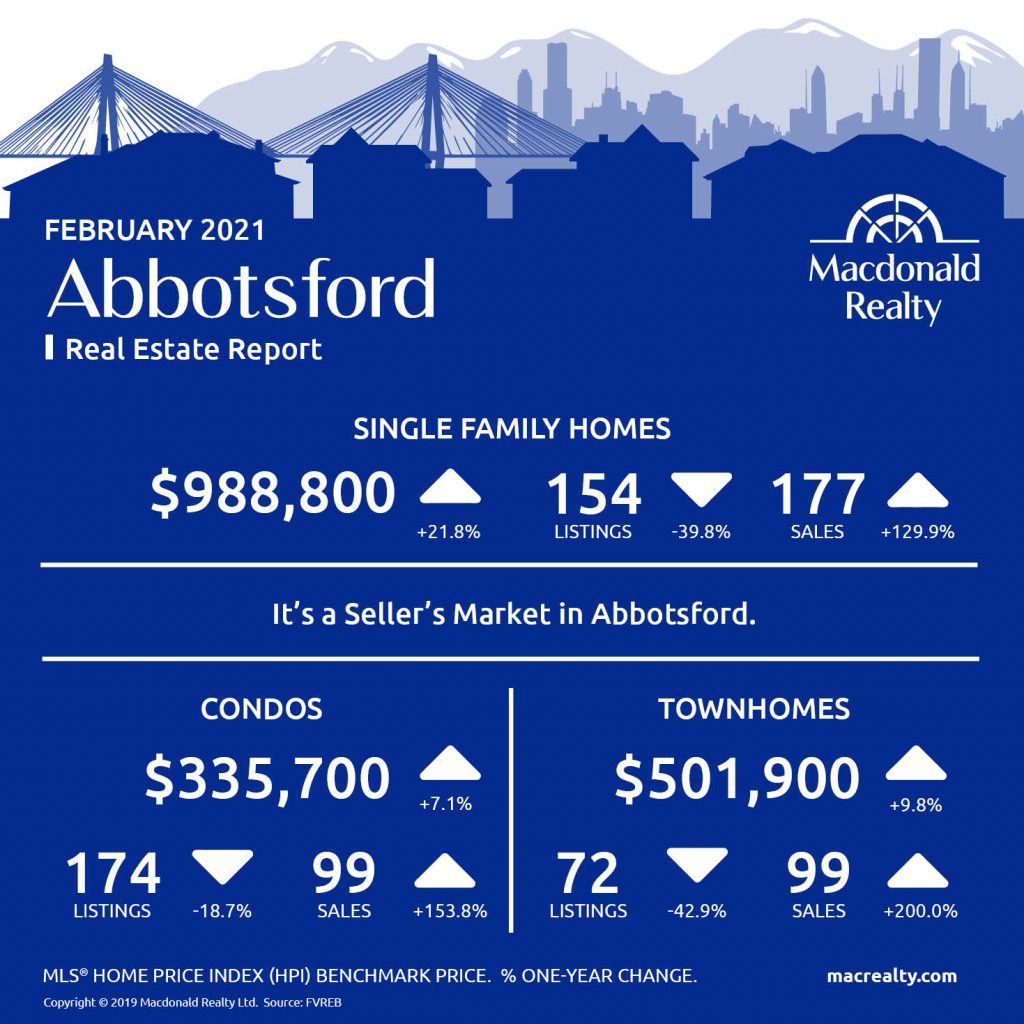 Cloverdale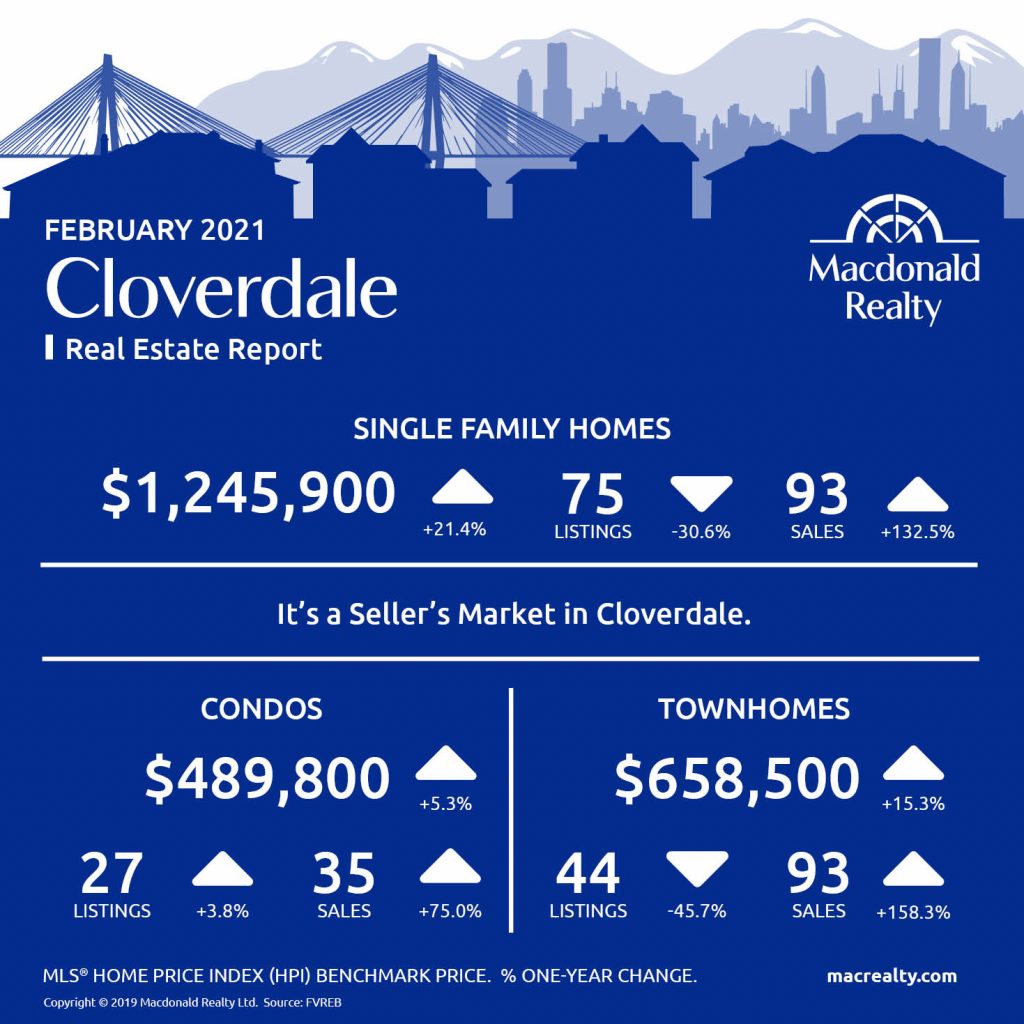 Langley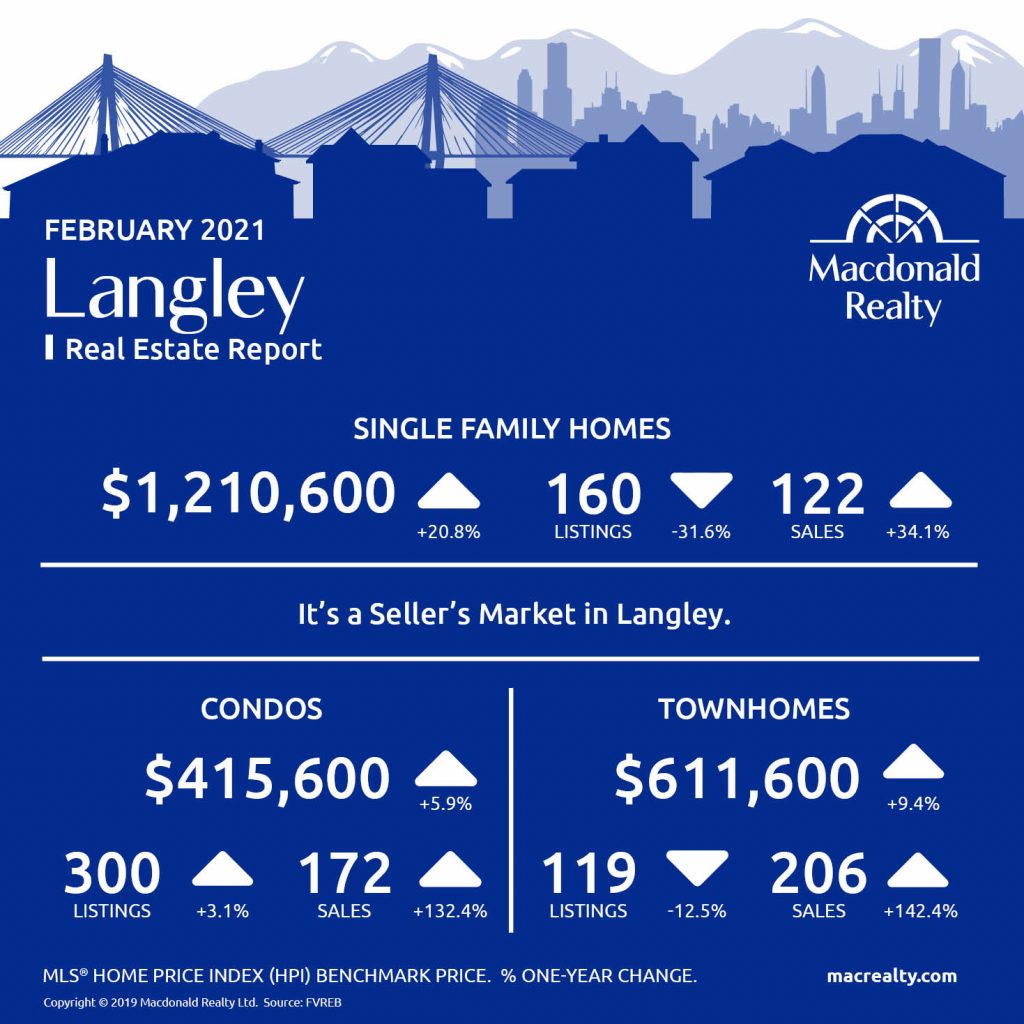 Mission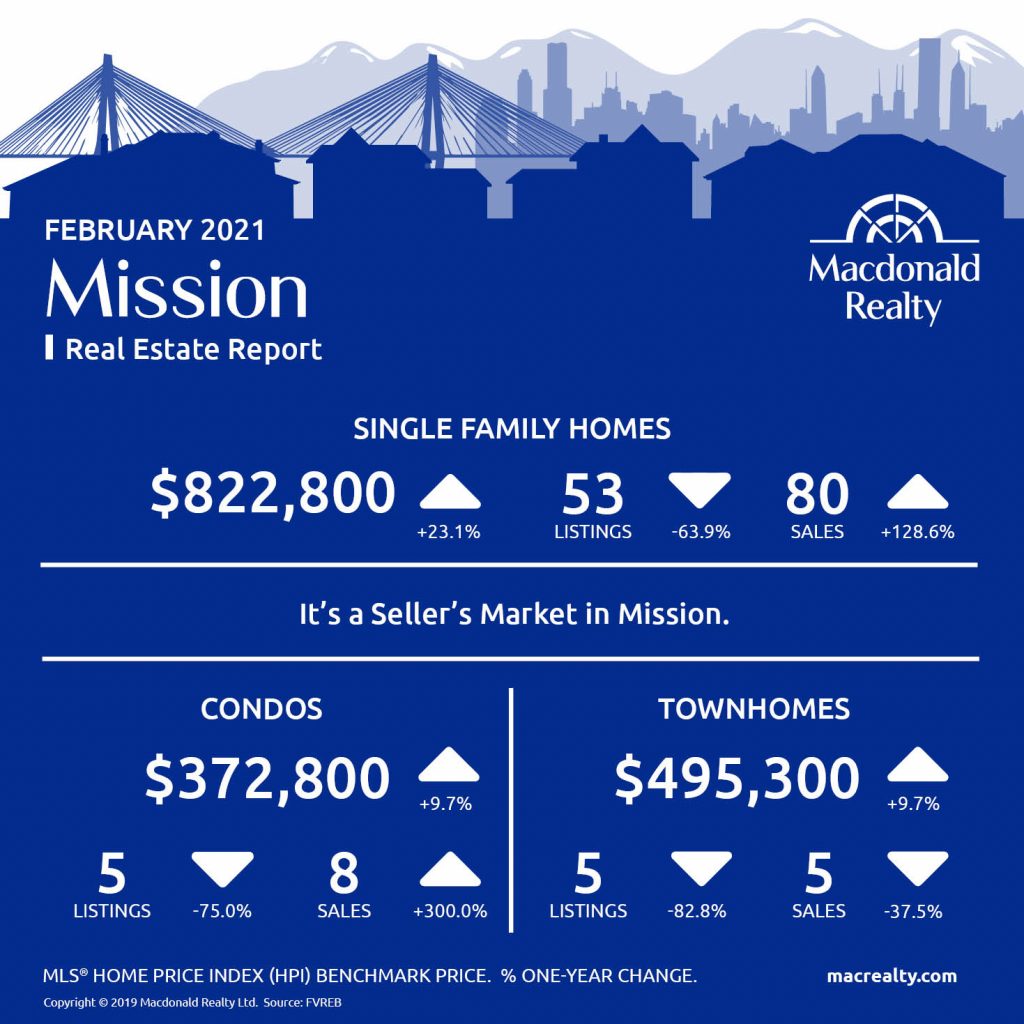 North Delta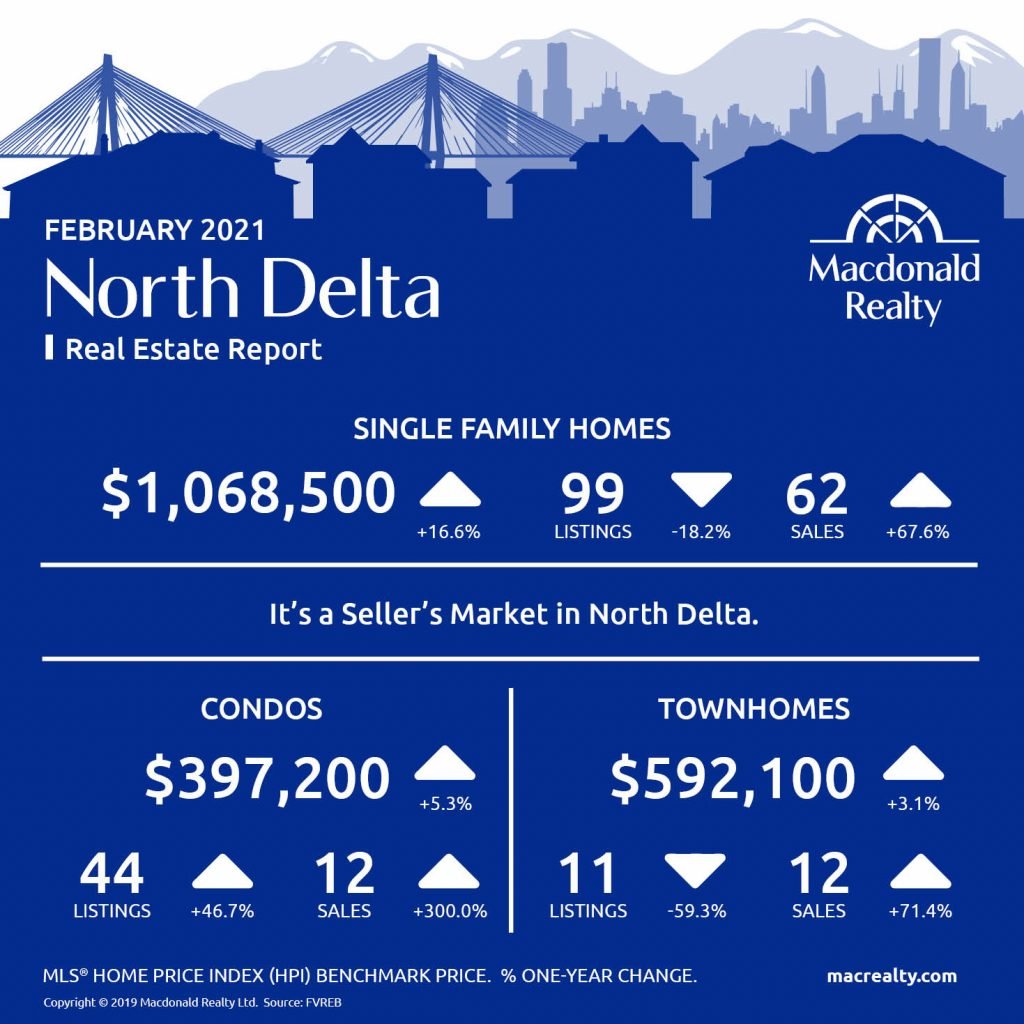 North Surrey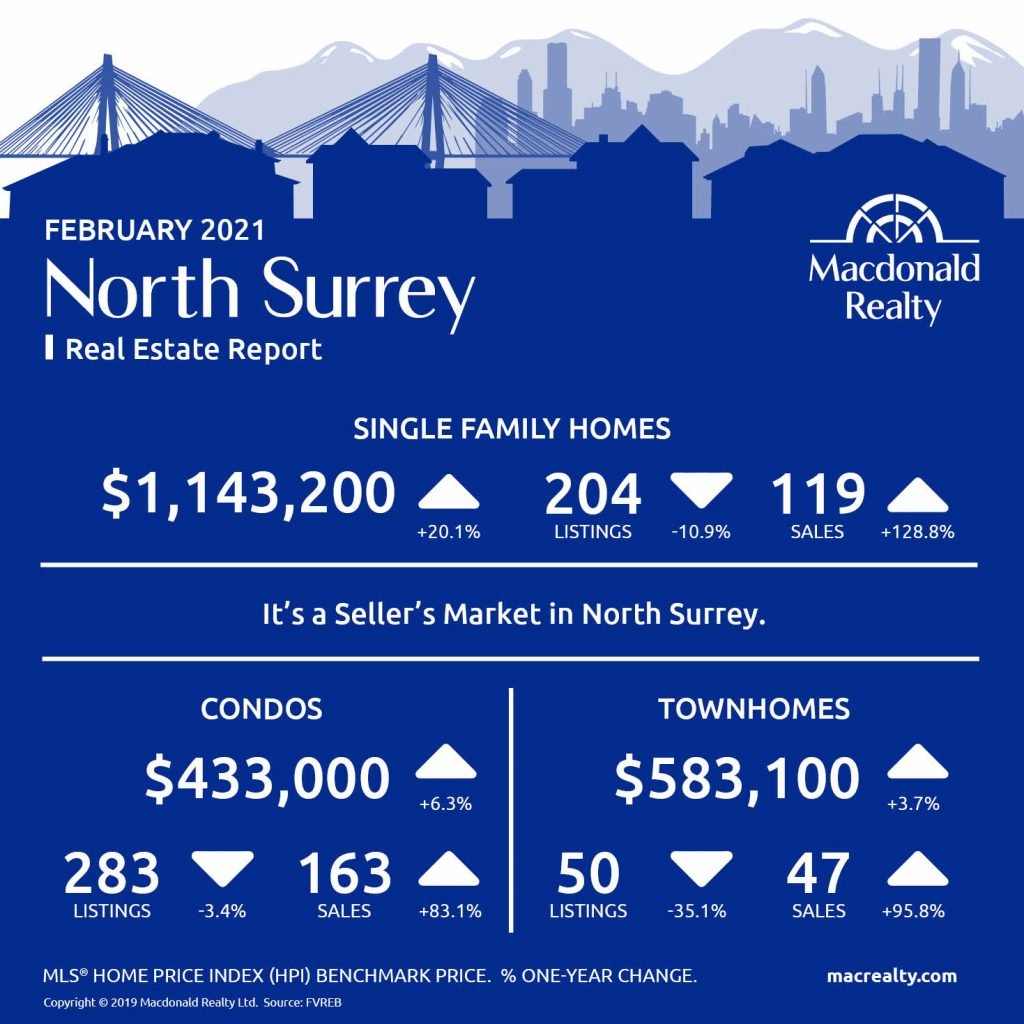 Surrey Central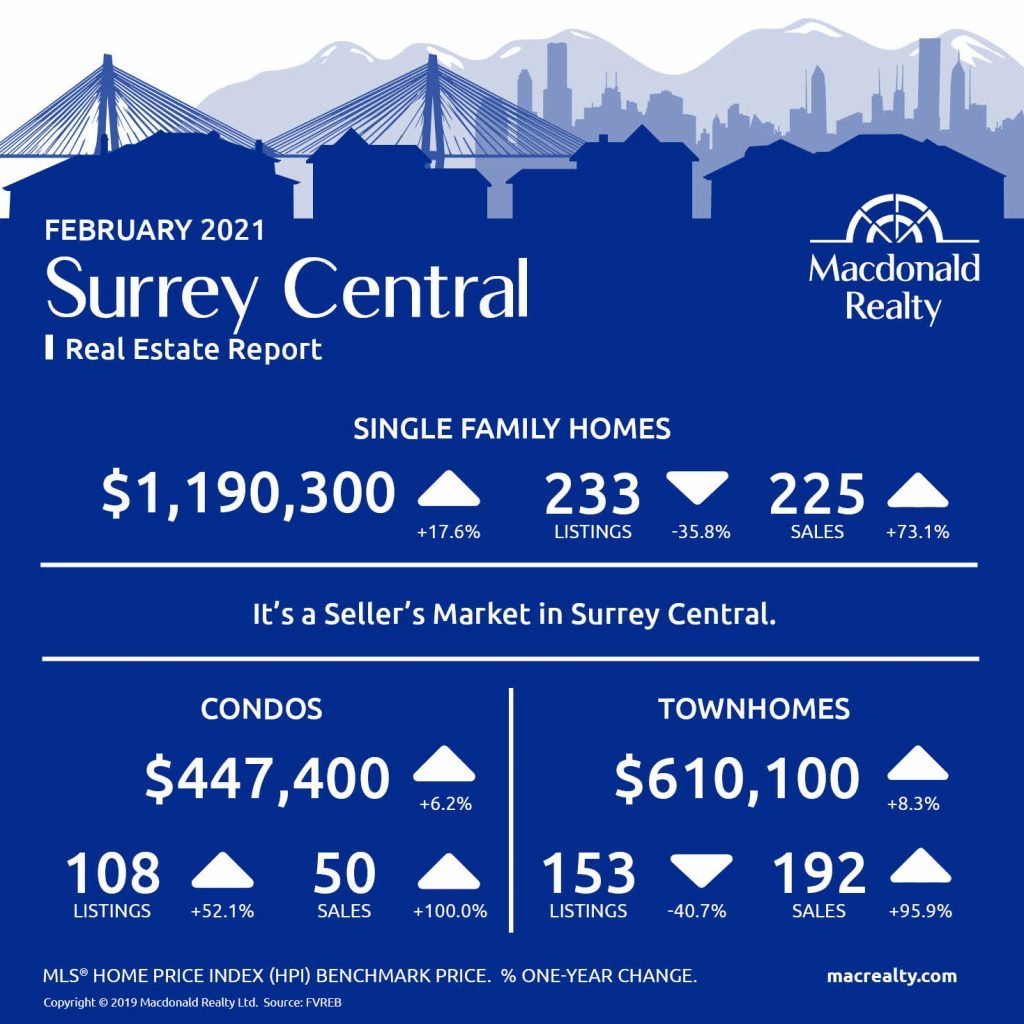 White Rock / South Surrey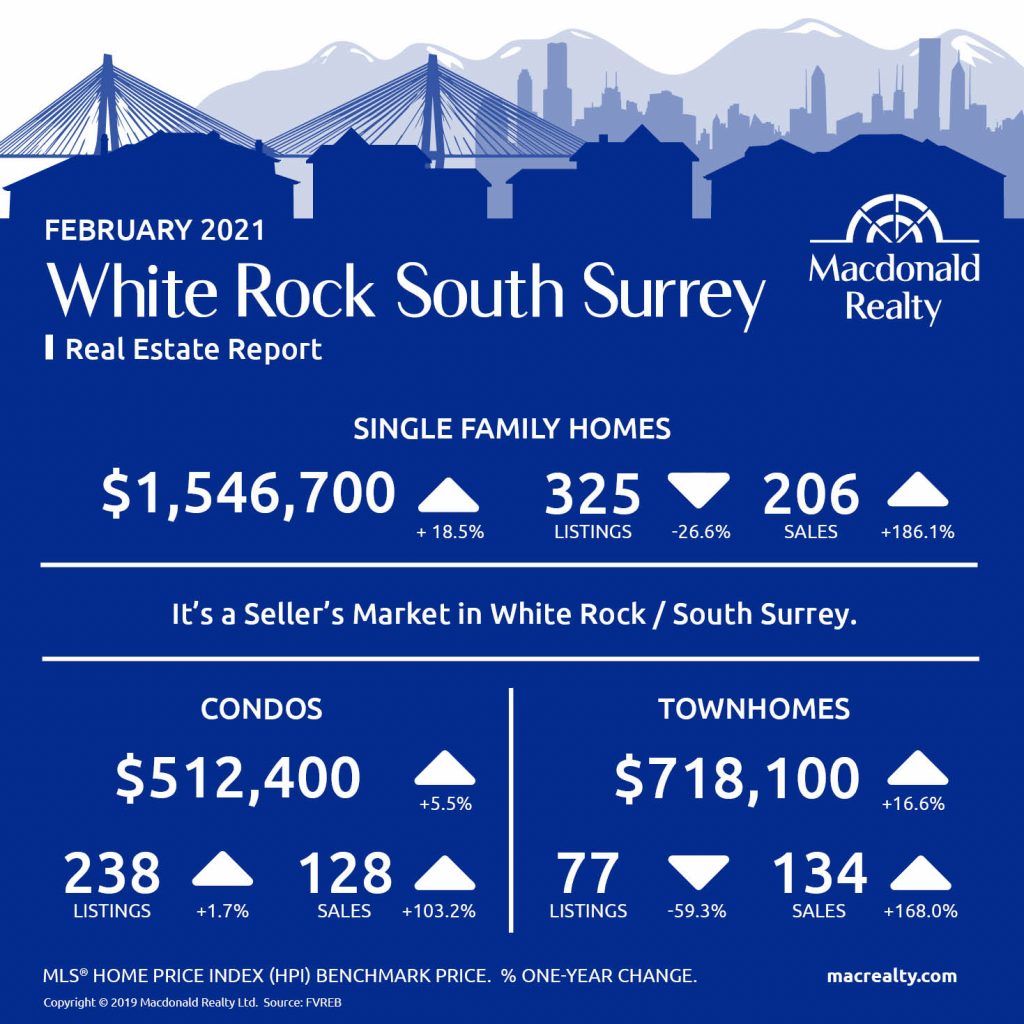 Looking for more information about the real estate market in specific neighbourhoods in Surrey, Langley and Fraser Valley? 
Macdonald Realty has offices in North Delta, White Rock/South Surrey, and Langley.  Please email macrealty@macrealty.com or call 1-877-278-3888 to be matched with a REALTOR® working in your area.
MLS® Home Price Index (HPI) Benchmark Price
Average and median home prices are often misinterpreted, are affected by change in the mix of homes sold, and can swing dramatically from month to month (based on the types and prices of properties that sold in a given month). The MLS® HPI overcomes these shortcomings and uses the concept of a benchmark home, a notional home with common attributes of typical homes in a defined area. Visit www.housepriceindex.ca for more information.
This blog post is based on market data provided by the Fraser Valley Real Estate Board (FVREB) www.fvreb.bc.ca