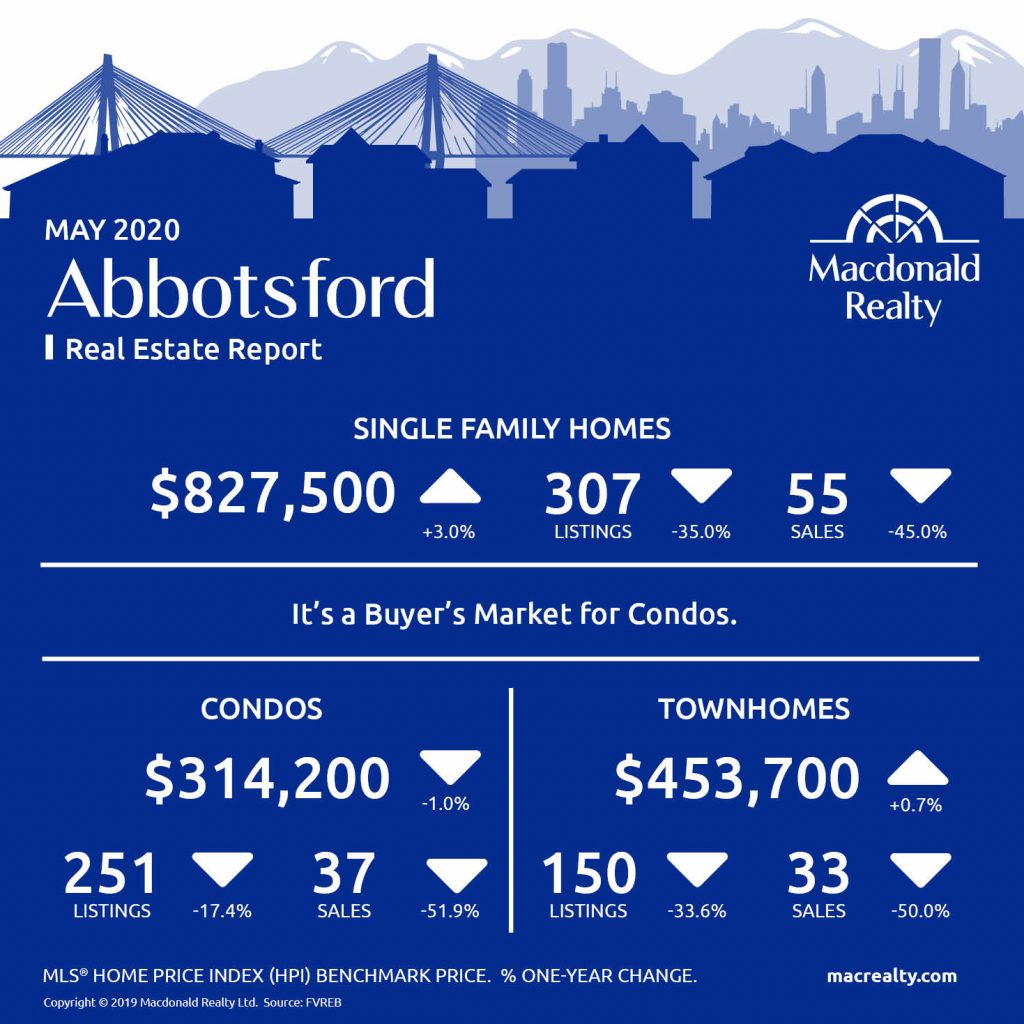 According to the Board, by the end of May, the Fraser Valley Real Estate Board (FVREB) processed a total of 805 sales on its Multiple Listing Service® (MLS®) in May, an increase of 17% compared to sales in April and a decrease of 47% compared to the 1,517 sales during May of last year.
Chris Shields, President of the Board, observes, "This is an encouraging sign. Real estate is an essential service and it's one of the most important economic drivers in BC's economy.

"Realtors and consumers deserve to be congratulated. It's not easy to adapt quickly to physical distancing, virtual tools and strict personal safety protocols and yet we're seeing more and more transactions happening daily as we all get more comfortable and confident with the new normal."
Based on the board report "The Fraser Valley Board received 2,207 new listings in May, a 56% increase compared to April's intake of 1,416 new listings and a 38% decrease compared to May of last year. May finished with 6,454 active listings, an increase of 8% compared to April's inventory and a decrease of 24% year-over-year."
In May, the average number of days to sell an apartment was 38; 36 for townhomes and 31 for single family detached.
Find all the infographics related to the May Market Statistics by visiting the Facebook Album.
Abbotsford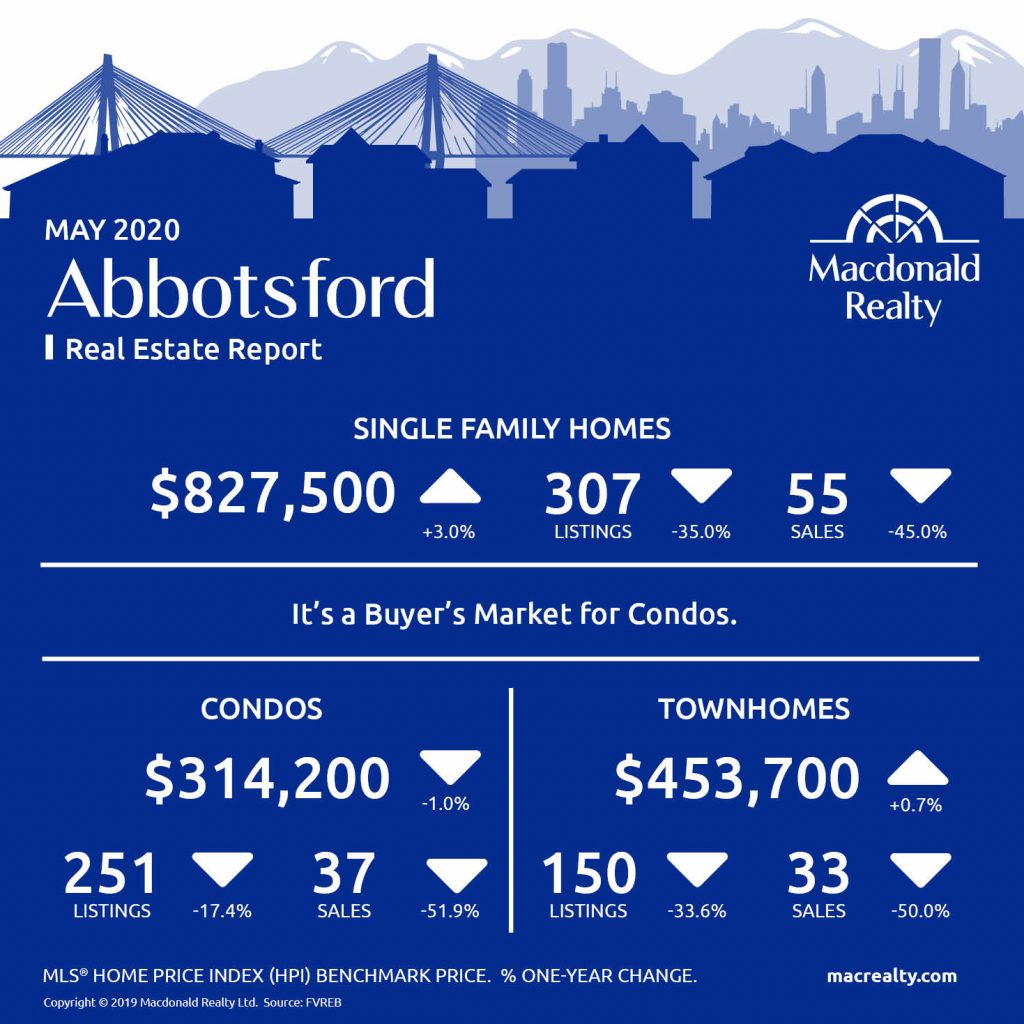 Cloverdale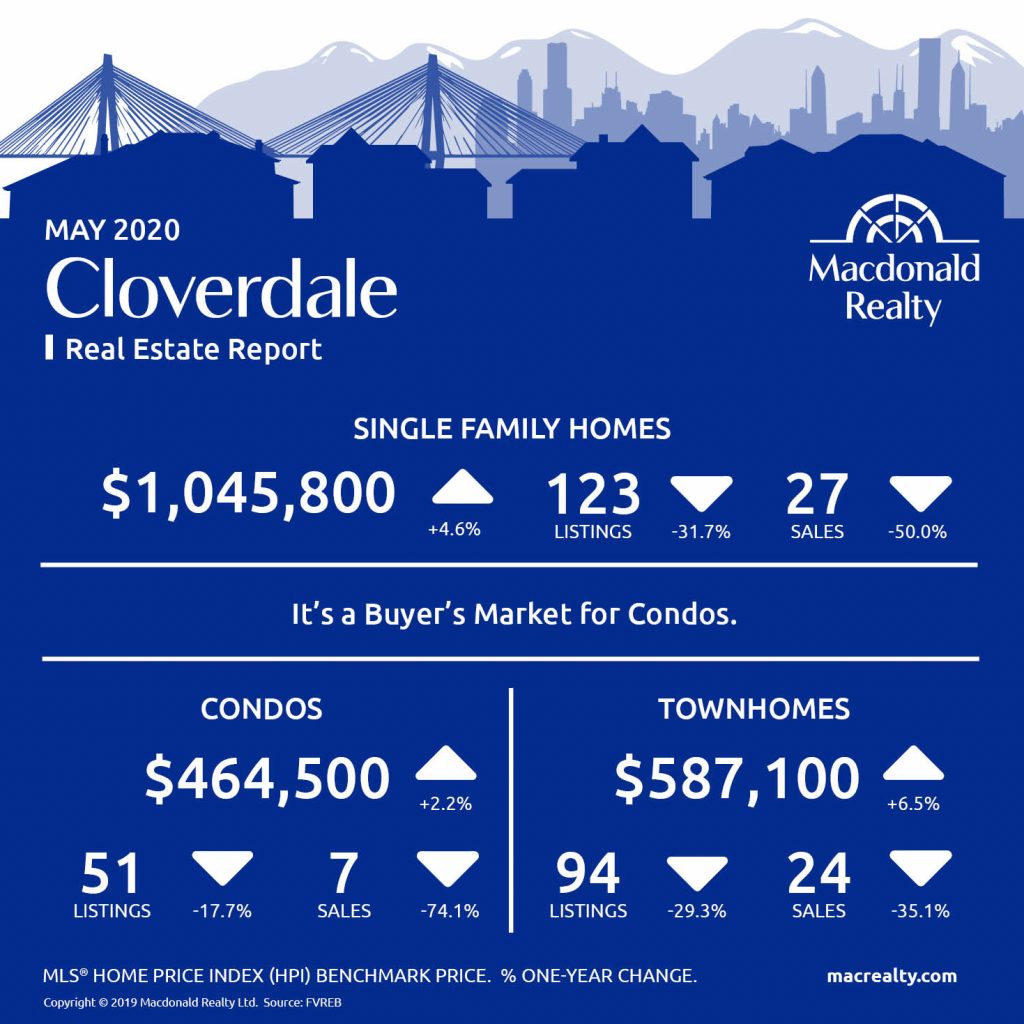 Langley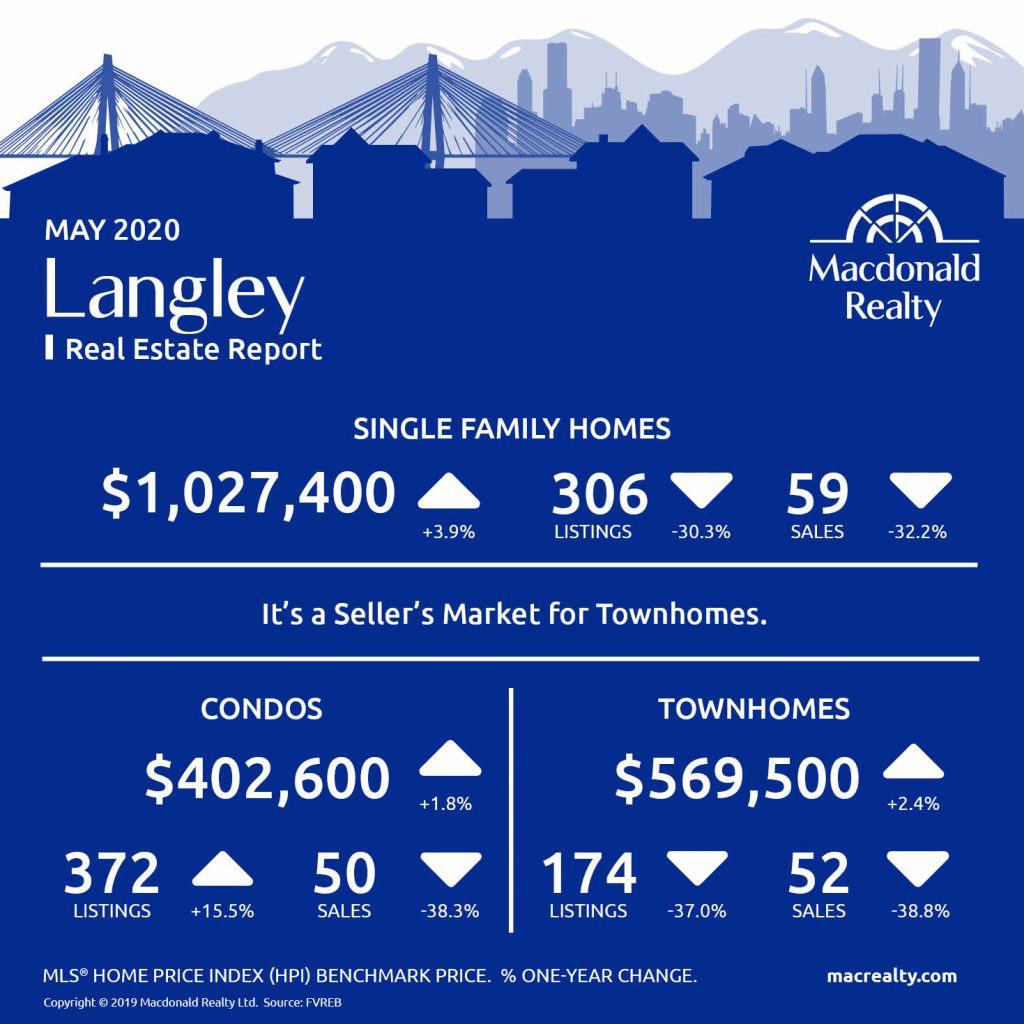 Mission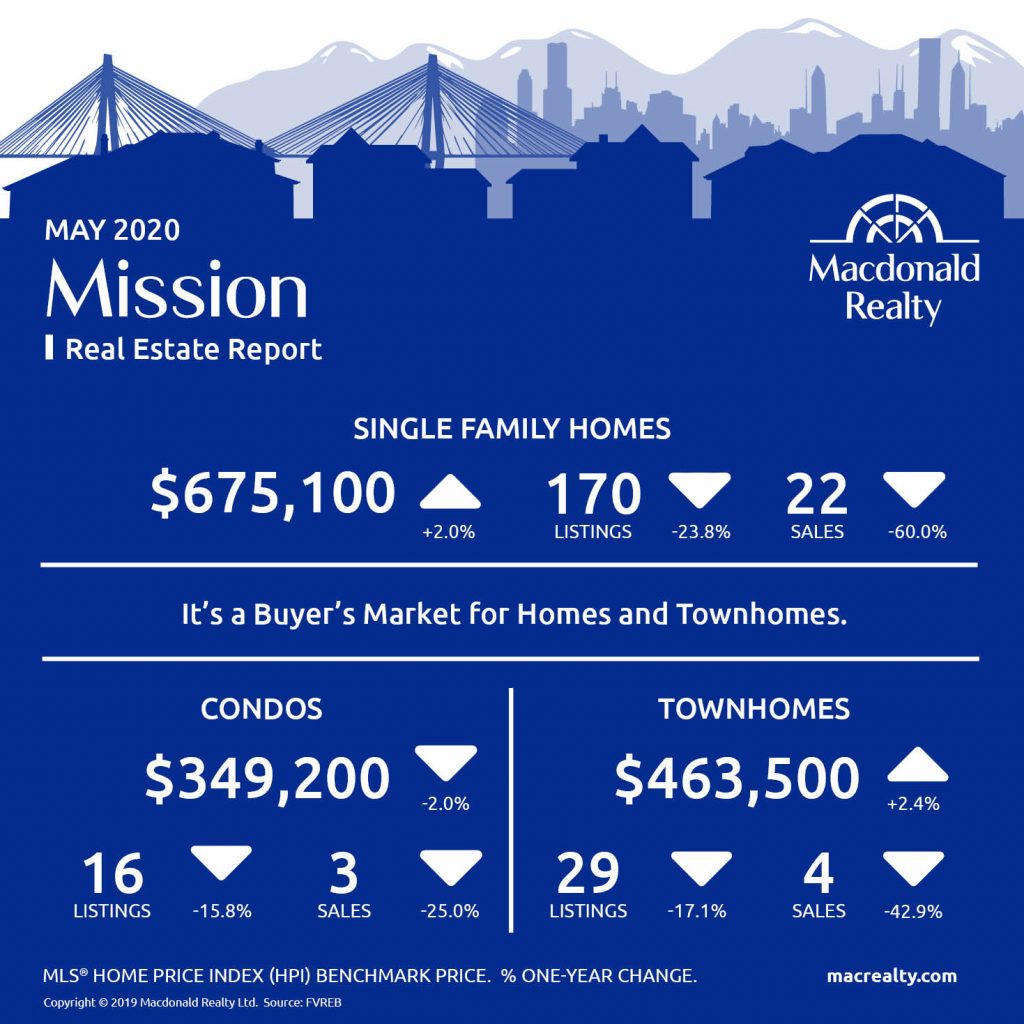 North Delta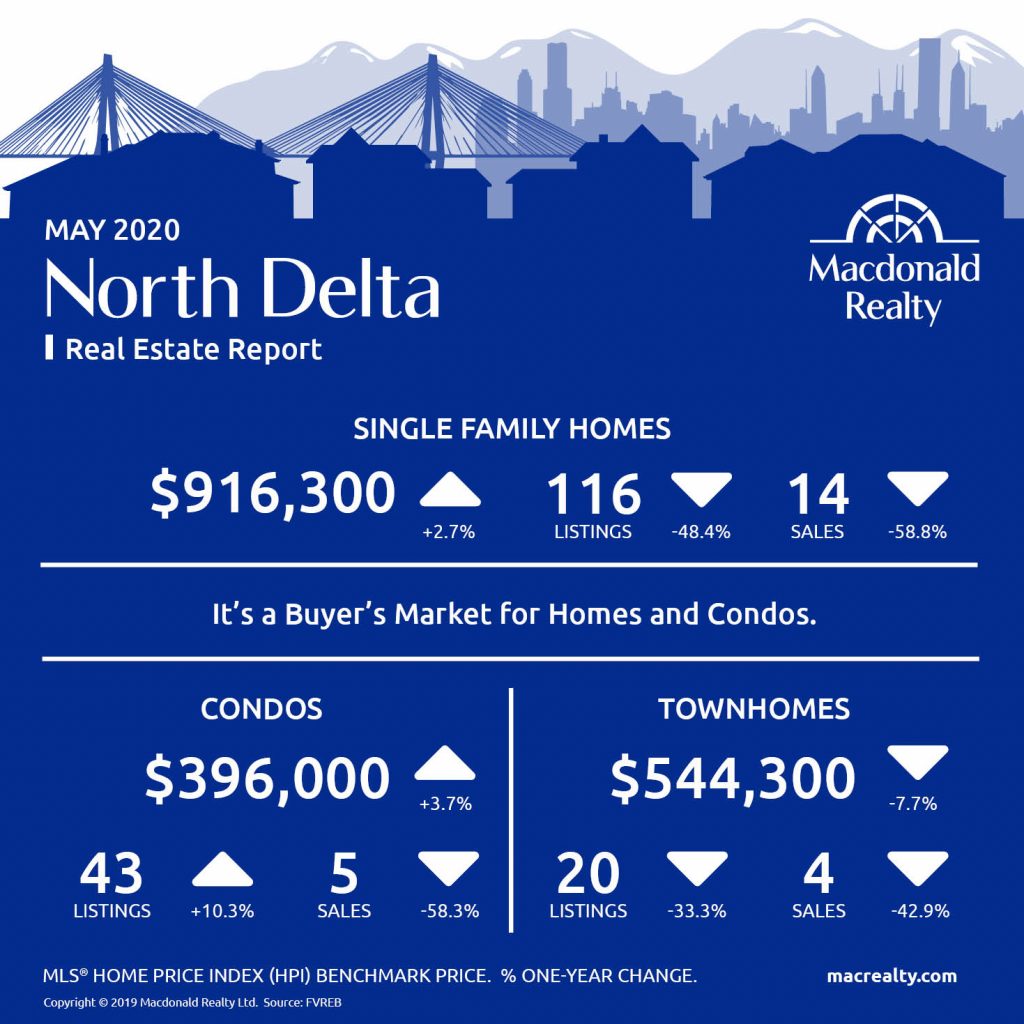 North Surrey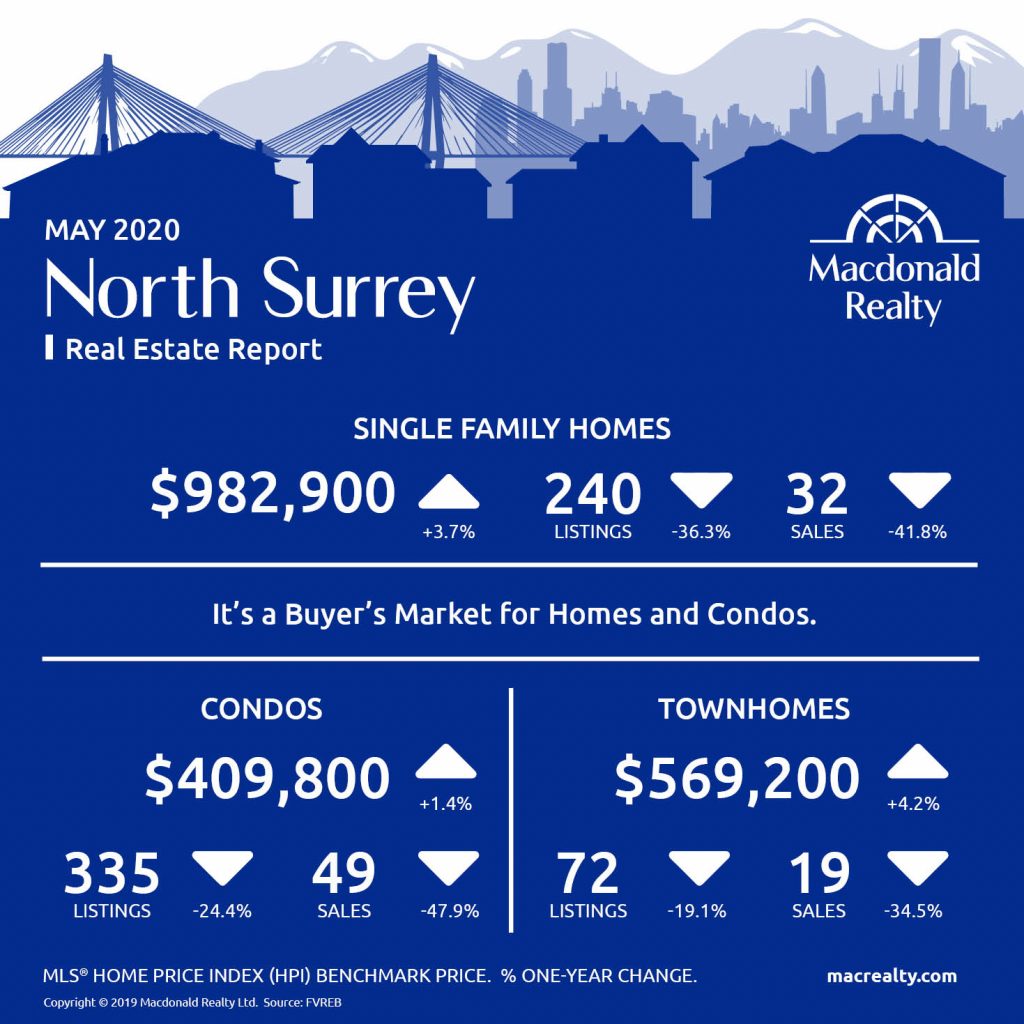 Surrey Central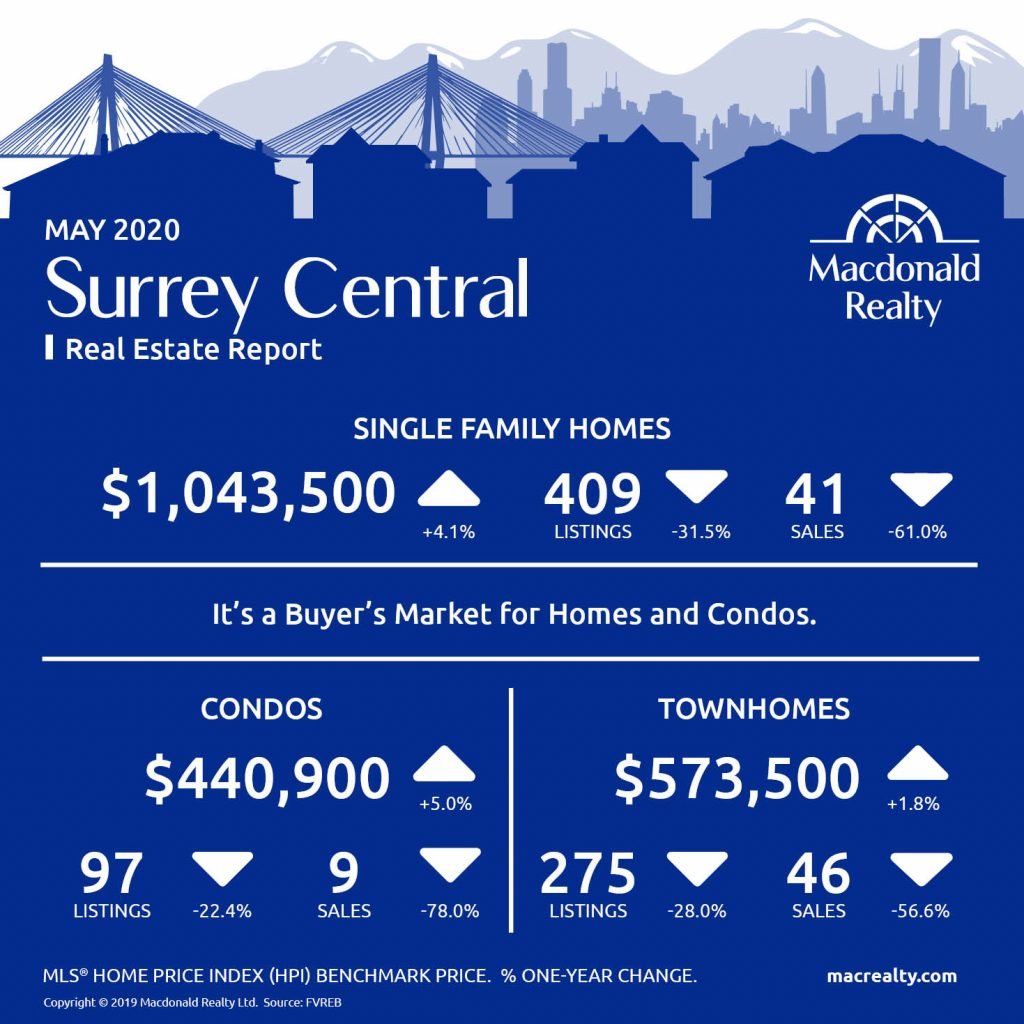 White Rock / South Surrey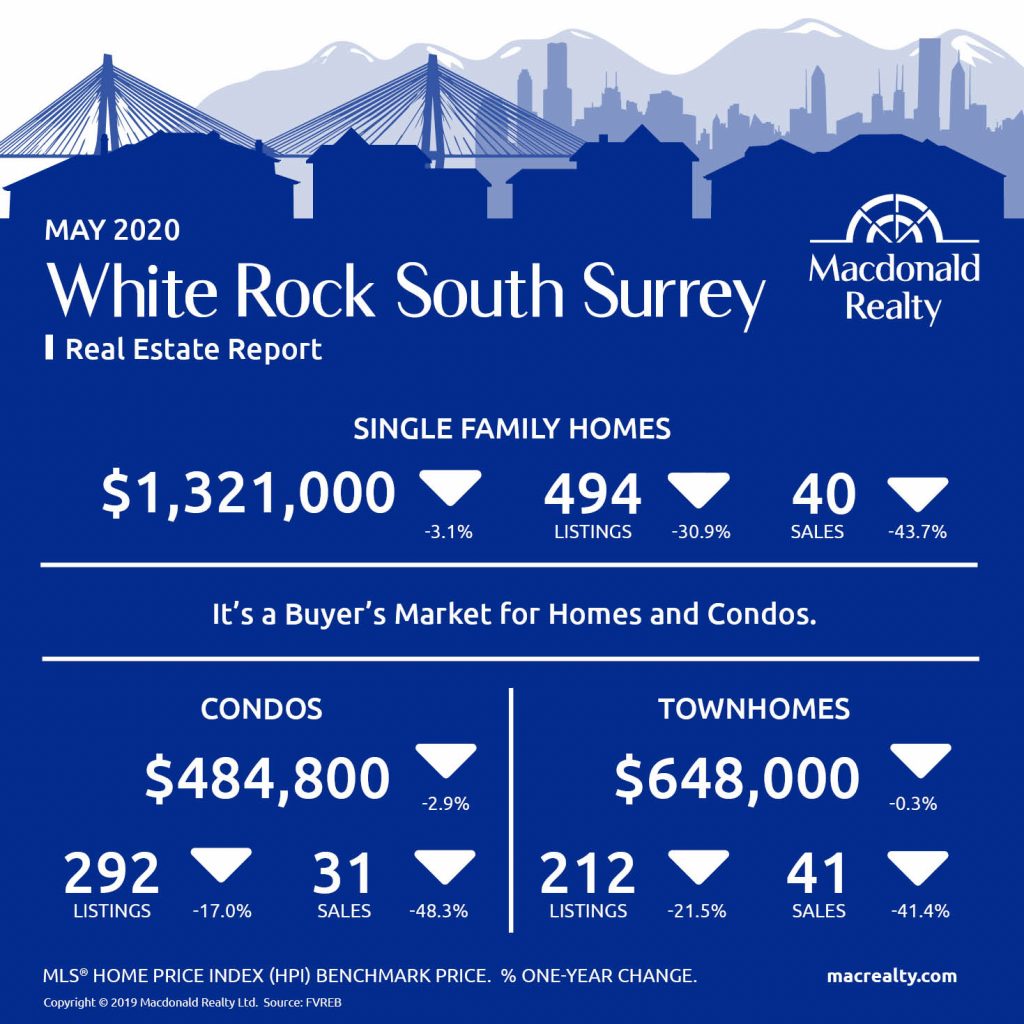 Looking for more information about the real estate market in specific neighbourhoods in Surrey, Langley and Fraser Valley? 
Macdonald Realty has offices in North Delta, White Rock/South Surrey, and Langley.  Please email macrealty@macrealty.com or call 1-877-278-3888 to be matched with a REALTOR® working in your area.
MLS® Home Price Index (HPI) Benchmark Price
Average and median home prices are often misinterpreted, are affected by change in the mix of homes sold, and can swing dramatically from month to month (based on the types and prices of properties that sold in a given month). The MLS® HPI overcomes these shortcomings and uses the concept of a benchmark home, a notional home with common attributes of typical homes in a defined area. Visit www.housepriceindex.ca for more information.
This blog post is based on market data provided by the Fraser Valley Real Estate Board (FVREB) www.fvreb.bc.ca