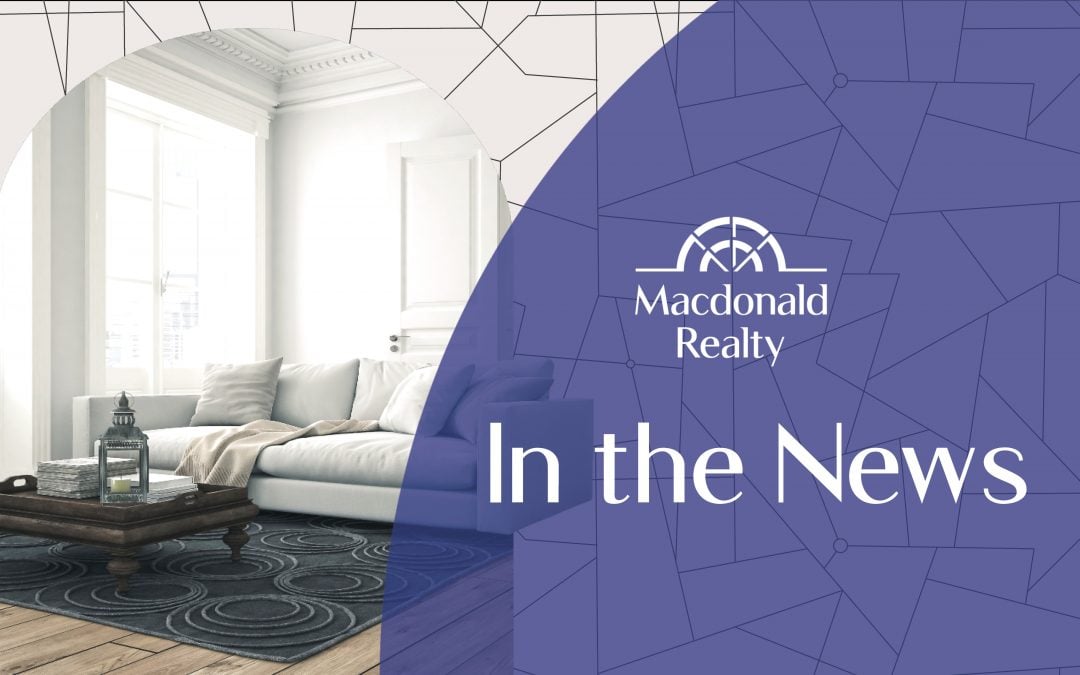 Beyond Borders
Macdonald Realty's Shanghai office is meeting the needs of its clients and bearing fruitful results
As seen in BCBusiness July 2015 issue.
As the demands of the BC real estate market change, realtors and their respective real estate agencies must react accordingly to stay in the game. For one agency, this meant thinking outside of the box and stepping out of its time zone.
When Macdonald Realty opened its office in Shanghai, China, last year, it was branded as "The Canadian Real Estate Investment Centre." But Dan Scarrow, who manages the Shanghai office, says that his Chinese clients had their own words to describe it. Impressed with the office's scope, they say that it covers "an entire dragon of services."
Those services include residential resale, commercial sales and leasing, new development project marketing and property management. While American, Australian, New Zealand and European real estate companies had established offices in China, Macdonald Realty was the first company in China with a sole focus on Canadian real estate. The company decided to open the office as a response to their clients' desire for better access to the Chinese market.
Scarrow is uniquely qualified to run the office. He has been working with Macdonald Realty for nearly 10 years, and has worked as an executive assistant for the CEO, and as a residential and a commercial agent. He is a born-and-bred Vancouverite, but he is half Taiwanese. "The upshot is that Mainland Chinese see me as a white Canadian, but I'm also able to communicate with them in Mandarin," he says. "I guess you could say that, in China, I am an authoritative foreign curiosity and hence memorable."
His company, says Scarrow, has several competitive advantages. "Our intimate knowledge of the market is what makes us uniquely valuable to investors here," he says. "We are small enough to be agile, but big enough to provide a full range of brokerage, management and advisory services."
Scarrow works with Chinese clients who are in the process of immigrating to Canada, with new Canadians and with pure investors. Those interested only in investment tend to look at new condos and commercial properties. "What resonates with investors in China is the perception of Canada as a safe and secure investment climate, in contrast with China's robust, but volatile, environment," says Scarrow.
In order to stand out in today's highly competitive real estate market, Macdonald Realty has undertaken several innovative marketing strategies. As technology has made property information widely available to the public, Scarrow notes that the role of the real estate agent has shifted: from gatekeeper of information to interpreter and negotiator. To meet the demands of those roles, Macdonald Realty has been working with an outside training organization to offer all agents the exclusive Certified Negotiation Expert (CNE) designation. Macdonald Realty has also launched its own magazine called Macdonald Realty Luxury Homes, to help market its luxury home listings in Canada and in China. Produced by the company's own in-house creative marketing team, the magazine has proven to be a hit.
But from his own experience, Scarrow says that the most important way for an agent to get ahead is to be a competent professional first. "Doing a fantastic job with one client will generate more long-term business than even the most successful email campaign," he says. "Start with the people who know and trust you, do an unbelievable job for them and continue learning about how to be a professional from the good agents and managers around you." Dan Scarrow manages Macdonald Realty's Shanghai office sults just come a lot easier."
This article was originally posted on BCBusiness, June 12th, 2015.