Jonathan Cooper rejoins
Macdonald Realty as President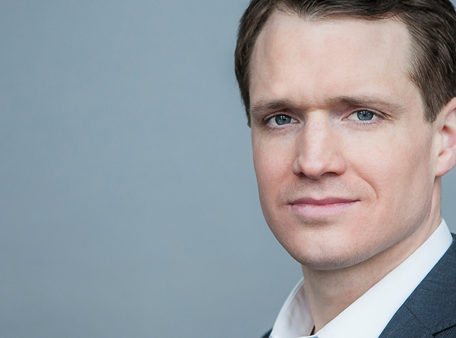 VANCOUVER, B.C. – (March 22, 2023) – Macdonald Realty, Western Canada's largest independent real estate brokerage with over 1,100 agents and $9.7 billion in sales in 2022, has appointed Jonathan Cooper as its new President, replacing Dan Scarrow who will be moving to run the company's development and investment arm.
Jonathan previously worked at Macdonald from 2006 – 2016, rising to become VP Operations before joining Holborn Group as Chief Operating Officer for the past 6 years. During his time away, Jonathan developed many skills across various areas of responsibility, including development projects, sales and marketing, legal, and asset management for Holborn's substantive hotels and other commercial real estate holdings. Jonathan also completed his Masters Degree in Real Estate from Georgetown University in 2019.
Jonathan will be working directly under CEO Lynn Hsu and with the senior management team. His operational background will be a great asset to the organization and he is looking forward to reconnecting with old friends and colleagues.
In addition to these two moves, Macdonald Realty continues to add to its best-in-class managing broker team. Last year, they introduced 3 new Managing Brokers: David Langlois, Jeannie Shaver, and Andrea Thon. This year, they will be adding 3 more: Bob Milloy, John Anderson, and Matthew Lee, bringing the total Managing Broker team at Macdonald up to over a dozen.
Founded in Vancouver in 1944, Macdonald Realty is B.C.'s largest full-service corporately owned real estate company, with more than 20 offices and 1,100 agents and staff in the province. It boasts more nearly $10 billion in annual sales.
In addition to residential sales, Macdonald Commercial has about 40 commercial agents with a head office in Vancouver, a Fraser Valley office in South Surrey, and an office in Victoria. Macdonald Property Management currently manages over $6 billion in B.C. properties; and Macdonald Platinum Marketing has sold over $2 billion in luxury new construction, the company says.
Led by CEO Lynn Hsu, Macdonald Realty is the largest company in B.C. that is owned and operated by a woman.
You can reach Jonathan at jcooper@macrealty.com.