VANCOUVER, B.C. – (August 8, 2019) – Macdonald Realty, one of Canada's largest independent brokerages and a market leader in British Columbia has partnered with Inside Real Estate to provide the industry's most sought after technology platform, kvCORE, to agents in their corporately-owned residential offices. The platform will serve as a comprehensive, central platform, driving profitability and growth amongst Macdonald Realty's growing footprint of offices, agents and top teams.
Macdonald Realty's unique implementation of kvCORE will empower their agents and teams with the industry's most robust set of productivity tools, maximizing valuable face-time with both new and existing clients, while offering additional targeted solutions for top performing agents and teams in a fully integrated Marketplace.
"Macdonald is excited to give our agents the most powerful lead generation tool on the market," said Rosey Hudson, Vice President of Operations for Macdonald Real Estate Group.  "We have been working with Inside Real Estate as our technology partner since 2016. The innovations and AI capabilities they offer in the new kvCORE platform is a phenomenal advantage for our agents."
Key features of the platform, include:
Lead Engine:  the most comprehensive set of lead generation tools on the market today, allow agents to generate leads organically or supercharge their results with built-in paid advertising solutions boasting record low cost-per-lead.
Custom Websites:  highly customizable websites including real-time IDX home search deliver a beautiful consumer experience while capturing valuable behavioral insights.
Smart CRM:  sophisticated lead validation and lead routing ensure leads are responded to by the right agent, right away. AI driven, automated, task plans take the guesswork out of staying in touch, so agents can focus on what they do best:  building great relationships.
Marketing Autopilot:  behavioral nurturing delivers unique, relevant and timely content, driving up to 10X higher engagement across both new leads as well as personal sphere of influence contacts.
"We're thrilled to be partnered with Macdonald Realty. Their commitment to providing best-in-class technology for their organization re-affirms their leadership position in the industry and we're proud to have been chosen as the long-term technology partner supporting their future innovation and growth. " said Joe Skousen, President of Inside Real Estate.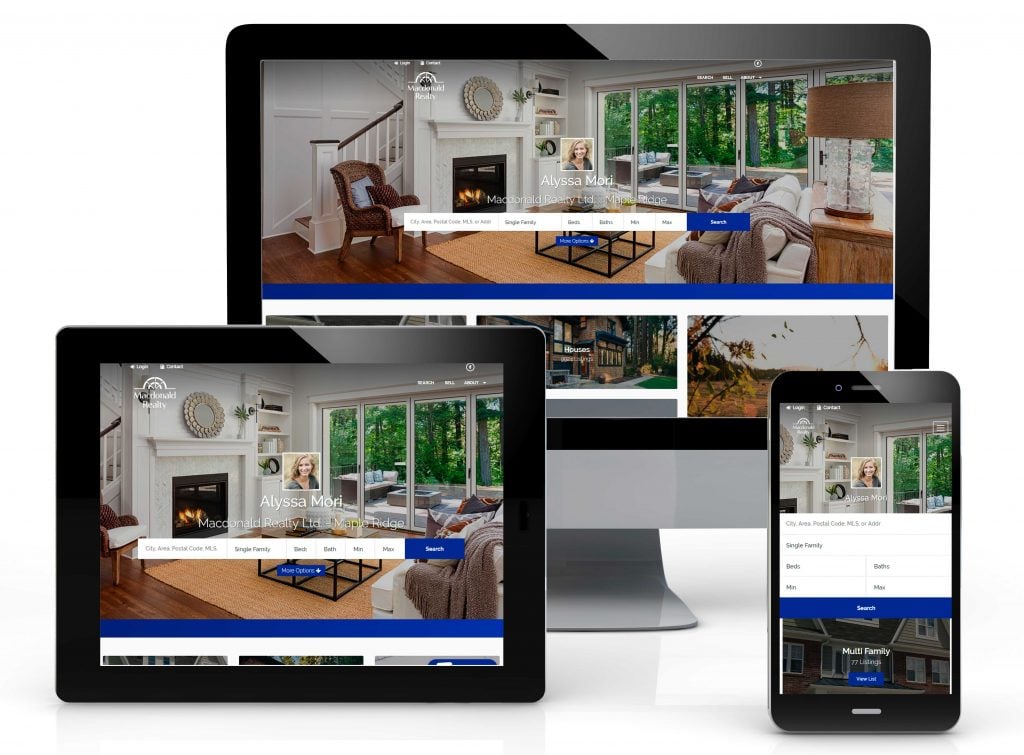 About Macdonald Real Estate Group:  Founded in Vancouver in 1944, Macdonald Realty (macrealty.com) has grown to become BC's largest full-service corporately owned real estate company, with over 20 offices, 1,000 agents and staff in the province, and nearly $10 billion in annual sales.
In addition to residential sales, Macdonald Commercial has over 40 dedicated commercial agents with a head office in Vancouver and a new Fraser Valley office in South Surrey; Macdonald Property Management currently manages over $5 billion in BC properties; and Macdonald Project Marketing has sold over $2 billion in luxury new construction.
About Inside Real Estate: Inside Real Estate is a fast growing, independently-owned real estate software firm that serves as a trusted technology partner to over 200,000 top brokerages, agents and teams. Their flagship product, kvCORE Platform, is the most modern and comprehensive solution in the industry known for delivering profitable growth at every level of a brokerage organization. Built on a modern, scalable and flexible architecture, kvCORE enables every brokerage to create their own unique technology ecosystem through custom branding, robust integrations and high-quality add-on solutions. With an accomplished leadership team and over 175 employees, Inside Real Estate brings the resources, scale and vision to deliver ongoing innovation and success to their growing customer base.