Macdonald Realty is excited to participate in the 22nd REALTORS Care® Blanket Drive campaign. Agents and staffs from our North Vancouver and West Vancouver offices collected new and used coats, blankets and warm clothing at Capilano Mall and Park Royal Mall. The offices then sorted and delivered the donations to charities and organizations in the area.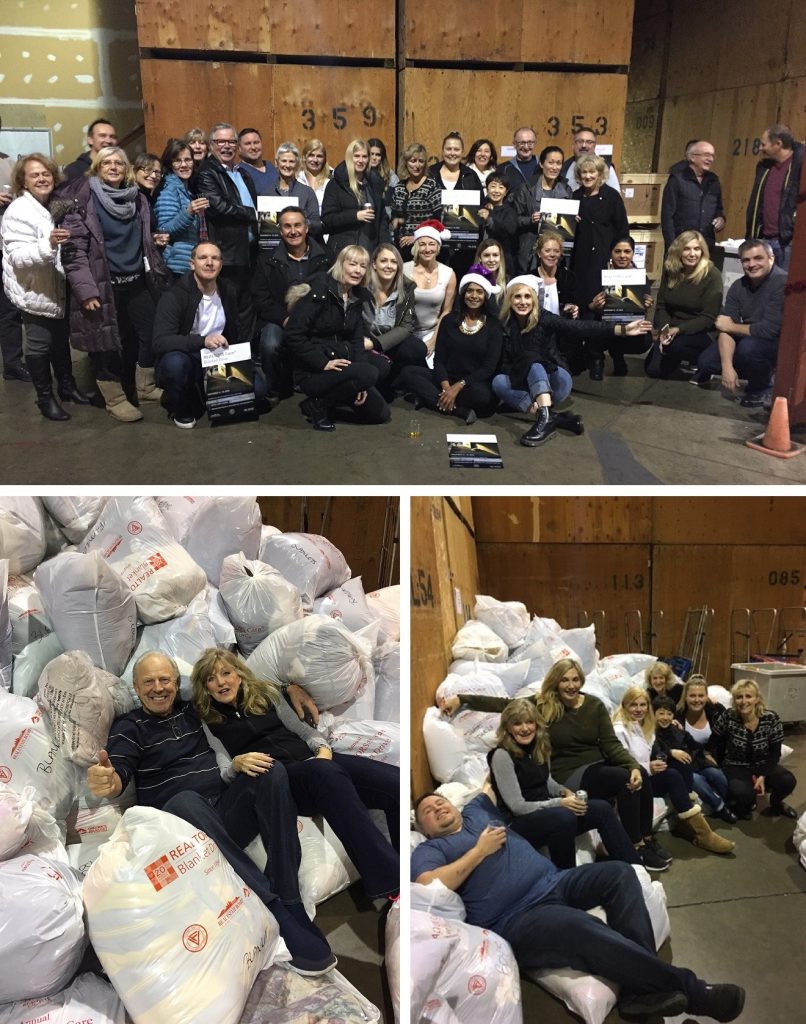 Since 1995, REALTORS Care® Blanket Drive has helped more than 290,000 people keeping warm and dry. The campaign for this year is over, but you can still donate the following items to the recipient charities:
gently used or new blankets or sleeping bags
warm clothing, coats
hats, gloves, scarves
new socks and underwear
Click here for a list of suggested charities.
Click here for more information about REALTORS Care® Blanket Drive.