Macdonald Realty raises $25,000 for Canuck Place Children's Hospice with a polar bear swim at their holiday party
VANCOUVER, B.C. – (December 30, 2019) – Realtors and staff from Macdonald Realty took the plunge for a good cause with a polar bear swim during their annual holiday party.  They set out with a $10,000 fundraising goal but surpassed all expectations by raising $25,000 for Canuck Place Children's Hospice.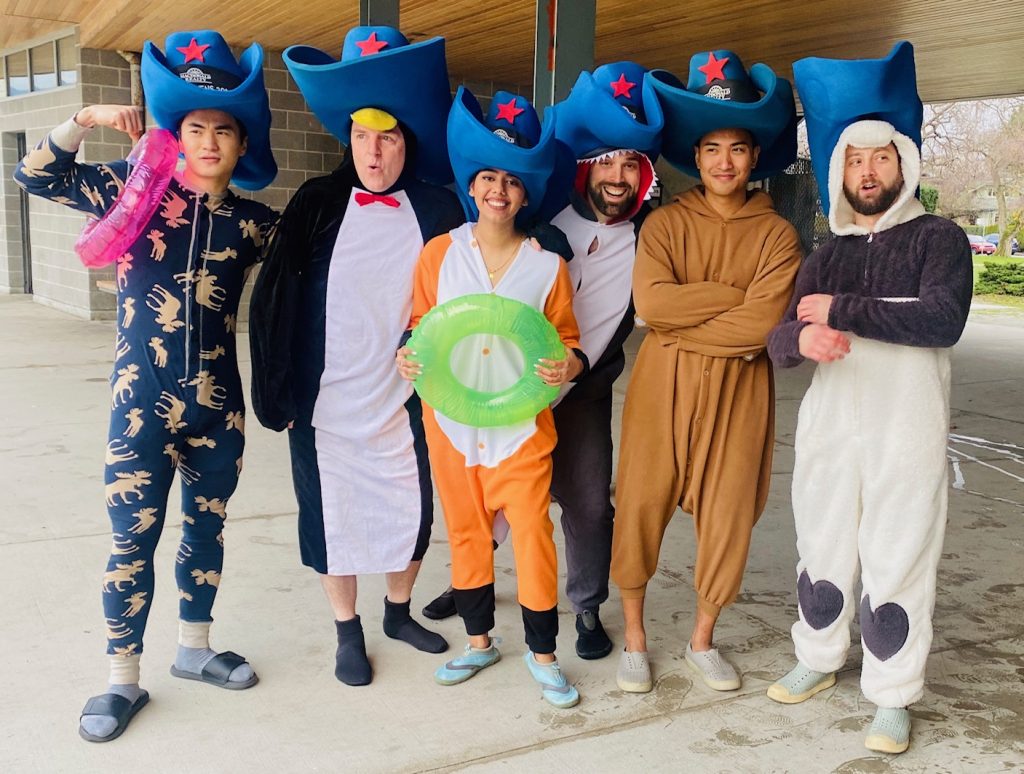 "Macdonald Realty embraced the idea of raising funds for Canuck Place Children Hospice. In the process of fundraising we more than doubled our original goal, with remarkable support by Realtors and staff." says Simon Clayton, of Macdonald Realty.
Canuck Place Children's Hospice is BC's pediatric palliative care provider for children with life-threatening illnesses and the families who love them. Their team of physicians, nurses, counsellors, therapists, staff, and volunteers provide medical respite care, pain and symptom management, end-of-life care, and counselling at no cost for the families who need their assistance.
The volunteer swimmers included Macdonald Realty's Managing Broker Bill Dick and Realtors TJ Almodovar, Simon Clayton, Jason Feinstadt, Danny Nikas, Karley Rice, Jesse Shen, Jennifer West, as well as staff member Aayushi Goyal, Cathy Read and Kylie Waters. Debbie Butt, Canuck Place Children's Hospice's Director of Communications, Marketing and Events, also joined the swimmers into the winter water off Kits Beach.  Macdonald's Director of Agent Development, Mark Winter, and Eric Poon of Macdonald Commercial rounded out the group.
About Macdonald Real Estate Group:  Founded in Vancouver in 1944, Macdonald Realty (macrealty.com) has grown to become BC's largest full-service corporately owned real estate company, with over 20 offices, 1,000 agents and staff in the province, and nearly $10 billion in annual sales.
In addition to residential sales, Macdonald Commercial has over 40 dedicated commercial agents with a head office in Vancouver and a new Fraser Valley office in South Surrey; Macdonald Property Management currently manages over $5 billion in BC properties; and Macdonald Platinum Marketing has sold over $2 billion in luxury new construction.