Yes, good value real estate is possible in Vancouver.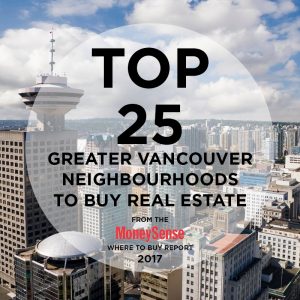 In April 2017, in their annual Where to Buy Now coverage MoneySense.ca selected their top Greater Vancouver neighbourhoods to buy real estate to see the best return on investment.
What's a buyer to do? The best way is to buy based on solid fundamentals. In real estate this means finding good-value neighbourhoods that offer a good chance of continued momentum in the future. That's not easy in a hot market, but this year's Where to Buy Vancouver list shows it is possible.   Read the rest of the article here. 
We've rounded up homes for sale in each of these Where to Buy neighbourhoods to make it easy for you.
The top 25 Greater Vancouver neighbourhoods for Buyers, according to MoneySense are:
To view all active listings currently for sale in one of these areas simply click the neighbourhood links above or call our head office at 1-877-278-3888 to be matched to an expert real estate agent in the area of your choosing.