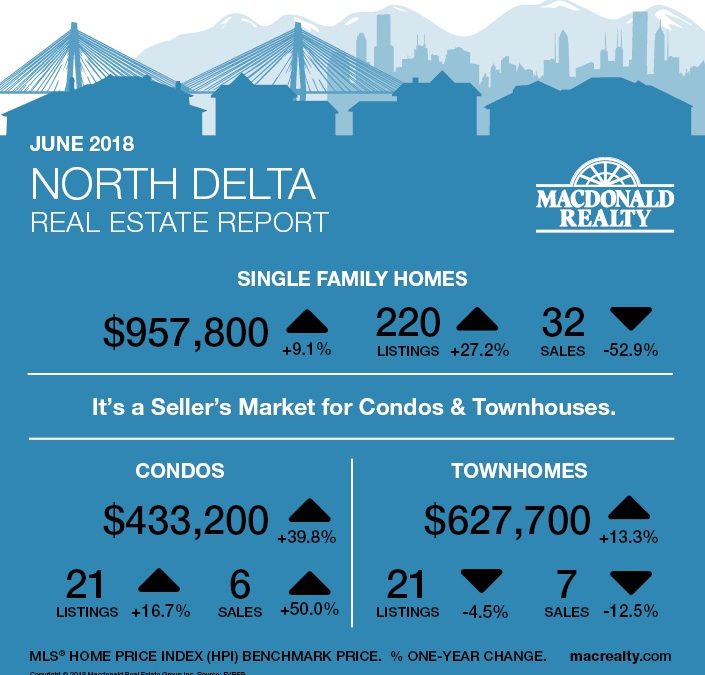 Here are the latest real estate market statistics from Macdonald Realty on North Delta, Surrey, White Rock, Langley, and Fraser Valley listings and sales in June 2018.
North Delta
In the North Delta market, the benchmark sale price was $957,800 for detached homes. At the end of the month, there were 220 active listings and 32 sales.
The condo market had 6 sales and 21 active listings. The benchmark sale price was $433,200.
Townhomes featured 7 sales, 21 active listings and a $627,700 benchmark sale price.
It's a seller's market for condos and townhomes in North Delta.