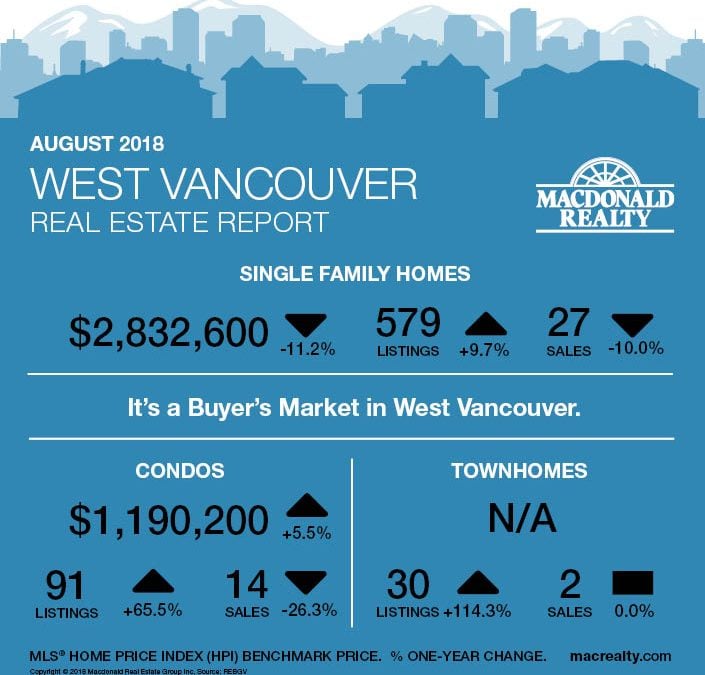 Here are the latest real estate market statistics from Macdonald Realty on the Greater Vancouver listings and sales in August 2018.
Vancouver-West
In the Vancouver Westside, there were 59 sales of detached homes and 821 active listings at the end of the month. The benchmark sale price was $3,278,500, with average days on market of 66. The hottest markets for sales was Kitsilano with 11 sales.
In comparison, the condo market had 276 sales, 1,139 active listings and a benchmark sale price of $825,000 with an average of 30 days on market. The hottest market for sales was Downtown VW, 66. sales.
Townhome sales were 33, active listings were 203. The benchmark sale price was $1,267,800 with an average days on market of 43. Fairview VW with 8 sales was the hottest market of the month.
It's a buyer's market for townhouses and houses.